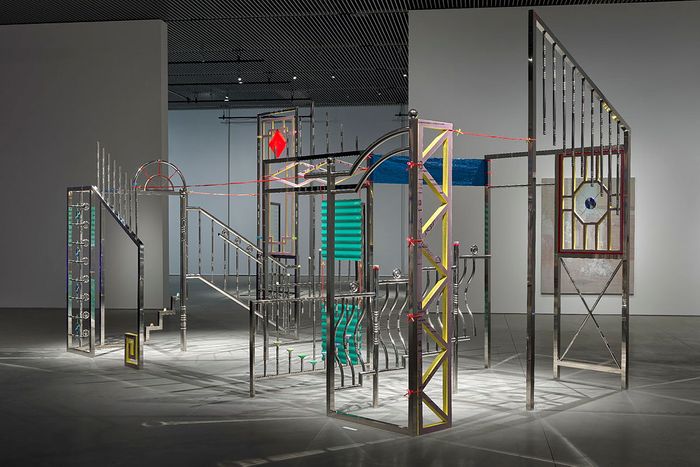 Photo: Courtesy of The Shed
Over the past few years, Anne Wu, an artist based in Flushing, Queens, has been cataloguing an ornamental marker in her corner of the neighborhood: the stainless-steel metalwork used to compose fences, gates, and window guards on the homes of many Chinese residents in the area. For Wu, ornamental motifs are an emblem of collective identity, and the proliferation of the stainless-steel metalwork — especially on her mother's block near Flushing Hospital — became synonymous with "what it means to make a home here as an immigrant," she says. "What actually makes a house a home? That's a big question I'm curious about."
Her exploration of the material is the focus of A Patterned Universe, a new commission for the Shed's "Open Call" exhibition, which features work by 11 emerging New York City–based artists and opened this week. Wu's installation assembles metalwork components so that they look like freestanding structures in an otherwise unadorned white-walled gallery.
Wu's fascination with architectural ornamentation began when she was young. Born in Flushing, she was sent to live with her grandparents in Fuqing, China, as an infant and returned to New York when she was 6 years old (a fairly common child-care practice among some immigrant groups). The metalwork — ubiquitous in Fuqing, then increasingly present in Flushing — was a connective tissue that helped her feel at home in both places.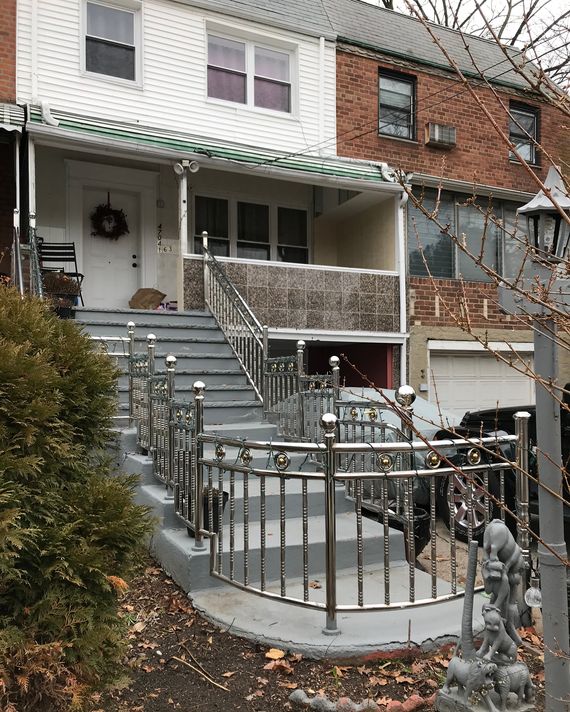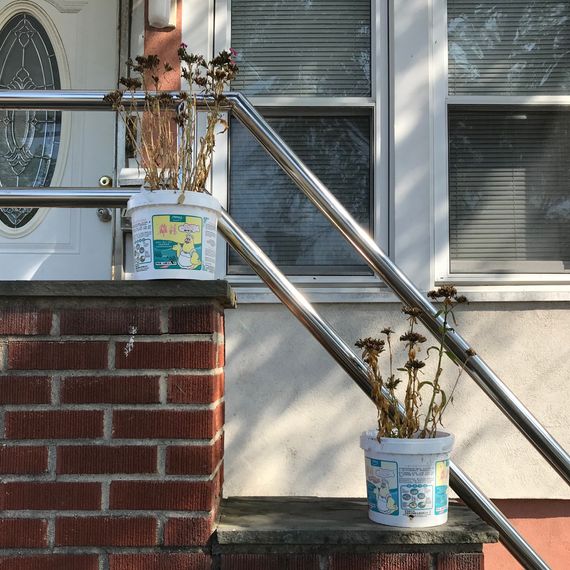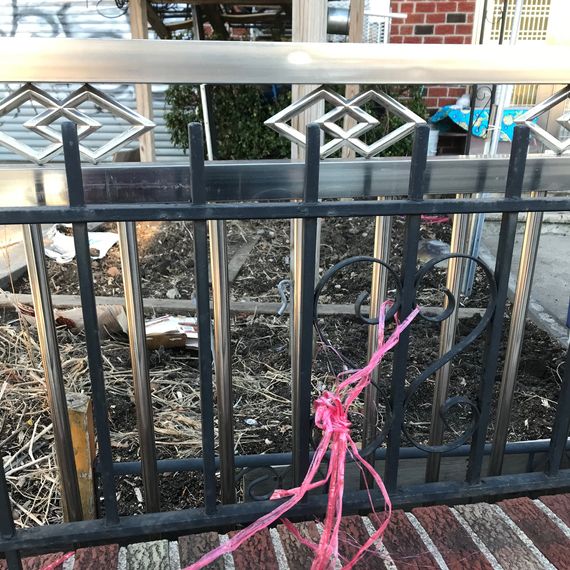 "As I grew up in Flushing, the conversation of feeling like an outsider wasn't of relevance to me because what I saw felt very [familiar]," Wu says. "It was almost like experiencing the 'real thing' at home [in Fuqing] and seeing a new version here in a Chinese neighborhood."
In 2017, when she returned to Fuqing to visit relatives, she came across a gate under construction. It wasn't attached to any structure, standing alone in a field of grass. She was transfixed. After the trip to Fuqing, Wu became even more obsessed with the material, which led her to College Point Boulevard, in an industrial area of Flushing where a lot of metal fabricators have shops. She was looking for materials for her sculpture and wanted to learn more about the history of these gates.
Most of the shop owners she tried to talk to were puzzled by her request to rummage through their dumpsters and poke around their shops, but Mr. An, the owner of New Tengfei, was amused by her curiosity. They became friends over the next year while Wu learned about the shop's operations. She became especially interested in a library of different symbols that customers could choose for their gates. She learned that an Om symbol was popular with Mr. An's South Asian clients and that the Fu character — a Chinese symbol for luck and fortune, which Wu recognized from calendars and New Year's banners — isn't in demand anymore. It gave her pause to know that a symbol she was excited to recognize and that she so closely associated with fashionability wasn't a top seller. She ended up using a few of them in her sculpture, which Mr. An fabricated.
While Wu has her own personal associations with stainless-steel ornamentation, she is excited for visitors to the exhibition to make their own interpretations. "There's something open-ended there to me — to take something that feels related to everyday life and to imagine it in an art context so it can have its spotlight," she says.