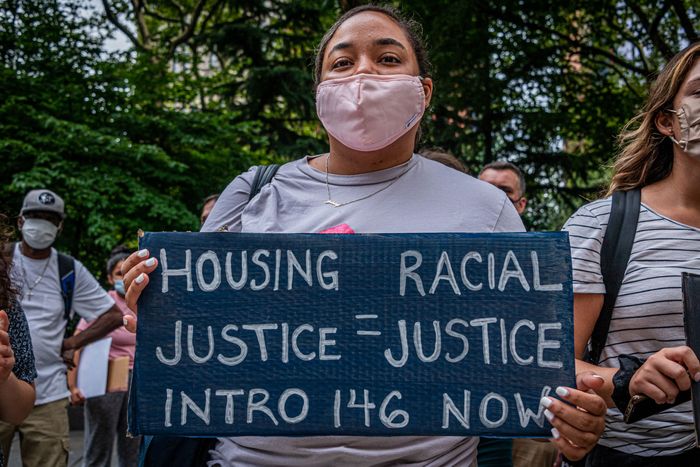 Photo: Erik McGregor/LightRocket via Getty Images
For an unhoused family of four in New York City, renting a two-bedroom apartment with the $1,580 city voucher given out by the Department of Social Services has for years been an exercise in total futility — it doesn't cover the median rent anywhere in the five boroughs. In fact, only 4 percent of 4,118 families with children in shelters was, on average, able to rent an apartment with these CityFHEPS vouchers each month in the first ten months of 2019 (one of the reasons is that these vouchers are routinely denied by landlords). In May, the City Council voted to increase their value to market rate, matching Section 8 vouchers, and the city said it would take six months to put the changes into effect. But last week, Mayor de Blasio announced that the increases will hit months earlier, in September.
The increase means that the city will pay up to $1,945 a month to someone looking for a one-bedroom apartment, up from $1,265. For a family of three or four looking for a two-bedroom, the voucher offers $2,217 — a significant jump from just $1,580. With the additional money, it could be possible to find, say, a one-bedroom apartment in Queens, where the median asking rent for one is $1,900.
The accelerated September timeline is a victory for housing activists, who staged several protests over the past month to pressure de Blasio to speed up the schedule. For years, city officials and housing organizations have pushed for voucher increases as one of the main solutions to solve the city's homelessness crisis. The additional money couldn't come soon enough: The city is continuing to move thousands of unhoused New Yorkers from hotels back to congregate shelters, even as Delta-variant cases continue to rise. Now, CityFHEPS could make permanent housing a viable alternative.