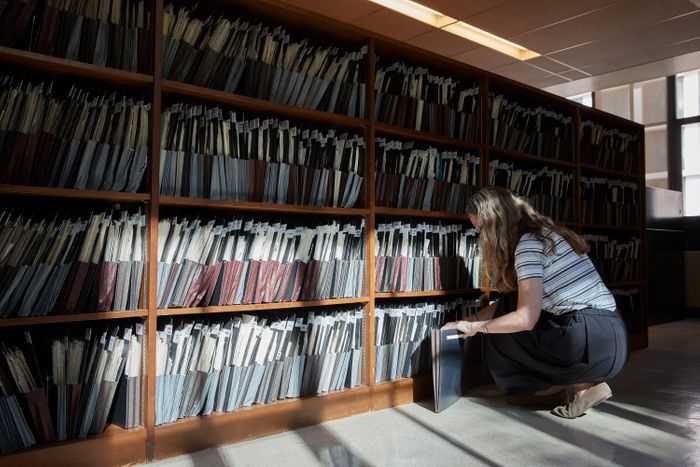 Photo: Gus Powell/The New York Times
Here's a nice turn of events to close out the workweek: The New York Public Library's Picture Collection, beloved by artists and designers and other people who are trying to learn visually rather than textually, is going to stay approximately the way it is. Earlier this summer, the library said it was planning to close the unique collection — millions of images clipped from published sources, sorted, and catalogued into folders — to the public and retire it from circulation. You would have to request specific topics, which would be brought out by a librarian, instead of being able to take random riffling walks through it all yourself. That, argued artists and researchers, would defy the particular serendipitous utility of the Picture Collection, and they formed a group to get the decision reversed.
And the library has listened, announcing today that it found a new space for the collection that will allow for continued browsing and circulation. It will soon reopen in Room 119, which was formerly devoted to microfilm and microfiche machines, another vast, underappreciated resource of the institution. (The microforms have already been resettled in the catalogue room on the third floor, near the Rose Main Reading Room.) The press release says the library is "is grateful for the feedback," and no doubt it is even more grateful that said feedback will now stop.