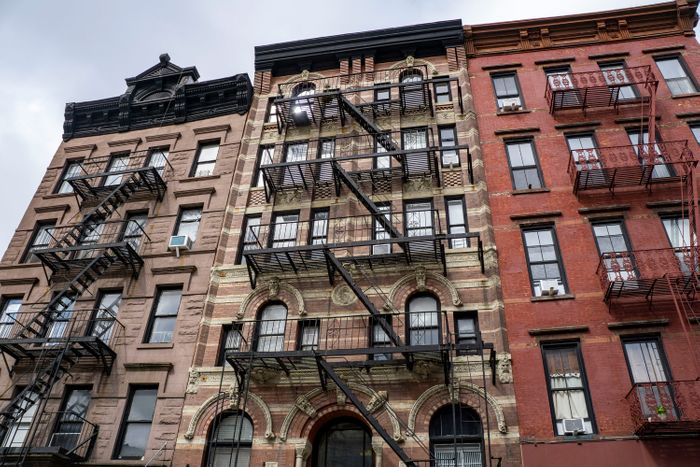 Photo: GHI/Education Images/Universal Images Group via Getty Images
For a while, the only thing most New Yorkers knew about the state's rent-relief program was that it was failing miserably. Flush with $2.6 billion in federal funds in April, the state had distributed absolutely nothing by early June, and by the end of the month, a paltry 70 households across the state had received aid. It's true that other states were also inexcusably slow; Florida had distributed just 2 percent of its rent relief by mid-July. But now, New York's once-floundering program is improbably ranked first in the U.S. for distributing rent relief. As of September 22, the state has allocated $1.6 billion in federal funds, a third of which — or $517.5 million — has actually been paid out to more than 40,000 households.
A lot of the credit for this should probably go to Governor Kathy Hochul, who was pushing state officials to speed it up even before she took office. When Cuomo was governor, he never even talked with the people running the program. On Hochul's first day in office, she directed the state to invest another $1 million toward marketing and outreach in areas with low application rates, and she directed some 100 staffers to work solely on pending applications. She also tasked Lieutenant Governor Brian Benjamin with continuing to move the program forward. And it all seems to have worked: Last week, Hochul informed the U.S. Treasury that New York is on track to allocate all of its rent-relief funds by early October — and requested more money.
As of Thursday, the Treasury is required to begin reallocating leftover aid to places with the greatest need and to those that are actually spending the money. The need in New York is evident: The state is receiving roughly 9,000 rent-relief applications per week. But we don't know yet exactly how much money the state will get, or if it'll be enough to pay all of the more than $3 billion in estimated back rent New Yorkers amassed during the pandemic.