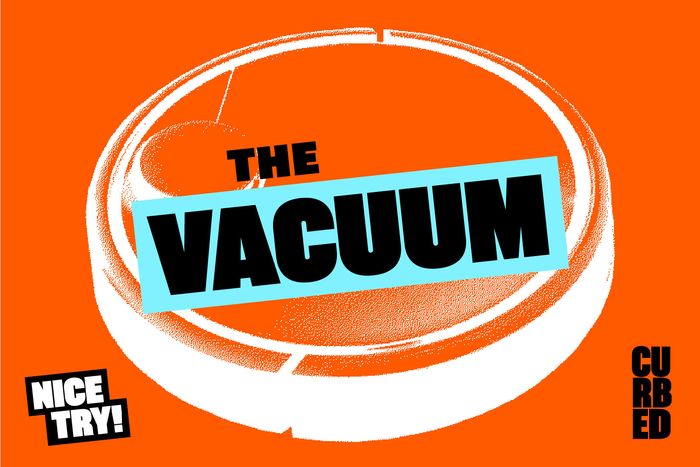 Photo-Illustration: Vox Media
The best-selling product on Amazon Prime Day this year was a robot vacuum, which reveals a specific and popular attitude about house cleaning: It should happen without much work at all, where the only thing you have to do is press a button to unleash an autonomous, dirt-hungry device into your home. If only it were actually that easy.
Over the past 120 years, the vacuum cleaner has morphed from a horse-drawn machine that rumbled down city streets to a stealthy robot that trawls our floors. With each new design, achieving a clean house is supposed to become more efficient, more effective, and even, perhaps, more delightful (if you believe what brands advertise). Vacuums are a $10 billon industry, and even though it's not the most exciting device to use there's a lot invested in making you believe it'll make chores less tedious. The canister vacuum, for example, reveals the fruits of our labor — all that seemingly invisible dust oh-so-satisfyingly contained before our very eyes. A stick vacuum's performance-engine styling impresses power, despite its compact size. But what will actually get the job done the best? The answer isn't actually a device at all. Running parallel to the innovation narrative lies a story about domestic labor: Who exactly does the dirty work of house cleaning and what problems do these machines really solve?
The humble vacuum is one of the most fraught devices in the house. It's a symbol of domestic work that is consistently undervalued because of who typically does the work: women and women of color. The problem, says Ai-jen Poo, director of the National Domestic Workers Alliance, is that we value innovations in the design of vacuums more than the labor of the people using them. "Incentives for innovation are really about private private sector interests, driving innovation to increase efficiency, convenience and profit margins," Poo says. "And what we've never really designed for in innovation is equity or opportunity and also quality of work for low-wage workers." (And spoiler: Those robot vacuums really aren't very good — just ask pet owners who have survived poopocalypse.)
Episode two of Nice Try! Interior explores what might happen if we had a radically different understanding of housework, charted through the vacuum's journey from a public utility to a private good. Featuring interviews with Ai-jen Poo; Brian Wasicki, owner of the Central Vacuum Service; historian Ruth Cowan; historian Dolores Hayden; vacuum-cleaner collector Tom Gasko; Helen Greiner and Colin Angle, two co-founders of iRobot; and Verenice Perez, a professional house cleaner.
New episodes launch every Thursday and are available on Apple Podcasts, Spotify, Google Podcasts, and Stitcher.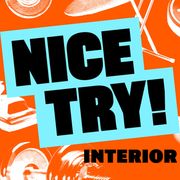 Nice Try!
Subscribe on: