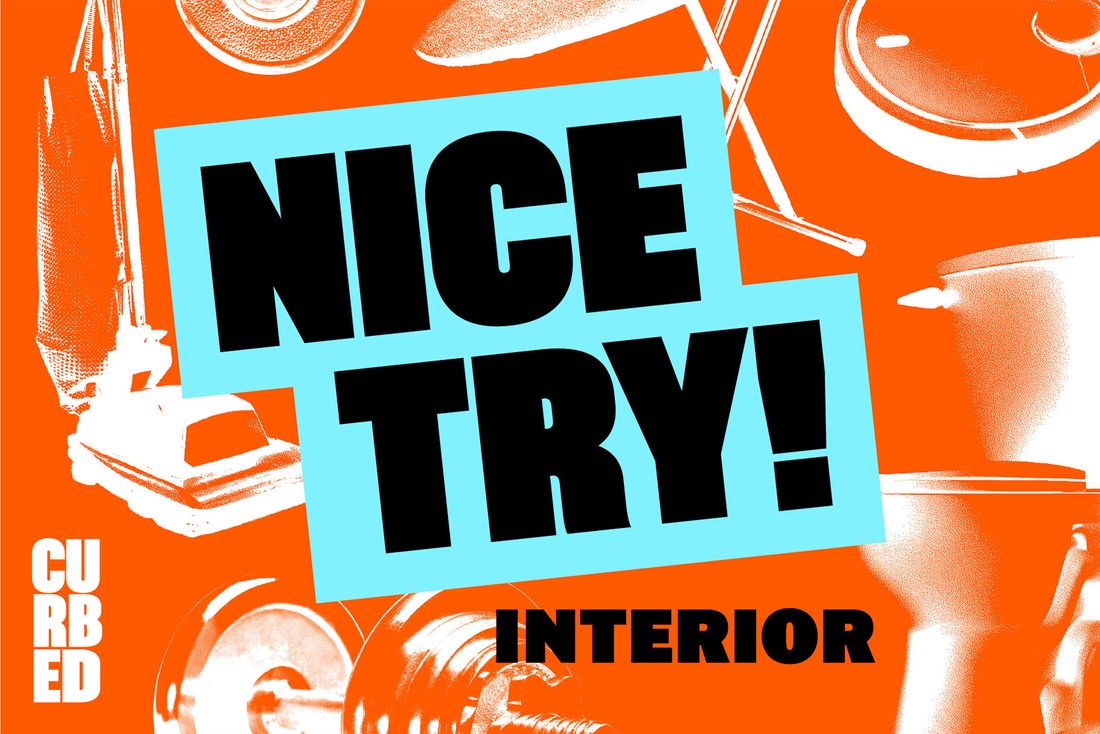 Photo-Illustration: Curbed
Season one of Curbed's Nice Try! podcast investigated failed utopias — attempts to imagine new and better ways of life through polyamorous communes like Oneida and modernist cities like Chandigarh. For season two, host Avery Trufelman heads inside the home, interrogating how individuals channel utopian ambitions through the lifestyle technologies and home goods that determine the ways we clean, cook, exercise, and sleep in order to lead better lives. But the problems these objects are designed to solve, and the way they solve them, promote a distinctly American ideal that prioritizes personal betterment over improving society as a whole.
Episode 1: The Doorbell
Our foray into the private utopia of home starts with the doorbell. It's a device that has transformed from an annoying buzzer to a portal to the public sphere, thanks to Marie Van Brittan Brown's 1969 patent for a closed-circuit television home security system that could surveil the outside, to the video doorbells of today. The episode features historian Ruth Schwartz Cowan, the author of A Social History of American Technology; Dolores Hayden, professor emerita of architecture and American studies at Yale and author of The Grand Domestic Revolution: A History of Feminist Designs for American Homes, Neighborhoods, and Cities; Robert Dobrin, curator of the Doorbell Museum; Josh Roth, the chief technology officer of Ring; Chaz Arnett, an associate professor of law at the University of Maryland; and Shontavia Johnson, an intellectual property lawyer and Clemson University's associate vice president for entrepreneurship and innovation.
Episode 2: The Vacuum
Over the past 120 years, the vacuum cleaner has morphed from a horse-drawn machine that rumbled down city streets to a stealthy robot that autonomously trawls our floors. And with each new design, achieving a clean house is supposed to become more efficient, more effective, and even, perhaps, more delightful. The canister vacuum, for example, reveals the fruits of our labor — all that seemingly invisible dust oh-so-satisfyingly contained before our very eyes. A stick vacuum's performance-engine styling impresses power, despite its compact size. But running parallel to the innovation narrative lies a story about domestic labor: Who exactly does the dirty work of house cleaning, how do we value it, and what problems do these machines solve?
Episode two of Nice Try! Interior explores what might happen if we had a radically different understanding of housework, charted through the vacuum's journey from a public utility to a private good. Featuring interviews with Ai-jen Poo, director of the National Domestic Workers Alliance; Brian Wasicki, owner of the Central Vacuum Service; historian Ruth Cowan; historian Dolores Hayden; vacuum-cleaner collector Tom Gasko; Helen Greiner and Colin Angle, two co-founders of iRobot; and Verenice Perez, a professional house cleaner.
New episodes launch every Thursday and are available on Apple Podcasts, Spotify, Google Podcasts, and Stitcher.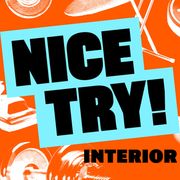 Nice Try! Interior
Subscribe on: