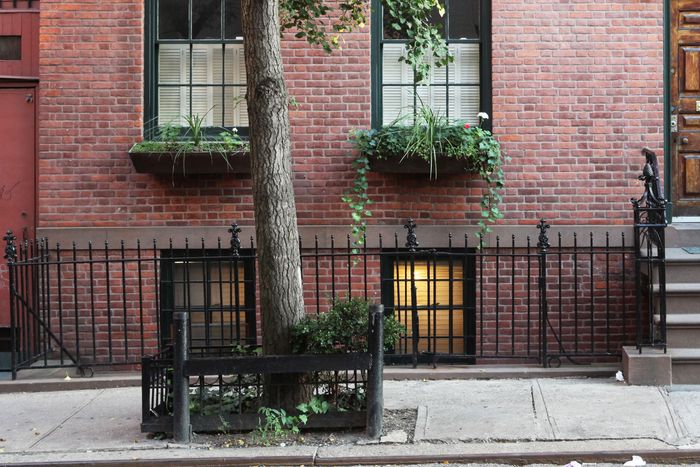 Photo: Nicholas Mulcock/Flickr Vision/Getty Images
New York City has no idea how many unofficial basement apartments it has across the five boroughs, even after 13 people drowned in below-ground housing during Ida. In a press conference yesterday, while rain drenched the city, Mayor de Blasio said we won't have a full count until sometime next year at the earliest. But the Pratt Center for Community Development just released a new report that found 30,000 basement units in the city that were previously unaccounted for. Not surprisingly, these units are overwhelmingly located in rent-burdened communities of color.
To find the units, Pratt researchers reviewed census data and Department of Buildings records rather than conduct the kind of door-to-door count the city plans on doing in the coming months. By comparing the records of where people say they live with certificates of occupancy and new building permits, they determined the number of what they called "unaccounted-for" units. But the report acknowledges that this is an imperfect method: Vacancy data is compiled differently depending on the community district, potentially leaving some basement units uncounted. And new construction permits are outpacing people actually taking up residence in those units, meaning there are unaccounted-for units that "may be lost within this count," the report says. Still, their count is more than what the city has offered, which is thus far nothing.
The flooding in neighborhoods like East Elmhurst and Woodside during Ida focused a lot of attention on illegal basement units in Queens. But the Pratt Center analysis found the most unaccounted units in East New York: 5,086. The working-class neighborhood has one of the highest rent burdens in the city at 59 percent, and nearly a third of its residents live below the poverty line. Furthermore, it's predominantly made up of single-family houses and buildings with a maximum of four units, meaning there's a limited housing supply. The other areas rounding out the Pratt list of the eight districts with the most units are much the same: communities where small homes are the majority of the buildings. Besides East New York, four other areas are in Brooklyn as well. Queens neighborhoods like Briarwood and Jackson Heights make up another 9,003 such units. Only one district in Manhattan made the list, made up of Washington Heights, Inwood, and Marble Hill.
When compared to stormwater flooding maps, the findings suggest that we could face far worse basement-unit floods in future storms. The risk in East New York is actually worse than the parts of Queens where many of the Ida deaths occurred. If a storm were to hit East New York hard, it could be an even bigger disaster than Ida was.