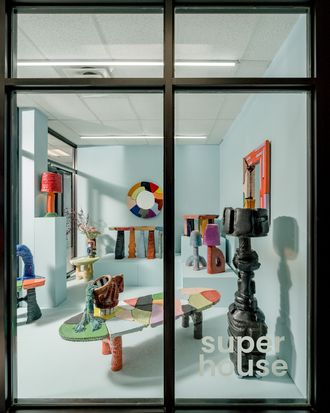 Photo: Sean Davidson, Courtesy of Superhouse and Sean Gerstley
At the mini-mall at 75 East Broadway, past the ground-floor beauty parlors and discount shoe shops and up the stairs where the vintage store James Veloria, fashion brand Eckhaus Latta, and art gallery OCDChinatown draw crowds, a monochrome room painted in powder blue glows behind a giant plate-glass window. Inside, the dimpled lamps, puzzlelike tables, and geometric vessels of ceramics artist Sean Gerstley are arranged around the ten-by-ten-foot space. In a spectrum of glazes that spans from pastel pink to ultraviolet to matte black, the pieces look close enough to touch through the glass. The 13 works comprise "Tile Block," Gerstley's first solo show and the inaugural exhibition at Superhouse Vitrine, a new design gallery in Manhattan's Chinatown. The show's name comes from the technique the artist uses to make his tables: They're clay "blocks" joined together to make furniture.
On opening night, a couple of hundred people filtered in and out of the gallery — usually two at a time, it really was that tight — and spilled into the mall's corridors. But it didn't matter because of the way the gallery is designed. "I'm envisioning it as a cabinet of curiosities," says founder Stephen Markos. "It's almost like a window display." The Superhouse curator had been eyeing the second floor at the mini-mall for a couple of years, and when the corner space opened up, he immediately signed a lease. When Markos told Gerstley about the concept of the gallery as vitrine and how he wanted to put more than a dozen of his pieces inside, the artist was skeptical. "I didn't think it was going to fit inside because usually my work has lots of space around it," Gerstley told me at the opening. "But it really worked." The gallery is open only on weekends and by appointment, but you can see all of the pieces clearly through the storefront glass.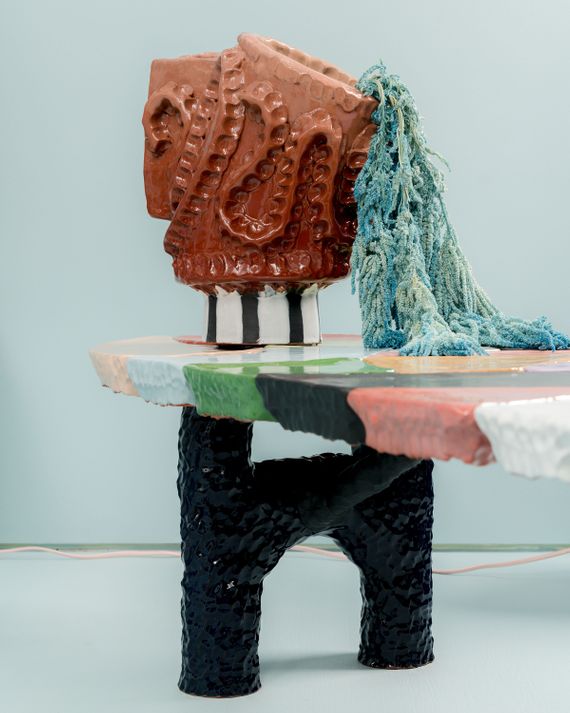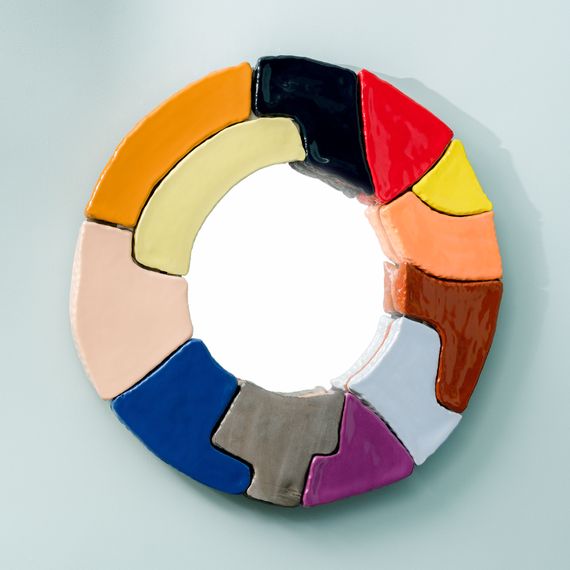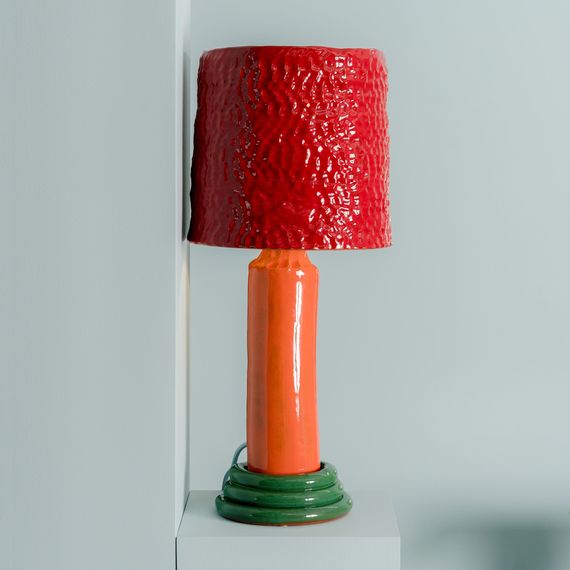 With Superhouse Vitrine, Markos is providing a much-needed venue for emerging contemporary designers who make functional art and aren't already in the collectors' circuit. "Friedman Benda, R & Company, Salon 94 Design — these are all top galleries representing top talent," Markos says. "There really isn't a place in the city presenting accessible work by emerging designers for collectors." He hopes the space becomes a destination for discovering new designers, a bit like Copenhagen's Etage Projects, Berlin's Functional Art Gallery, and Art et Industrie, the Soho gallery that dealer Rick Kaufmann founded in 1977, which was one of the first in New York City to exhibit art furniture.
Markos has been running Superhouse mostly as a digital platform for the past few years with occasional pop-up exhibitions like "Supergroup," a show of 40 designers that opened last December at 15 Ingraham Street in East Williamsburg, and an installation with Adorno for Paris Design Week earlier this year. But he knew it wasn't a substitute for seeing the real deal. "Last December, seeing people come in and look at a piece with so much delight — they're touching pieces, they're asking questions — you just don't get that interaction over email or something like Instagram," he says. "The community aspect is so important."