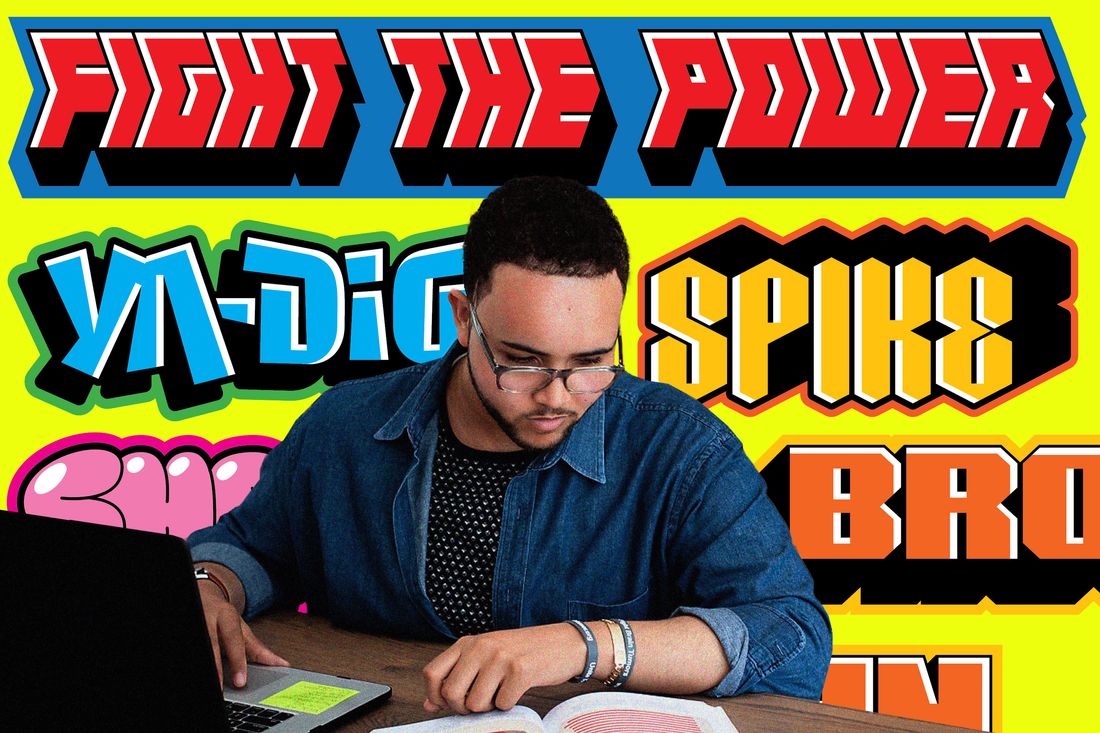 Photo-Illustration: Curbed; Fonts: Courtesy of Vocal Type Company, Portrait: Courtesy of Tre Seals
The walls of Tré Seals's studio are lined with hundreds of books about protest graphics, fashion, cooking, Black futurism, American history, and Baltimore graffiti. The graphic designer, who runs his type foundry, Vocal, from a renovated stable on his family farm in Prince George's County, Maryland, often looks through his library for moments where graphic design plays a significant role in pivotal moments of history — like the I AM A MAN posters that Memphis sanitation workers carried in a 1968 strike — and adapts the lettering for his typefaces. His font, VTC Martin, was inspired by that civil-rights protest — the one that brought Martin Luther King Jr. to Memphis in the days before his assassination. There's a good chance you've seen this font; it's gone on to appear in a Black Lives Matter street mural created by activists in Newark and in films like Homeroom and Black Boy, as well as in Ray McGuire's mayoral-campaign logo.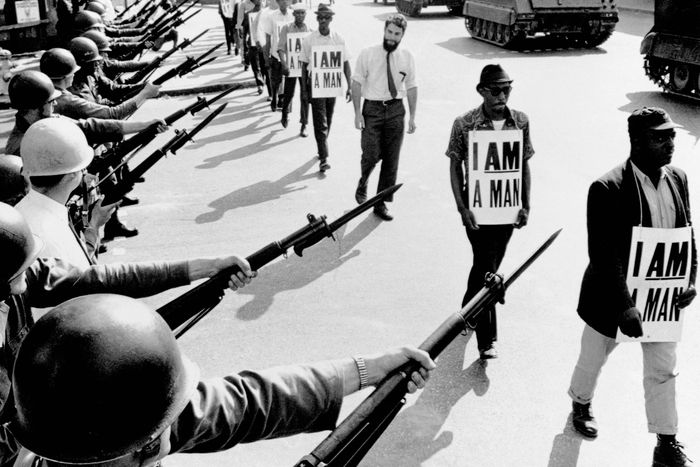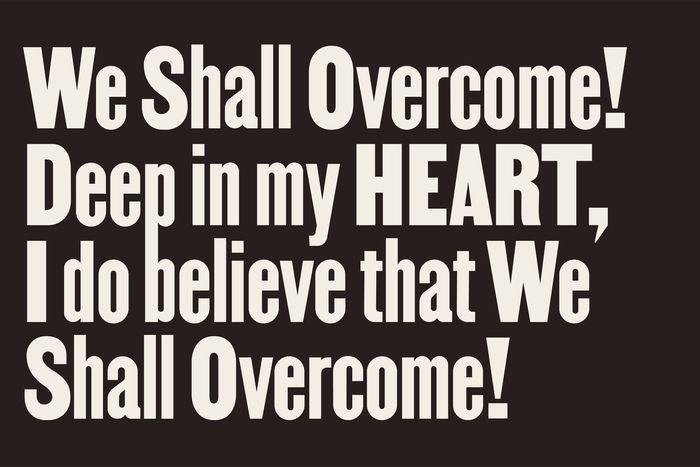 Before Seals designed fonts, he worked at advertising and creative agencies and ran his own graphic-design studio. After a while, the designer found the process of working on branding projects tedious — especially trying to find the right fonts. But seeing how cities rebranded themselves, often using similar fonts, he recognized what really bothered him: "They looked like they could all be the same city," Seals says. Around the same time, he read Cheryl D. Miller's influential 1987 essay "Black Designers: Missing in Action," which explained what he was feeling: "They were colonized into this European aesthetic [through the typography]," Seals says. "Their culture was lost." So in 2016, Seals started the Vocal Type Company as a side project. But after the murder of George Floyd, he focused solely on designing type as a way to center Black history. Telling Black stories became more important than anything else he wanted to do. "Every design decision should have a reason," Seals says. "So by the time you've built up this collection of design decisions, you have a story. And while most typefaces don't have stories attached to them, they do play a major role in telling stories themselves."
Seals's typefaces have a loyal and dedicated following among graphic designers and art directors. Umber, a creative magazine based in Oakland, often uses at least one of his fonts in every issue. HBO used his Bayard font, inspired by the 1963 March on Washington led by Bayard Rustin, on a voting PSA last year.
Because anyone can license the fonts with just a few clicks, Seales is often surprised when he comes across his work. "I can't really keep up," Seals says. "One of my Instagram followers saw a Coach ad and asked: 'Hey is this your font?' And it was Michael B. Jordan standing in front of these posters that used Martin. I'm like, How did you even see this?" One of the most recent welcome surprises was spotting his Eva font, which was inspired by signs women carried in a 1957 demonstration in Buenos Aires, on a tailor shop's sign in London.
Seals's latest project was designing five custom fonts for Spike, a new monograph from Chronicle Chroma, about Spike Lee's life and work. The typographical designs are inspired by those in Lee's films, like Radio Raheem's rings in Do the Right Thing and Mars's necklace in She's Gotta Have It. Copies of Spike purchased from Barnes & Noble come with a sticker sheet with slogans from the director's films as well as Seals's own graffiti-style lettering, which he began making in elementary school. (His first "business" was selling laminated index cards he would hand-sketch with graffiti lettering for a couple of bucks.) To Seals, adapting the typographic details of Lee's filmography gets to the heart of what he is doing with Vocal: creating more inclusion through design. "You can make type based on all these different aspects of culture from architecture to landscapes and fashion — everything is culture," he says. Next up: fonts based on the Indigenous activist Russell Means, Japanese internment, and the protests at Tiananmen Square, all of which are recommendations from his Instagram following of more than 15,000 people.
VTC Spike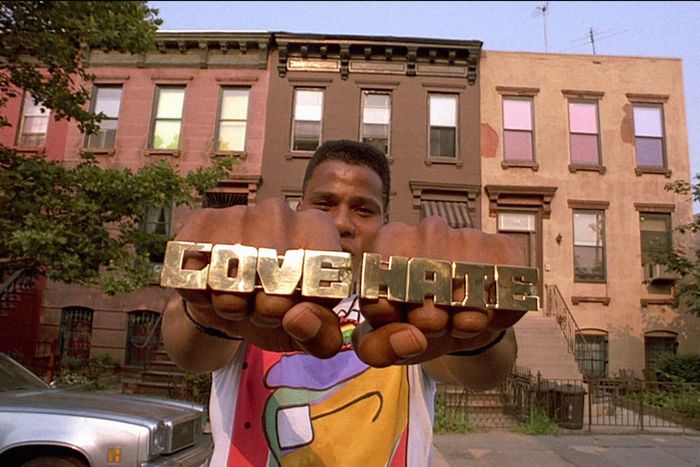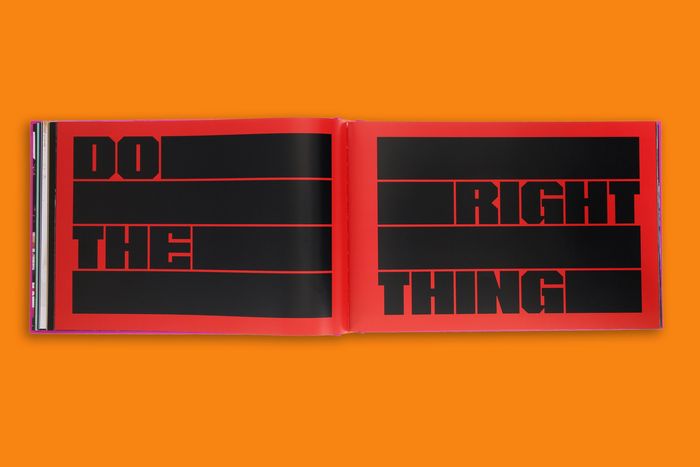 "When I got the call from Steve Crist from Chronicle Chroma to design custom fonts for Spike, the first thing that came to mind were Radio Raheem's LOVE-HATE rings. That's the most iconic piece of typography from any movie that Spike's done. It's between that and the MARS chain from She's Gotta Have It. We found out that there was a different set of rings [Lee was considering for Radio Raheem] before the ones that we see in the movie. They're completely different and don't have as much character. I'm glad that Lee used the ones that are in the movie, but nonetheless the fact that the rings got switched at some point, I thought, was pretty amazing. I traced the rings, and the more I worked on the font, the more I realized that using them alone as a reference wouldn't work. Like, the uppercase T had a spike serif on the bottom and slab serifs on the top. I thought that the font should look a bit different than the rings so that it doesn't just reflect that one movie. I found a font on Spike's online shop and referenced a font that doesn't have any curves. And some of the letters were also inspired by Mars's chain."
VTC Martin
"I went to an International Day School when I was in fourth grade, and that year we learned a lot of Black and brown history, more than I really remember today. But one thing that really stood out to me was the I AM A MAN sign from the Memphis Sanitation Workers' Strike. I remembered that sign and that phrase so vividly." When I'm designing a font, I'll start trying to find the largest event within a historical moment and then a person or an activist associated with that movement and that event. Then I'll try to find a piece of type that multiple people have a connection to. I won't make a font based off one protest sign that one person made and carried; it's always 100 signs that 100 people carried, or one banner that 20 people carried, because it reinforces this idea of unity. I feel like that's why people are drawn to my Martin typeface. If you think of diversity and equality, he's who you think of first."
VTC Du Bois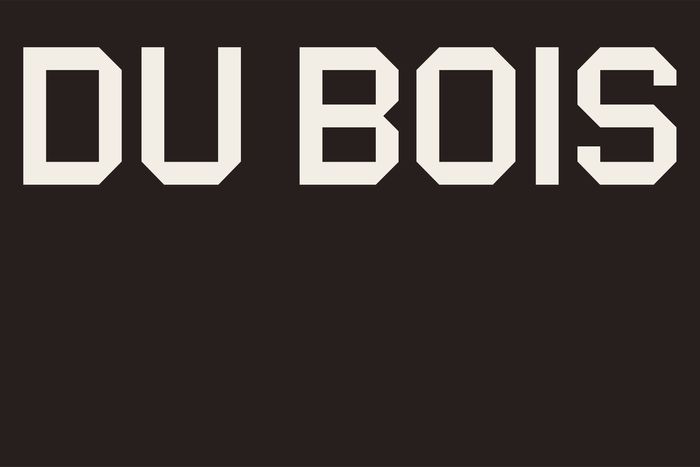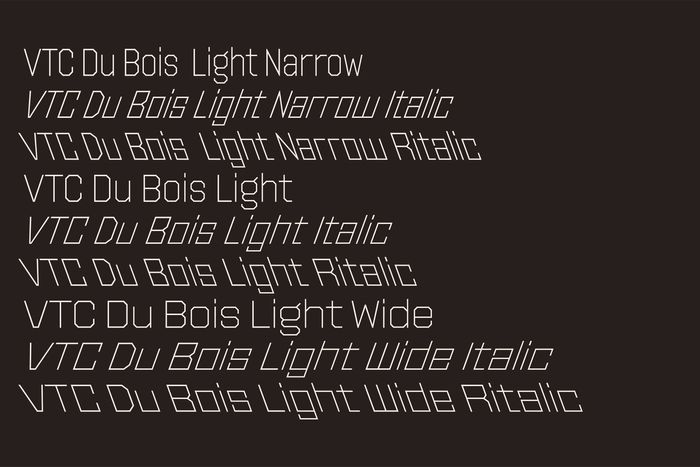 "This is probably the hardest font project that I've ever done, which is based on W.E.B. Du Bois's infographics. He made them around 1900 to help bring justice to African Americans. A lot of my time was spent trying to figure out how Du Bois and his students would draw things, because they didn't draw any lowercase characters [on the infographics]. Italics and reverse italics are only used two or three times within the entire series. There are a lot of alternate designs for characters, which designers can choose from and use how they see fit, because I can't predict how Du Bois would have drawn them. One of the challenges I face when I am making a commercial font for Vocal is how much I should or shouldn't edit. Like, all of the lines throughout the font are the same width, which you normally wouldn't do for a body-copy font. Some of the fonts I made for Spike are based on Du Bois. I drew the lines on VTC Spike Text more proportionally and added contrast to VTC Spike Italic to make it more legible at small sizes."
VTC Ruby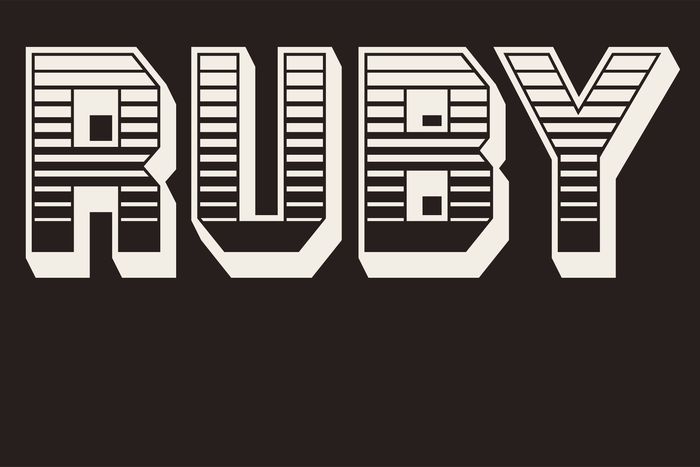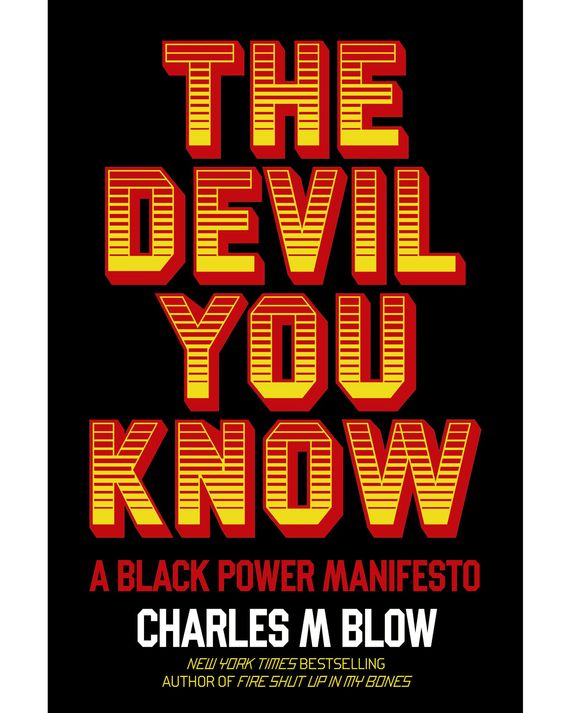 "Lately, a lot of publishing companies have been reaching out saying, We're buying your fonts. We might as well have you lay them out too. I designed the book cover for Charles Blow's The Devil You Know. It uses my font called Ruby, which references a font named Jim Crow. [It started in 1850 when the Dickinson Type Foundry, in Boston, stole a font from a French foundry, made a few small changes, and named the adaptation Gothic Shade. Then, in 1933, the metal type was recast by the American Type Founders and renamed Jim Crow.] The Jim Crow font and its history were actually brought to my attention by one of my Instagram followers. I was shocked when I learned about this font and its history. Prior to that, the only derogatory font name I had ever heard of was Hobo. Beyond the name, I felt like the long and complicated history of the font, combined with the ways in which it was used, just added insult to injury. If it was used in the context of Black culture, like on a Stevie Wonder album cover, it felt insulting. If it was used for Dumbo movie posters, it felt like a joke about us. But by naming it Ruby, after Ruby Bridges, who was the catalyst for bringing about the end of Jim Crow, version 1.0, there's power in that. There's dignity in that. It's something to be proud of and celebrated."
VTC Marsha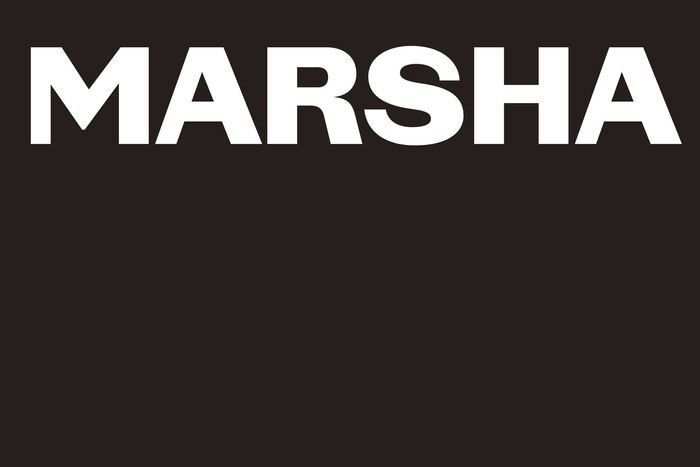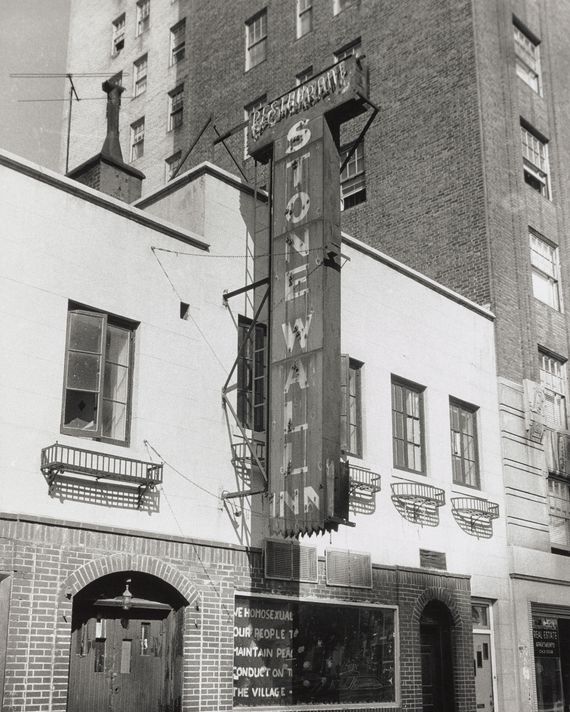 "Diversity is a lot of different things: race, gender, perspective, and sexuality. And I felt like the Stonewall Inn was just so iconic in terms of focusing on gender liberation. While I looked at a lot of different signs from the Stonewall riots and the Stonewall protests, I felt like the one thing that tied it all together was the actual signage from the Stonewall Inn. That was one of the things a lot of people had a connection to, but at the same time, it was a piece of history that was kind of lost. The sign that the font is based on isn't there anymore. I wanted to offer that history to people through my Marsha font. My Instagram followers voted on the name, which references Marsha P. Johnson."