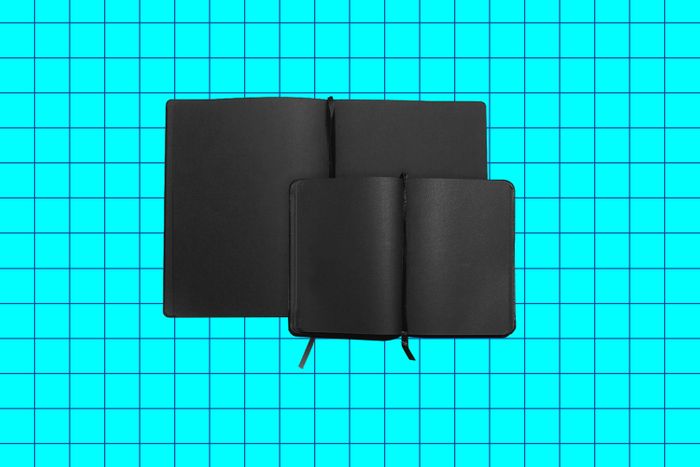 Photo-Illustration: Curbed; Photo: Retailer
Welcome to Curbed's advent-calendar gift guide. Over the course of the next 25 days, we will be doling out, one by one, the gifts recommended by dozens of design bigwigs with extremely good taste. So keep checking in daily for new drops.
Architect Pascale Sablan says she is "always drawing or scribbling down notes," and particularly likes doing so in this notebook — which is entirely black, pages and all. (Incidentally, all of Paris-based Blvck's products are entirely black — from its bathrobes to its playing cards to its teddy bears).
The notebook is not just aesthetically appealing: It has a hardback design with a matte finish, weighty pages, and a built-in silk bookmark. "The craftsmanship inspires me to draw, and enhances the quality and importance of what I'm trying to capture, whether it be quotes or project sketches," Sablan says. It's also available in an A5-sized (5.8 inches-by-8.3 inches) mini version.
And perhaps best of all, it comes with two shimmery gel pens that'll show up on the black pages — and will also delight anyone who has recently purchased, say, a trucker hat, or an Abercrombie + Fitch miniskirt.