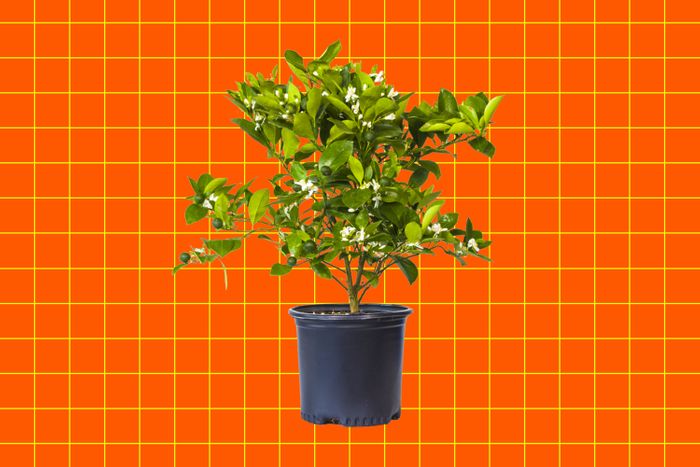 Photo-Illustration: Curbed; Photo: Retailer
Welcome to Curbed's Advent-calendar gift guide. Over the course of the next 25 days, we will be doling out, one by one, the gifts recommended by dozens of design bigwigs with extremely good taste. So keep checking in daily for new drops.
This petite fruit tree is a "gift that keeps on giving," says Emma Kemper, principal designer at New York– and New Orleans–based firm Emma Beryl Interiors. "The winter months get so cold and dark and can feel so gloomy," Kemper says. "I love the idea of giving someone a gift that would add a little brightness to their space and make them think of warmer days."
Budding mixologists will enjoy playing around with the tree's funky calamondins, a mandarin-orange-and-kumquat hybrid with a sweet peel exterior and tangy inside that can be used in baked goods and jams. (Kemper is thinking about getting it for her sister, who is both a "huge plant person" and loves to make cocktails.) As a bonus, there are pretty white flower petals that smell fresh and citrusy when in bloom.
For a two-part present, Kemper suggests pairing it with a beautiful planter, like this scalloped Campo De Fiore style vessel. Kemper says to opt for a larger planter, "so that your tree has room to grow; you will also want to make sure you have something with drainage holes and probably a coordinating saucer, because you'll need to water it frequently to make sure the soil never feels dry." Home Depot also makes a handsome (cheaper) version as well.