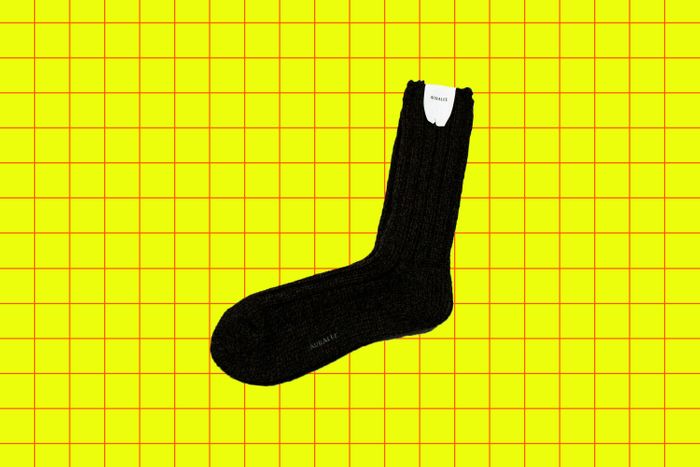 Photo-Illustration: Curbed; Photo: Retailer
Welcome to Curbed's Advent-calendar gift guide. Over the course of the next 25 days, we will be doling out, one by one, the gifts recommended by dozens of design bigwigs with extremely good taste. So keep checking in daily for new drops.
"When I was growing up in Canada, it was a family tradition that we'd always get heavy wool winter socks as Christmas gifts," says Nicko Elliott, co-founder of Civilian, an architecture-and-design studio in NYC, and the home-goods shop Civilian Objects. "Canadians are proud of how serious our winters are, so it was an auspicious gift — but I never opened mine." He felt the gift was slightly dull.
But recently, Elliott says, he has "aged into an interest in really nicely made socks," like this sumptuously textured, subtly brown-and-black-tweed pair from Japanese brand Auralee. Elliott likes the company for its especially beautiful cuts and silhouettes and its careful attention to detail. These, he says, are "robust enough to count as good Canadian winter socks, but you can also wear them around the house." Plus, they're just beautiful. "A humble pair of wool socks will warm you up right," says Elliott, "but if you have a pair that provokes a pleasurable feeling, you'll value them more. And then you'll reach for them all the time."