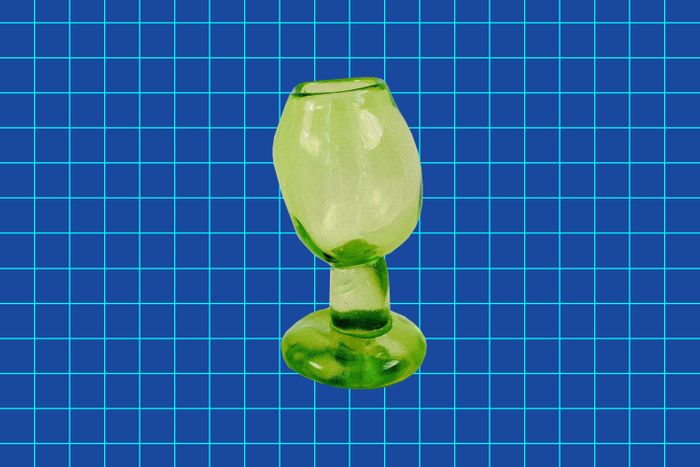 Photo-Illustration: Curbed; Photo: Retailer
Welcome to Curbed's Advent-calendar gift guide. Over the course of the next 25 days, we will be doling out, one by one, the gifts recommended by dozens of design bigwigs with extremely good taste. So keep checking in daily for new drops.
Jill Singer, co-founder of design website Sight Unseen and nomadic design fair Sight Unseen Offsite, loves these "lumpy, handmade goblets," which come in a few juicy hues and are handmade by Dutch glassblower Nienke Sikkema.
"They're highly impractical and honestly superfluous, which is exactly why they're such a fun gift—you wouldn't necessarily buy them for yourself, although, spoiler alert, I did," says Singer. The glasses are also "unbelievably heavy," which makes them apparently "very appealing and comforting" to hold, "like a big baby." Singer is also into the "naïve-pop, Flintstones vibe," a style she says she has seen crop up a lot in furniture design over the past few years, "but less so in glassware." Voluptuous goblets instead of ultrafragile flutes feel more current to Singer, too. "I think in general there's been a real shift away from super-prim, stemmed glassware that's probably going to break anyway and toward a sort of hefty, bottom-heavy silhouette that's a bit more usable," she says.
"I also love the idea of matching your cocktail to the color of the glass," she says. "A cosmopolitan in the pink one, an old-fashioned in the brown, maybe a Midori sour in the green!"