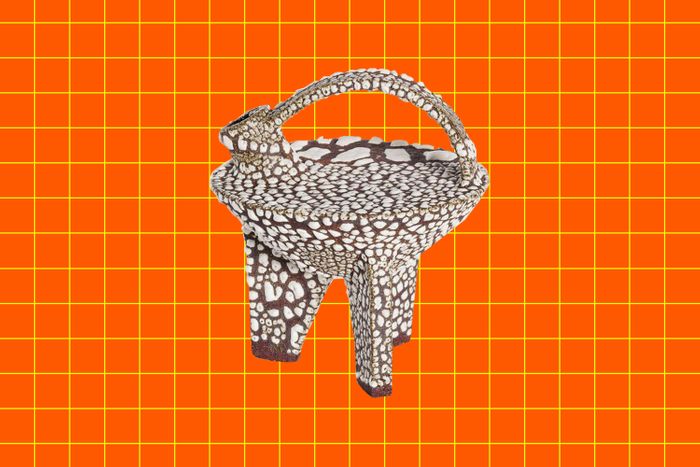 Photo-Illustration: Curbed; Photo: Retailer
Welcome to Curbed's Advent calendar gift guide. Over the course of the next 25 days, we will be doling out — one by one — the gifts recommended by dozens of design bigwigs with extremely good taste. So keep checking in daily for new drops.
Becky Shea, founder and creative director of NYC-based interior design firm BS/D, discovered Catherine Dix's work during a pre-pandemic sourcing trip to L.A. at Gardeshop, her go-to spot for "the most unique objects." Constructed from several stonewares (red, white, brown, and black), the piece is meant to look crude and imperfect, says Shea, a self-described ceramics aficionado. "It's a piece of sculptural art."
Another artist on Shea's radar, if you've got multiple ceramic obsessives on your list, is Portland, Oregon–based Carma Ferrier, who sells handmade glazed and terra-cotta vessels as well as jugs, candlesticks, fruit bowls, and various other plates and dishes via Instagram DM.
If you're feeling particularly generous, Shea says, she recommends buying an assortment of vessels so your recipient can make "small vignettes." She personally likes mixing squat and slender vases of varying widths and heights "to create a sculptural dynamic."