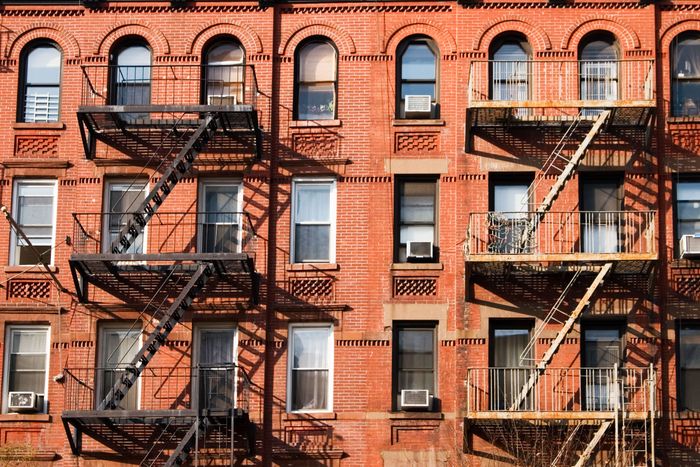 Photo: JMWScout/Getty Images/iStockphoto
New York City's housing lottery is not unlike the actual lottery: The payoff is potentially life-changing, but your odds of winning are slim to none. Just one out of every 593 applications is approved. Still, millions of people apply every year even though the process is about as complicated as buying a house. You just have to submit a dozen documents including W-2s, proof of rent payments, pay stubs, bank statements, and so on. And then you wait. And wait some more. A new report by the nonprofit Citizens Housing and Planning Council shows just how long this all really takes: An average of 371 days pass before all lottery units in a new development are rented out. That means new affordable apartments are left sitting empty for more than a year. What's going on?
The council's researchers heard a lot of different theories from renters and developers about the delay. Perhaps projects with fewer applications filled up faster, or buildings with smaller management companies had a harder time quickly renting out the units. But after analyzing leasing data for 21,382 units rented between 2014 and 2018 through Housing Connect (as the lottery platform is formally known), the report concluded the sluggishness had nothing to do with the particulars of any given building. Rather, it reflects the time needed for applicants to submit each document and for the project's management and the city (mainly the Housing Preservation and Development agency) to check every application — and often to ask for more documentation. "Every time I send something in, I am told I need something else and am put at the back of the line," a New Yorker quoted in the CHPC report said. "I am tired of this dance and of wasting time."
Asked about the report, HPD spokesperson Anthony Proia said the data it was based on was out of date and "lease up times have improved dramatically under the de Blasio administration, driven by more than 50 policy and process changes to the lottery." But for the nearly 80,000 unhoused people in the city — and the hundreds of thousands who are a paycheck away from eviction — waiting for any extended period of time to get into an apartment is pretty ludicrous. For some, the wait could mean eviction or landing in a homeless shelter.
While the report doesn't offer concrete solutions on how to speed up the process, it suggests measuring and keeping track of how long it takes for projects to get filled up. But it's clear the city can start by streamlining the massive burden of proof required to qualify for an affordable unit. "Somewhere along the line," report co-author Jessica Katz said, "we lost sight of the fact that filling affordable housing units that the taxpayer spent hundreds of thousands of dollars on is also one of those goals."