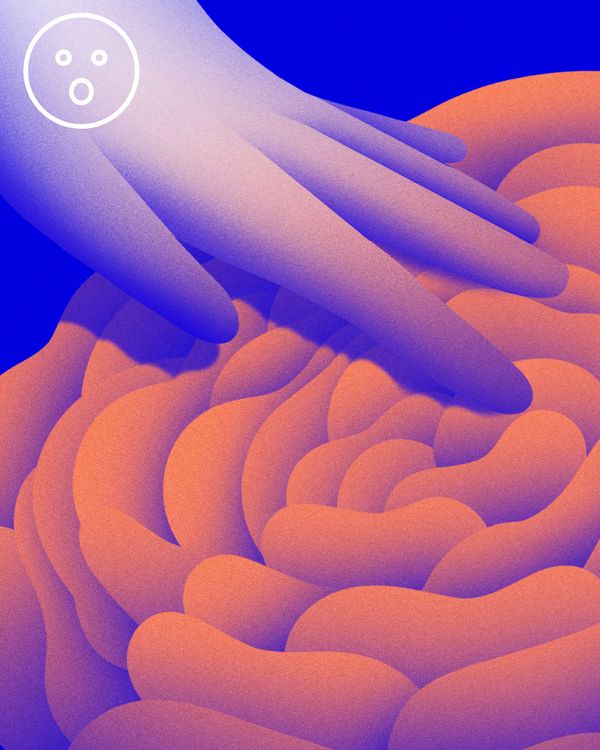 A few years ago, we could have commuted alongside (and blithely ignored) a series of subway ads that set pastel-colored sex toys on beige backdrops with the accompanying slogans, "Toys, for sex" and "You come first." The ads, submitted by Dame, a women's sex toy startup, were a little more direct than other suggestive promotions, such as Brooklinen ads with three pairs of feet tangled beneath their sheets, but still pretty innocuous; even the one featuring a testimonial from Margaret, 61, saying, "Thank you from the bottom of my vulva," feels just mildly titillating. But the MTA rejected the campaign in 2018, citing a policy banning ads for sexually oriented businesses. And yet at the time and since, phallic cactuses hawking erectile dysfunction pills for Hims, nearly nude models in Lane Bryant lingerie, and Lola ads prompting riders to buy "condoms, lubricant and wipes" have all passed muster.
But Dame did not go quietly; it sued the MTA in 2019, and after three years of legal wrangling, got their new campaign approved. Now, an abstracted hand is the star of a new, more cerebral campaign that debuts on subway cars across the city today: it's seen grazing the petals of a flower, caressing the sun, and poking into a sensually curved bit of gradient. "Get in touch with pleasure," the ad copy reads. The images, set in deep-blue and soft orange hues, are tasteful and stylish. They're still selling sex, but it's mysterious what the product is, exactly.
Of course, this isn't the first time that the MTA has fought companies over their ads. In 2015, Thinx, a company that sells absorbent period underwear, had trouble getting its ads of women in black briefs and panties approved for the subway. More recently, the MTA removed Museum of Sex ads from buses after female bus drivers complained that they were becoming "rolling creep-magnets," as the Post put it.
Meanwhile, for those who really do need to know what the Dame ads are selling, one could always take out a magnifying glass to read the fine print. "At Dame, we believe that feeling good should feel good. That's why we make products for pleasure." But which products? You'll have to scan that QR code to find out.