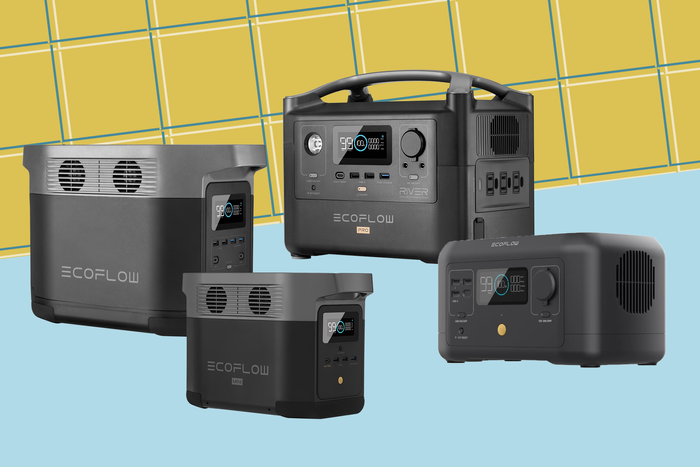 Photo-Illustration: Lauren O'Connell
There's so much to love about this season — snow days, sledding on freshly fallen snow, cozy nights with hot chocolate. But winter weather is also unpredictable: You never know when a winter storm could make the roads treacherous or threaten your home's power source. And anyone who's been without power in subzero temperatures knows it's not a circumstance they'd like to repeat. Enter EcoFlow's line of portable power stations, here to help give you some peace of mind while the temperatures drop. Their line of power stations and smart energy solutions can stand up to whatever winter throws at you, from the good (like going off-the-grid to find the best powder on the slopes) to the bad (your power going out at the height of a storm). Read on for a range of portable power stations and accessories that can help you out this season.
When you need a charge on the go
When you're hosting a cold-weather dinner party


When guests are visiting your cabin in the woods
When you're fitting in ski runs between Zoom meetings
When you're (safely) socializing outdoors
When you're hit with that once-in-a-lifetime storm 


This advertising content was produced in collaboration between Vox Creative and our sponsor, without involvement from Vox Media editorial staff.