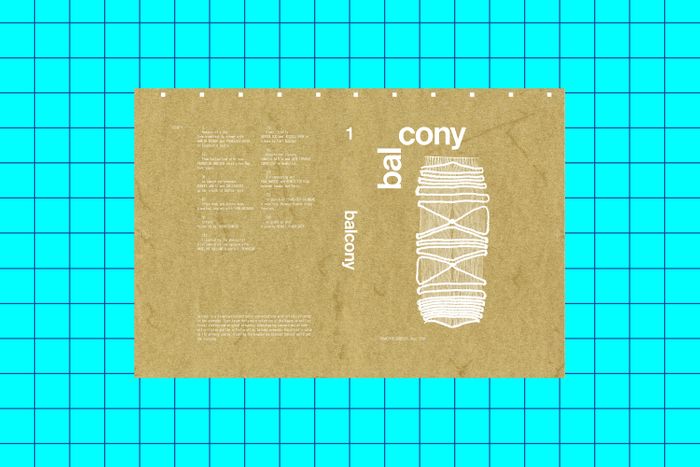 Photo-Illustration: Curbed; Photo: Retailer
Welcome to Curbed's Advent-calendar gift guide. Over the course of the next 25 days, we will be doling out, one by one, the gifts recommended by dozens of design bigwigs with extremely good taste. So keep checking in daily for new drops.
Ksenia Kagner, co-founder of Civilian, discovered art magazine Balcony at a bookshop called Do You Read Me?! in Berlin's Mitte neighborhood over the summer. Ironically, the magazine is not, in fact, a German publication — "turns out the founders are based in Brooklyn," Kagner says. Balcony bills itself as a collection of conversations with artists; in issue one, those include British sculptor Hamish Pearch and German painter Robert Janitz.
"It's such an absorbing magazine," Kagner says. "The graphic design and editorial thinking are so carefully aligned. Reading through, you feel like you've stepped into a series of incredible rooms."
If you want to gift a small stack of magazines, Kagner suggests pairing Balcony with an issue of Mother Tongue, a biannual print magazine that "interrogates (and celebrates) modern motherhood through diverse stories about art, sex, pop culture, politics, food, and a few things in between." Issue one has a piece on aging women by Natalia Rachlin and photographs by Lily Glass and Anaïs Wade. "It's superspecial," says Kagner.