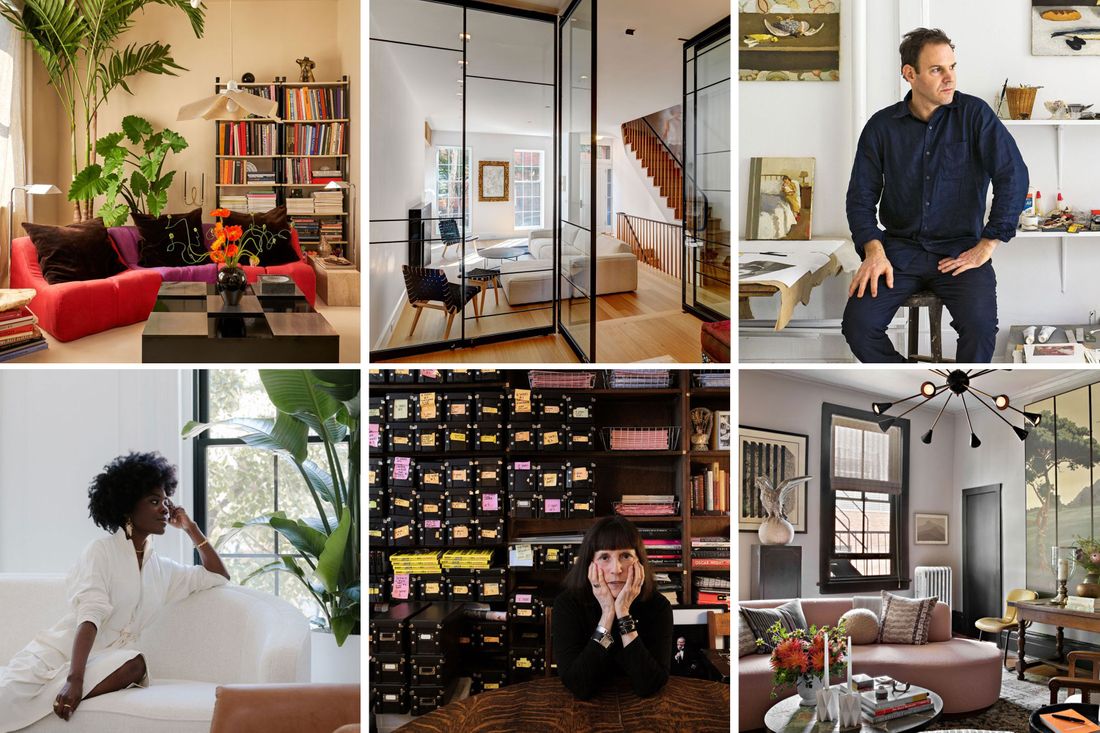 Photo: Seth Caplan, Karyn Millet, Nick Glimenakis, Andy Ryan, Annie Schlechter
Every week this year, Curbed's design editor Wendy Goodman has invited you into some of the most stylish homes in the city. Not all of them are lavishly appointed or expensively (or professionally) decorated. What they all do is express the way some of the most interesting people living among us make their homes. Here are the ten you, her readers, engaged with the most this year.
This list is measured by total collective minutes of audience engagement for each of Wendy Goodman's weekly columns. It's just a small sample of the work Curbed puts out, alongside New York's print edition and its other five digital sites — Intelligencer, the Cut, Vulture, Grub Street, and the Strategist — and a growing portfolio of newsletters. For more of all of it, be sure to sign up for Curbed's daily newsletter (along with our stellar Listings Edit, a highly curated list of the best rental deals across New York City) and to subscribe.
Darren Jett's plant-friendly pandemic upgrade. "I wanted my new home to feel like my favorite hotel lobbies, bars, and escapes," he says. Read the story ➼
Joe Lucas and David Heikka's cozy West Village rental. "The beauty of the apartment is that it's sort of like an extra showroom," says Lucas. Read the story ➼
Virginie Sommet's latest project, in Ocean Hill, with a spiral staircase that she designed herself. Read the story ➼
Attorney and influencer Cynthia Andrew and her husband teamed up with the Brownstone Boys on their first renovation. Read the story ➼
In summer, there's a "Manhattanhenge quality of the light pouring into the garden and kitchen." Read the story ➼
Adrian Nivola had been "visiting enough houses that I felt my real-estate agent began to suspect me of wasting her time," he says. But then, in Bed-Stuy, he found what he wanted. Read the story ➼
A worldly couple settles down in a Brooklyn place with "a bit of an English feel to it." Read the story ➼
In the Upper East Side apartment she has rented since 1976, even the sofa has an interesting backstory. Read the story ➼
Cassandra Bromfield inherited the 894-square-foot Mitchell-Lama co-op in South Williamsburg from her mother and has made it her own. Read the story ➼