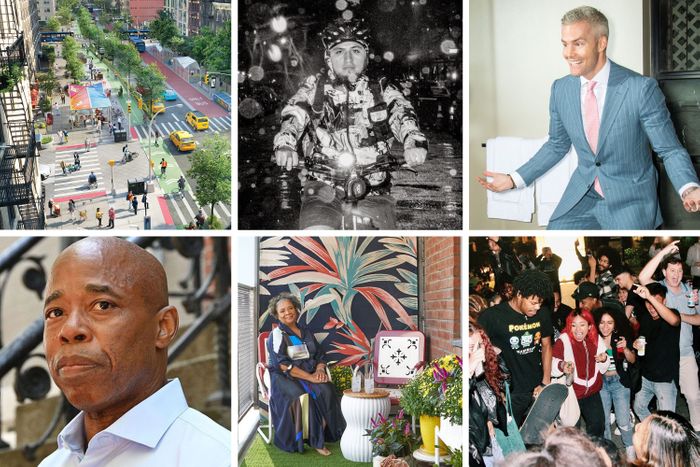 Photo: nightnurse images, Philip Montgomery, Brian Finke, Getty Images, Kelly Marshall, Daniel Galicia
In 2021, New York City came stuttering — then roaring — back to life, and how (and where) we live and get around became our central preoccupation once again. In this year's list of Curbed's most-read stories, readers wanted to know: Where did all the yellow cabs go? And where does mayor-elect Eric Adams actually live? In the realm of design, they also appreciated the grand scale of stories that reimagined New York City streets alongside the humble but lifesaving redesign of a U.S. postal truck. And everyone — and we do mean everyone — seems to have clicked on our exclusive interview with the young Roosevelt Island resident who removed her bathroom mirror and found an entire unoccupied three-bedroom apartment behind it. New Yorkers are known for having dreams about finding extra living space; this one turned out to be the real thing.
This list is measured by total collective minutes of audience engagement. It's just a small sample of the work Curbed puts out, alongside New York's print edition and its other five digital sites — Intelligencer, the Cut, Vulture, Grub Street, and the Strategist — and a growing portfolio of newsletters. For more of all of it, be sure to sign up for Curbed's daily newsletter (along with our stellar listings edit, a highly curated list of the best rental deals across New York City) and to subscribe.