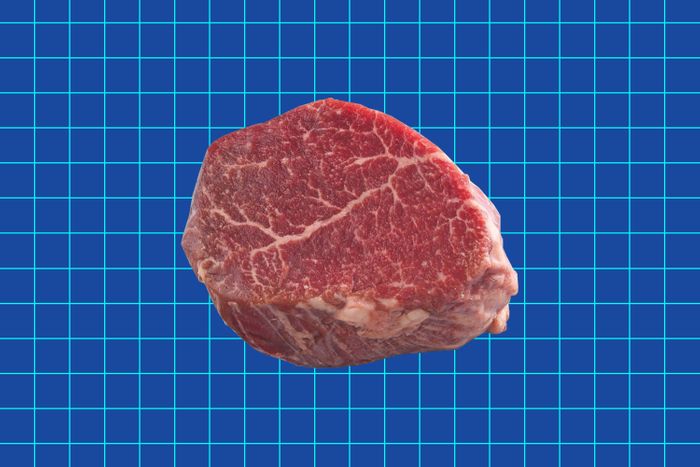 Photo-Illustration: Curbed; Photo: Retailer
Welcome to Curbed's Advent-calendar gift guide. For each of the 25 days before Christmas, we will be doling out, one by one, the gifts recommended by dozens of design bigwigs with extremely good taste. So keep checking in daily for new drops.
Interior designer Ariel Okin plans to gift her husband — and, by proxy, herself — Snake River Farms' ultra-premium Wagyu filet mignon this year. "My husband and I both love to cook, and he's been wanting to try these for a while," Okin says, because of Snake River Farms' reputation for "delicious and high-quality" products.
"Anyone who loves to cook at home would enjoy these," she says, but especially "a dad or father-in-law who is particularly adept at grilling, or a brother who is taking their new 'grown-up' cooking utensils for a spin." (And, if said brother needs some adult kitchenware, too, Okin highly recommends this sleek Material knife set.)
Okin and her husband tend to make pan-seared steaks "for special occasions like date nights or anniversaries, using Claire Saffitz's recipe from Bon Appétit," accompanied by mashed potatoes, sauteed onions and mushrooms, green beans, and for dessert, "always a chocolate lava cake or chocolate chip cookie with vanilla ice cream, for the full at-home steakhouse experience."