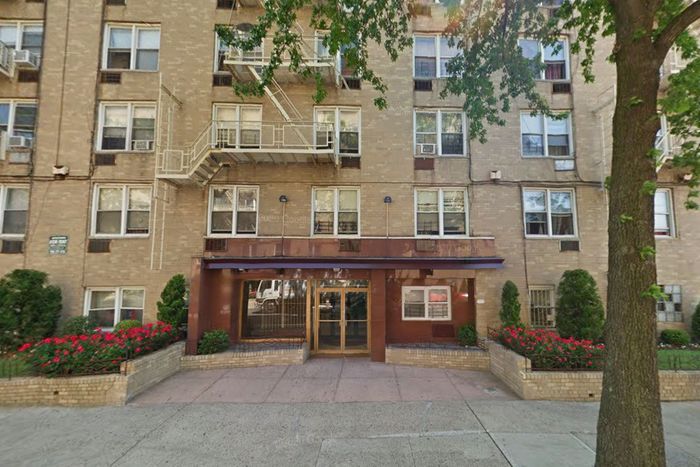 A Brooklyn apartment building owned by Jason Korn.
Photo: Google Maps
Public Advocate Jumaane Williams published the city's annual worst landlord watchlist this week, and for the first time in two years, Jason Korn isn't ranked number one. In fact, Korn — king of rat and roach infestations, lead-paint violations, and collapsed ceilings at his dilapidated properties — isn't on the list at all. How can a landlord go from being the worst to not even figuring?
By no means did he stop being a bad landlord last year: Korn has sought to evict tenants during a global pandemic, and the city's housing department says he repeatedly lied about repairing dangerous conditions at his properties. City officials did hit Korn with $235,000 in fines last month — was that finally the tipping point that led him to drop his slumlord ways? Decidedly not. He fell off the list, Williams said, because he sold several of the properties that landed him there in prior years.
In 2020, Korn held the top spot on the worst landlord list with an average of 1,822 open violations across ten of his 55 buildings at the time. Astonishingly, that number was actually down from an eye-popping average of 2,877 open violations at his apartment complexes in 2019. But the city has made progress in improving conditions at Korn's current and former properties. It also reached a settlement with Korn last month that requires outstanding violations at six of his buildings be resolved within 90 days, or he will get hit with more penalties. Still, no longer renting from the Worst Landlord in New York City is likely cold comfort to the dozens of renters who formed the Kornucopia Tenant Coalition earlier this year to force him to deal with the vermin infestations, leaky ceilings, and mold in their homes.