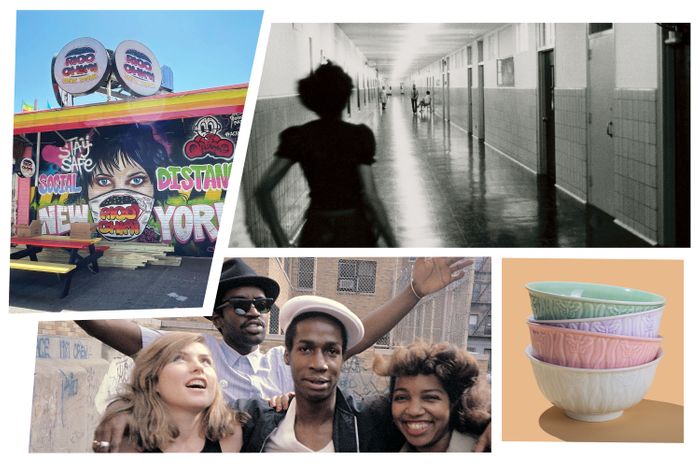 Photo: Standard Issue, Collection of El Museo del Barrio, New York. Gift of El Foco, Inc., @studiomisch/Mischelle Moy, Courtesy of the photographer/Museum of the City of New York
Every couple of weeks, I'll round up and share the objects, designers, news, and events worth knowing about.
Dot-A-Rock's flyer collection in New York, New Music: 1980-1986 at the Museum of the City of New York
There's a sprawling exhibition at the Museum of the City of New York about the music scene in the 1980s, a time when it seemed like every artist was eager to make something new and hungry to see and hear what everyone else was doing. Sean Corcoran, the show's curator, describes the time as "an era of creativity and genre-defying performance that, in my mind, stands as one of the most influential in musical and cultural history." Films like Wild Style and the music video for "Rapture" gave me a glimpse of just how electric the city's music scene was before Koch cracked down on nightlife and redevelopment shuttered iconic venues. The exhibition attempts to recreate that energy by focusing on a handful of shows at venues like CBGB, Danceteria, and the Mudd Club. But the piece I lingered on the most was a 1980 silkscreened painting by Wild Style director Charlie Ahearn of the hip-hop artist Dot-A-Rock and his flyer collection. Seeing who was performing with whom, in what venues, and all of the hand-drawn lettering and illustrations summed up the energy of the time. Through June 2022.
A Compendium of New York's Streeteries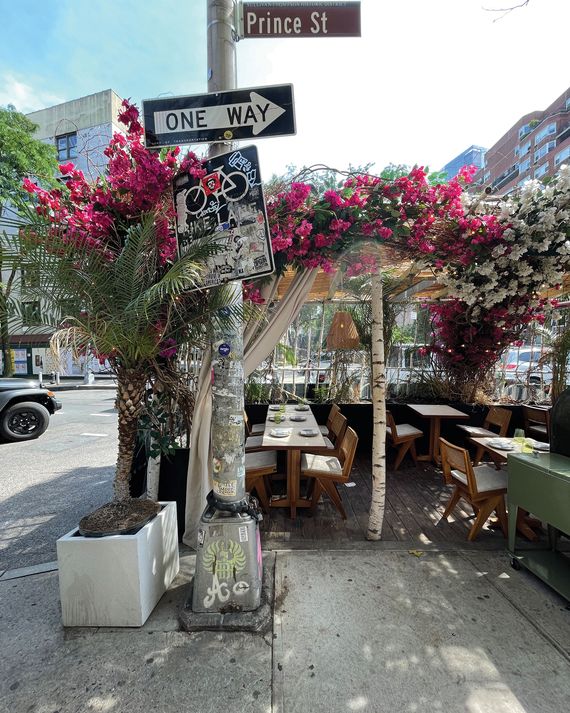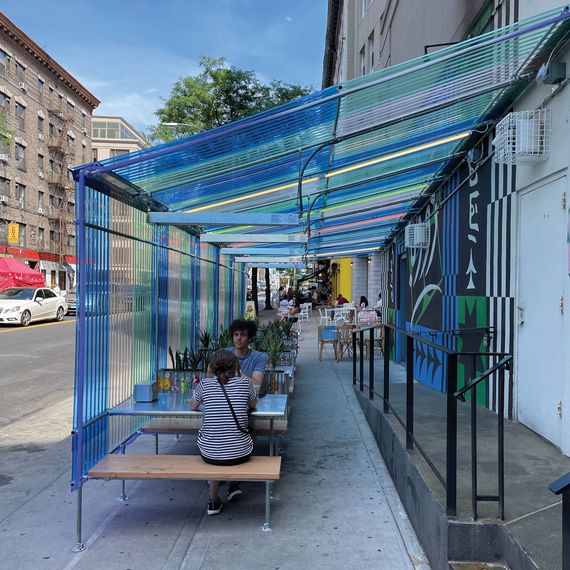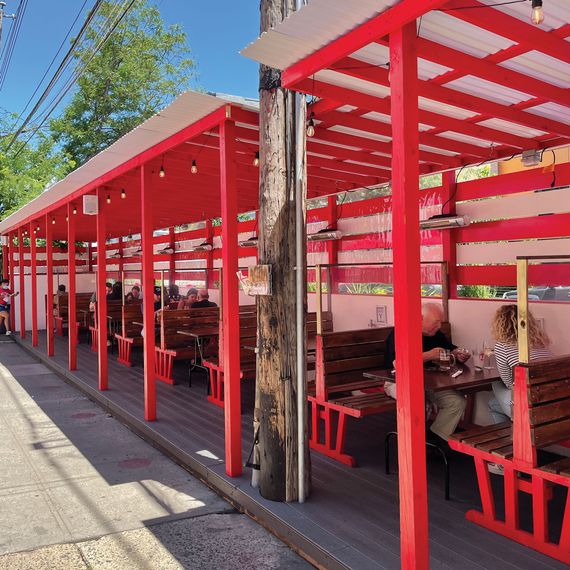 Last spring, the designers at Standard Issue, a consultancy in Gowanus, started to photograph the open restaurants they scoped in their neighborhoods. They didn't know what they would do with all of the images as they were taking them, but now they can be found in Al Fresco: Resilience In New York City, the first streeteries book that's landed on my desk. It's a delight to flip through. The book captures a very specific moment in early streetery design, after ad hoc structures survived their first winter and before some of the more elaborate architecture began to emerge. "A friend has referred to the sheds as contemporary urban folk art," says Michael McGinn, a partner at Standard Issue. "We'd like to think that our small snapshot of New York City sheds tells that story." The studio initially sent the book to friends and clients, but it is planning a second-print run since so many people have asked for copies. They aren't yet available for sale, but if you're interested in one down the line, send a note to info@standardissuedesign.com.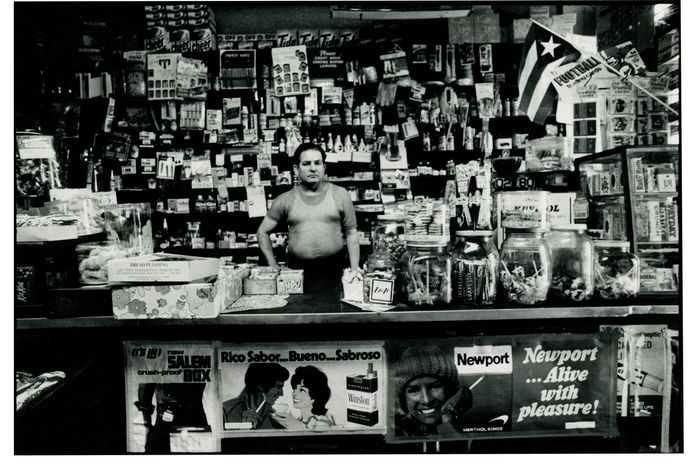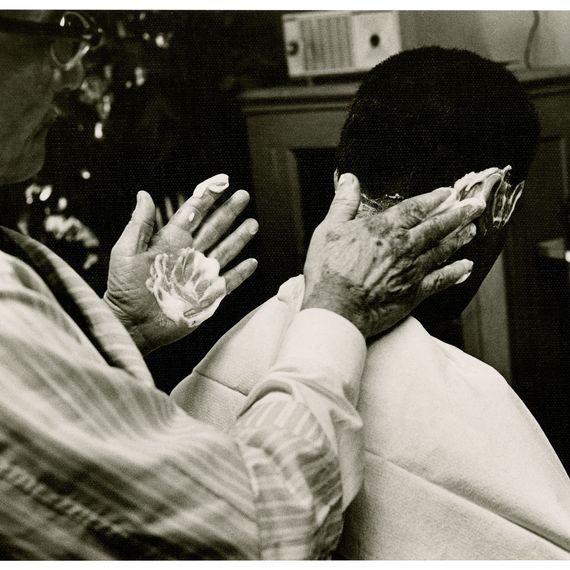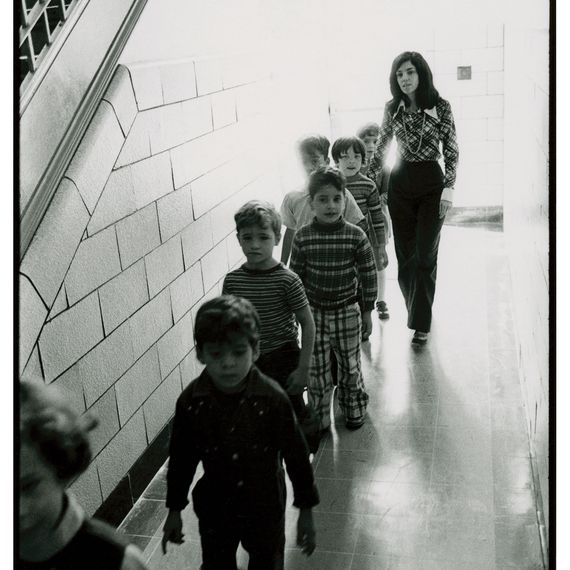 There are a few more weeks left to see En Foco: The New York Puerto Rican Experience, 1973–74. Charles Biasiny-Rivera, Roger Cabán, and Felipe Dante, the founding members of the Bronx collective En Foco, created this 79-image collection to make sure everyday Puerto Rican life was represented in fine-art photography. En Foco made the collection as a corrective to early 20th-century fine-art documentary photography which "visually whitewashed an entire society," according to Biasiny-Rivera. The images depict small-business owners holding court in their luncheonettes and barbershops, smiling migrant farm workers holding up huge heads of just-picked cauliflower, and sharply dressed students in a public-school cafeteria. One of the images that stuck with me was Biasiny-Rivera's 1974 photo taken during a protest at P.S. 188 in response to the school board's removal of two co-principals: A woman is sitting, resting her hand on her chin — a lot like Dorothea Lange's Migrant Mother — while holding a protest sign against racism in the school system. It's a scene that could have taken place today. The photographers donated the 79 images to El Museo, which exhibited them in 1979. This is the first time the full collection has been shown since then. Through February 27.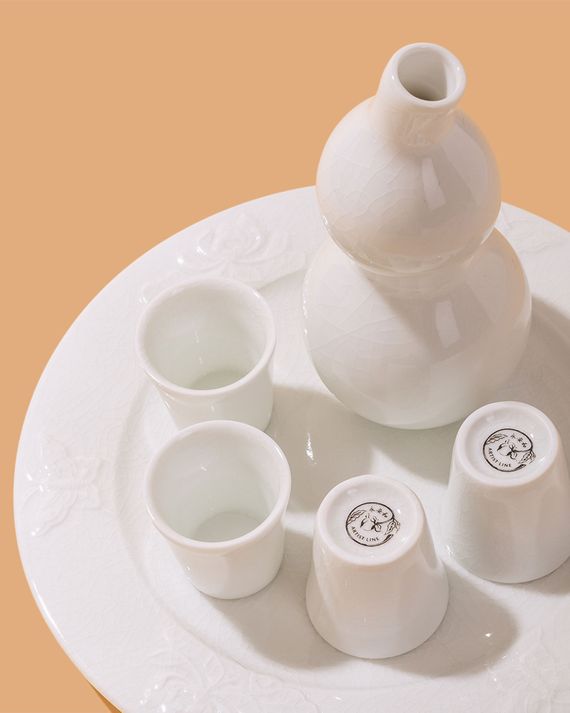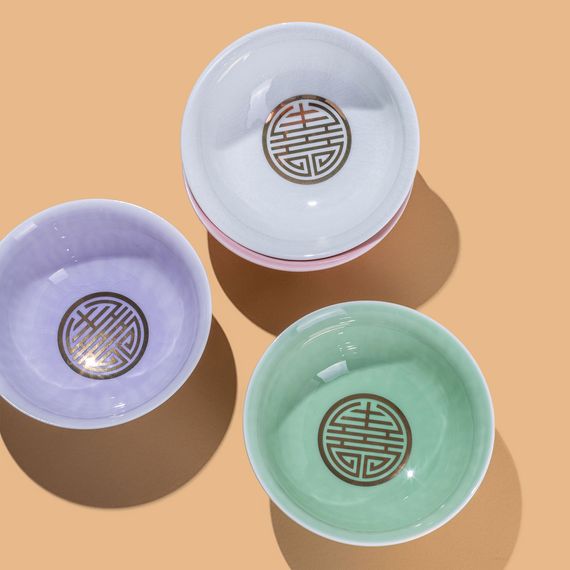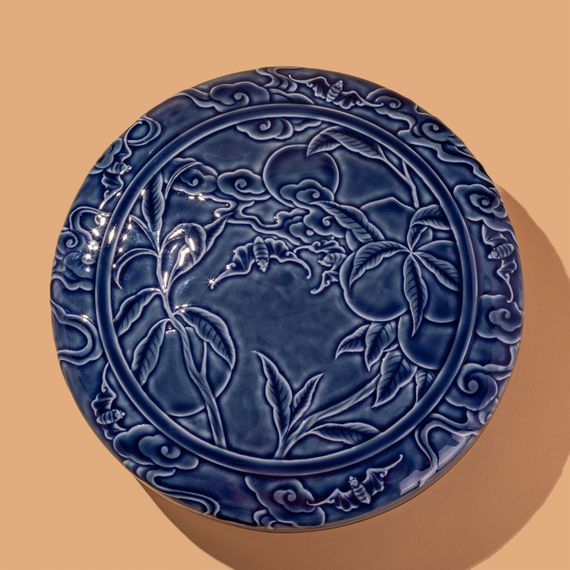 The oldest shop in Chinatown has a consistently exciting contemporary-art program, led by Mei Lum, the fifth-generation owner. Next week, Wing On Wo & Co. is launching a new series of artist collaborations with the W.O.W. creative team centered around Lunar New Year. These bundles — rolling out over the next month — include a set of bok-choy bowls; a cerulean tray by Tiffany Saw for sharing candies and treats that represent abundance; and a gourd-shaped wine set by Saw and Tomie Arai for an altar that comes with candles shaped like a gourd and a clementine. These sets beautifully show how traditional sacred objects and rituals can be updated with a modern perspective.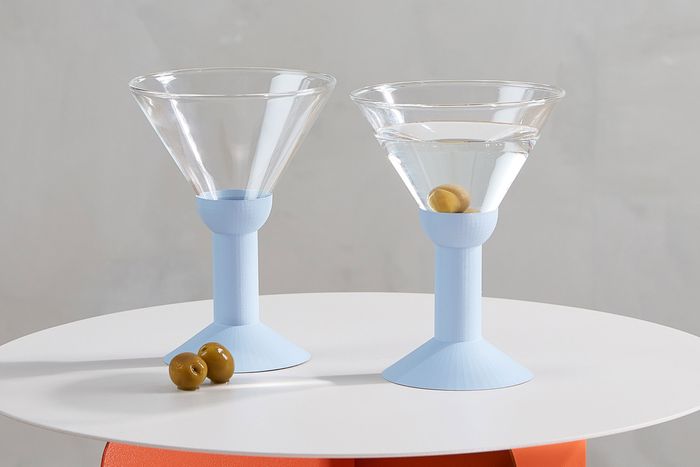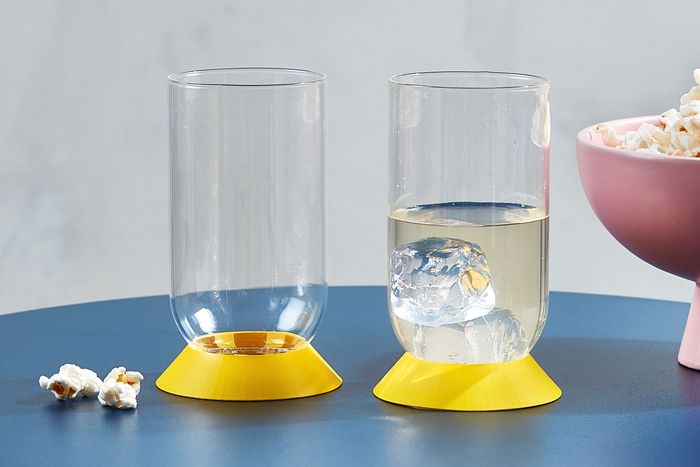 With flurona spreading through the country, entertaining at home seems like the only responsible way to see friends. So I'm thinking about upgrading my tableware to make sharing a meal feel a little more special. I've been eyeing these 1980s Bodum glasses that MoMA Design Store reissued for its fall-winter collection. Since the pandemic began, the team has relied more on digging through the archives because visiting trade shows to source new products has been difficult. Annie Auchincloss, one of MoMA Store's buyers, got her hands on some old Bodum catalogs in which she saw these chunky, geometric glasses and worked with the brand to bring them back. The tumblers, martini glasses, and Champagne flutes are dead ringers for the original 1983 products — same colors, same shapes — but are made with recycled plastic.