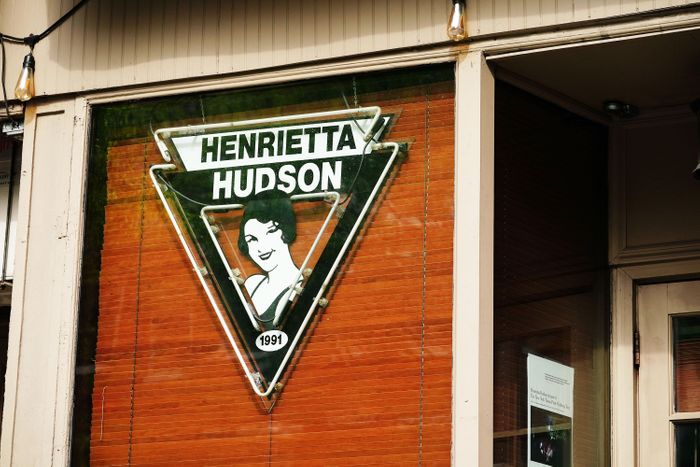 Photo: John Nacion/NurPhoto/Shutterstock
It's at best unwise to go out for drinks without a nasal swab and a clear test result these days. So Henrietta Hudson, New York's longest-running lesbian bar, has made it part of the nightlife experience, offering patrons free COVID-19 PCR and rapid tests. "With Omicron, I knew I had to do something more," said Henrietta's owner, Lisa Cannistraci. "This was a good way to stay open safely. Plus who doesn't want to go and get tested and have a drink while they're waiting?" You can sit outside with your cold one till you get your results, then head indoors to keep going if you're negative. It's the first bar in the city to turn into a full-blown testing center, offering both PCR and rapid tests to anyone, not just to patrons (a few other venues are giving free antigen tests at the door). While some New Yorkers stood in line for up to four hours before going out on New Year's Eve, the wait there peaked at around 40 minutes.
This unusual bar freebie — more useful if perhaps less delicious than a bowl of salted nuts — started on December 30. A large provider, Community Testing Services, which runs on-site testing for schools, conferences, and sporting events, trained staff at the bar and is doing the lab work. Seven employees have learned how to swab noses, and they do so from 6 p.m. to 3 a.m. on Fridays and Saturdays and 6 to midnight on Wednesdays, Thursdays, and Sundays. On Fridays and Saturdays, when it's busy, the tests take place at the curbside seating out front; on the other days, they're in the bar's back room. In less than a week, Henrietta Hudson's staff has tested some 400 New Yorkers.
It's fitting, Cannistraci says, that the queer space is stepping up. "We've experienced what it's like to have something that we didn't understand destroy our community," she said, referring to the AIDS epidemic. "Because I lived through that, now here I am with this. For this particular space, I wanted to add that extra layer of, you know, people feeling better."