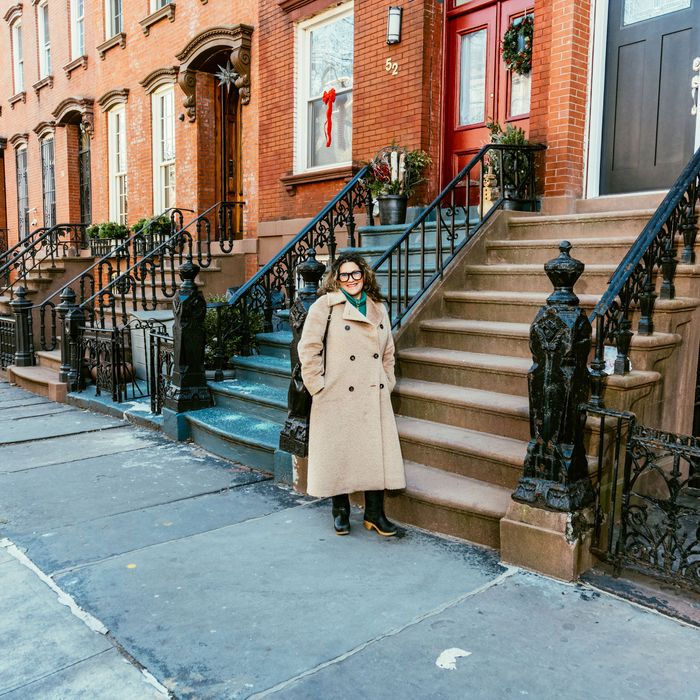 Photo: DeSean McClinton-Holland
Like the protagonist of her debut novel, Olga Dies Dreaming, Xochitl Gonzalez has spent hardly any time away from Brooklyn, her hometown. She grew up on the border of Sunset Park and Borough Park before moving to Fort Greene in her 20s, and now, after 16 years there, to Clinton Hill. All that time in the city, she says, imparted to her an important skill: the ability to become a regular. "I left my wallet in an Uber recently," she says, "and I had a bet going with a friend of mine that I could go the whole day and eat and drink and not have to worry about money, and I did! I ate, I had a cocktail … I was totally like, 'I'll gladly pay you tomorrow for a hamburger today.'"
Also like Olga, a Puerto Rican Brooklynite confronting her family's complicated past for the first time, Gonzalez spent years working as a wedding planner. Now, with the advance she made from her book and its TV rights (a Hulu series is in the works), she's managed to buy her own apartment in Clinton Hill. "I get emotional talking about it," she says. "To write this love letter to my hometown, and the reward of being able to know I have a permanent place here."
She's still a regular at many of her Fort Greene haunts and has been working on developing that status around her new neighborhood, too. Here are a few of her favorite spots in Clinton Hill (and nearby), from a bodega that sells used books to a tiny bar that always turns into a party.
Irving Place
One thing I appreciate about Clinton Hill is there's lots of tiny streets that don't run for very long. Irving Place especially has such cool houses, and there's a beautiful church on one side that I like to pass. In the summer, it's a totally gorgeous tree-lined street. Because it only runs for two blocks, it has, like, end caps — Fulton Street and Gates Avenue — and it feels very confined in a cozy way. I really do appreciate that when I'm walking my little dog.
Food Center Grocery
358 Franklin Avenue, at Lexington Ave.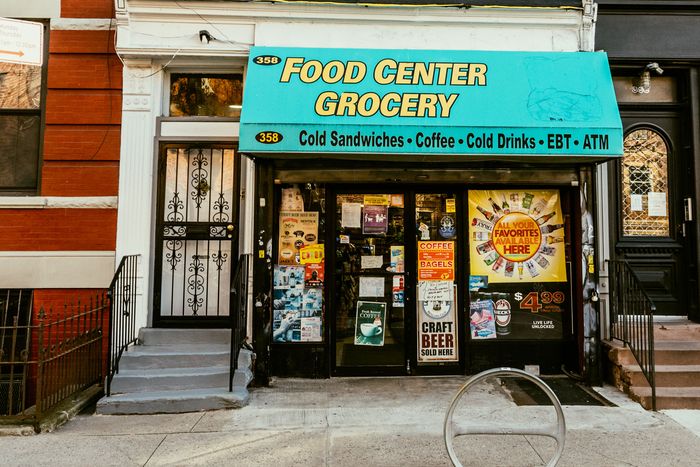 Mamita's and Papita's, as I call it, is a bodega in my neighborhood, literally around the corner from my house, owned by this awesome older Puerto Rican couple. There are so many reasons to go to this place, but it's not often the inventory; I don't know the last time I went there to get what I intended and came back with it, other than maybe creamer. But they sell used books and give the money to the local children's hospital. One day I went there to get Scotch tape, which they didn't have, and they had a box of galleys of my book. I was like, What?! I'm guessing it got delivered to the wrong building and somebody was like, "Maybe you can sell these and raise money for the hospital!" And so they were selling my fucking books.
For All Things Good
343 Franklin Ave., at Greene Ave.
It's this Oaxacan Mexican restaurant that these two cool guys from Mexico City started. The main reason I love to go there is because every once in a while one of the proprietors goes down to Mexico and comes back with random housewares — things to make your guacamole, tamale warmers — and they're usually really cool and artisanal. I got my tortilla warmer there. It's embroidered cotton, white-on-white. It's very Mexican but also very new Brooklyn. It's quite a chic tortilla warmer.
Blick
536 Myrtle Ave., at Grand Ave.
I spend too much money at Blick Art Supply. I think I've never gotten past my childhood phase of wanting to color. I'm obsessed with colored pencils, and I periodically decide I'm going to start painting and go and pick up acrylics there. They always have awesome notebooks and pens — I write a lot of my notes by hand, and they sell those fancy Le Pen pens in different colors, which are great for book revision. It's near Pratt, so you see the Pratt students all stressed out about their architectural finals — it's very easy to forget that we live in a college neighborhood.
Pratt Sculpture Garden
Dekalb Ave. and Hall St.
This garden is hidden away on the Pratt campus. It's just the best place to go read: You pick a cool sculpture to sit by, and you can kind of just hang out. The head by Philip Grausman is the most famous. Some of the sculptures are permanent, and some they rotate out. I think it's gone now, but I really loved this giant pencil where the bottom of it was still a tree and the top was sculpted into an eraser. It was about eight or ten feet tall.
Baby Jane
899 Fulton St., at Clinton Ave.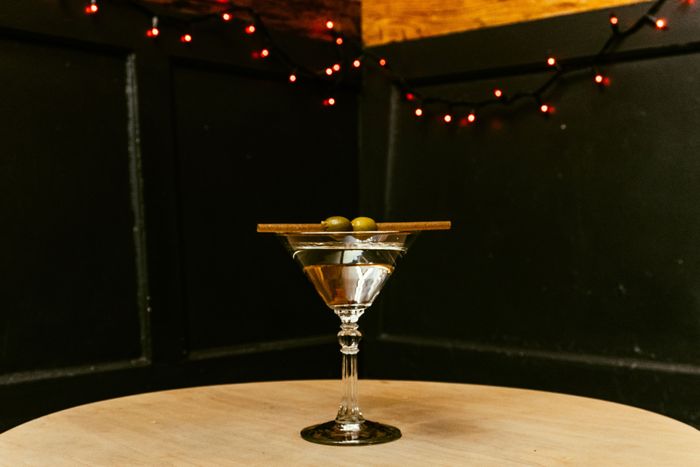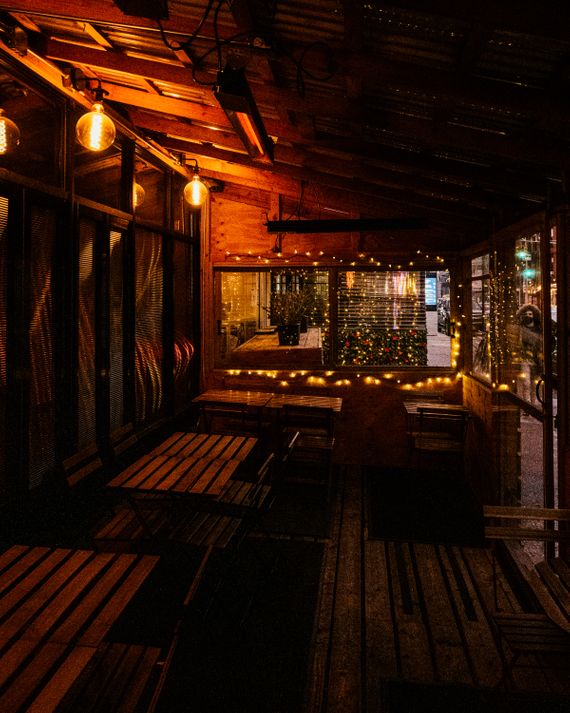 It used to be a place called Olivino that a friend of mine owned, and that was my spot — and then she sold it and it became Baby Jane. The one consistent thing has been that there's always great music; I almost think they make the bartenders audition with their music taste. They're like amateur DJs. And it's so small that you show up to have a drink with one person and the next thing you know, 20 people are at a party together who didn't know each other before.
My drink is a martini — I drink martinis everywhere. But Baby Jane is so small and busy; sometimes I don't get a martini here, and I just get wine instead. I have to look at the bartender and see if it looks like they know how to make one. By the way, the sign of a great bartender is when they admit they don't know how to make a good martini. Like, it takes more courage to admit what you are not good at than it does to make a bad martini.
Su'juk
216 Greene Ave., at Grand Ave.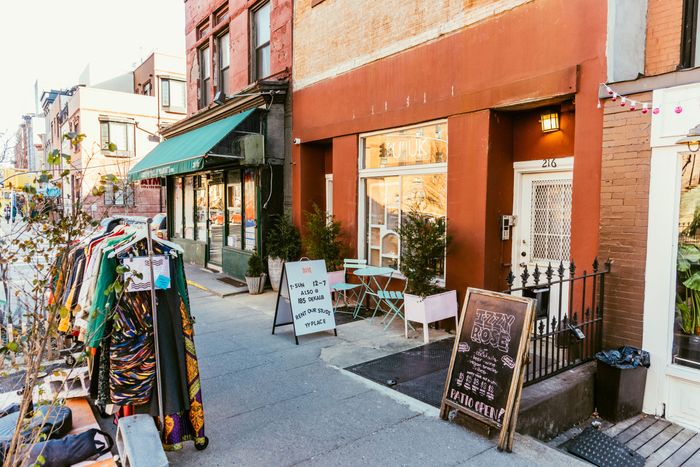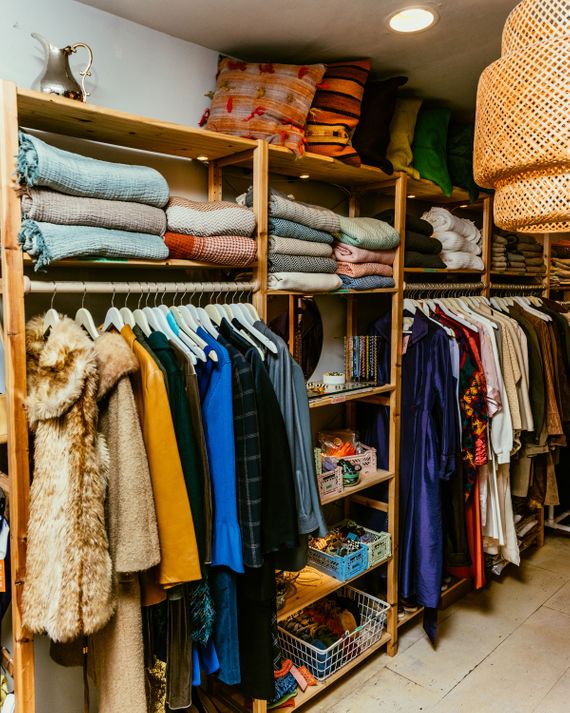 It's been in Clinton Hill forever — and that's Clinton Hill proper proper. It's this little tiny vintage shop, but it sells other things, too, like good incense and jewelry and some furniture. The owner tends to always have a specific thing that she's into — like, she'll buy a bunch of different kinds of trench coats or denim dusters at once. It's very pragmatic stuff; sometimes she'll have a party dress or whatever, but for the most part it's cool day-to-day vintage that you can fit right into your wardrobe. I recently got an awesome vintage Bill Blass wool skirt there.
Dino
222 Dekalb Ave., at Clermont Ave.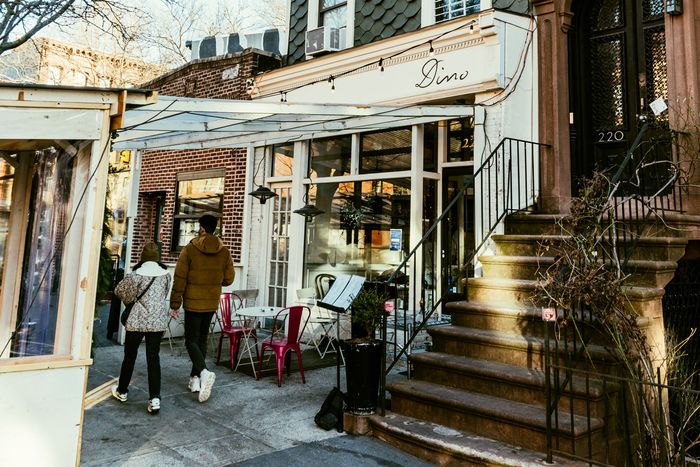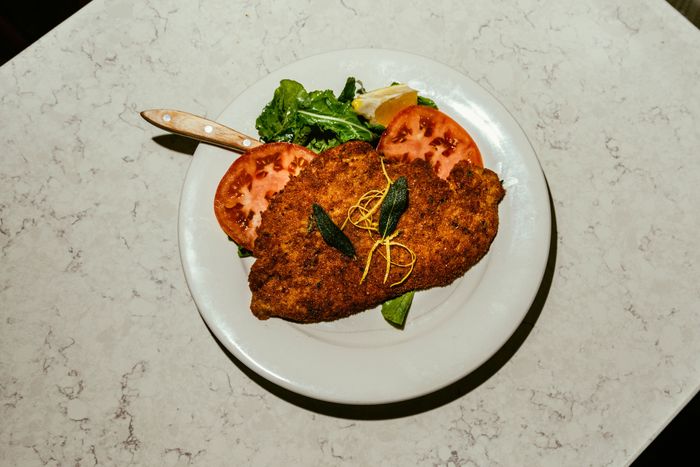 This place is in Fort Greene, but if they saw that I did this and didn't include them, they would be like, "You're a filthy liar." I would be absolutely remiss. My friends and I have been going here forever. I think the owner opened in 2007. I was, like, customer No. 1. I've had so many life moments at Dino, as have my friends. And no matter how much our lives have changed, even if we could do something fancier, we're always like, "Let's go to Dino." I get the chicken milanese. It has the most beautiful tomatoes sliced on top, and they do a burnt sage type of thing on it. And I force onto other people the orecchiette with sausage and broccoli rabe so I can have some.
Gardel's Garden
97 S. Portland Ave., at Fulton St.
This is also in Fort Greene, but there's not anything quite like it in Clinton Hill. Gardel's Garden is, like, a staple — I mean, a staple. They are the best garden center, the sweetest family owns it, and they have the best selection of Christmas trees. I've been single and I've lived by myself for many Christmases, and they always come and set up my tree for me. When I moved, I was like, "I don't know if you're going to deliver here," and the owner said, "I'll go anywhere but Manhattan." It's more than a transaction.
The Chicken Coop Victorian
Franklin Ave. and Monroe Ave.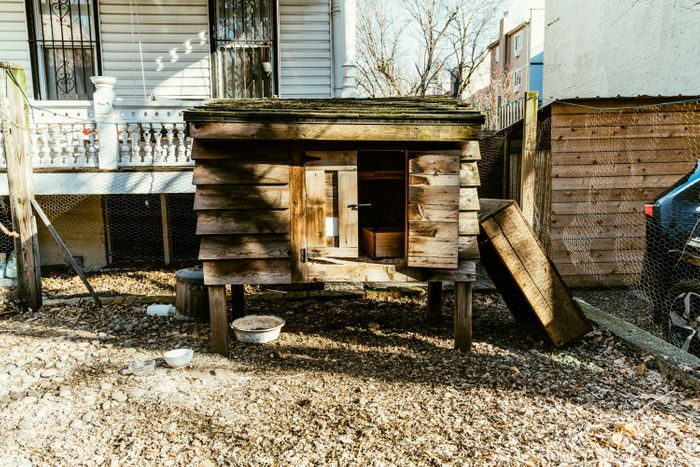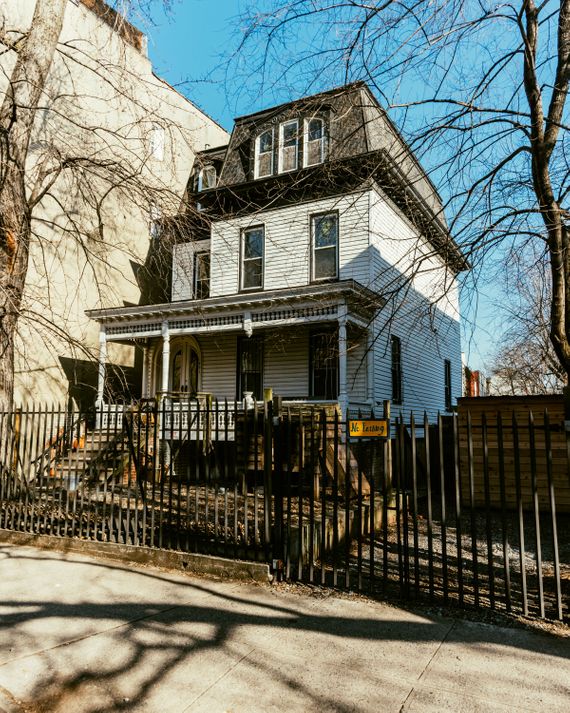 There's a family in my neighborhood that keeps roosters and chickens in the front of their house. They have an old Victorian house that's set up and back — the yard is higher than the sidewalk, and the house is sort of recessed, with a porch. It feels a bit like a little farm. And there are so many chickens. I have a goddaughter, so I like to take her over and visit the chickens.
21 Tara
388 Myrtle Ave., at Clermont Ave.
Mainly I go there for the very, very good crystal selection. And you'd think that that's not something someone restocks on a lot, but I actually buy crystals all the time, especially if I'm feeling like something is weirdly creatively blocked. They label their crystals not just by the kind of crystals they are, but by the properties that the crystal has, so that you can go in and be like, I'm feeling depressed or I think my third chakra's blocked and find a crystal that fits your needs. When any of my friends are having babies, I've gotten them rose quartzes there to carry with them while they're trying to get pregnant. And I met with a healer in New Orleans who told me I should always be wearing citrine, so I went and I got a citrine bracelet.