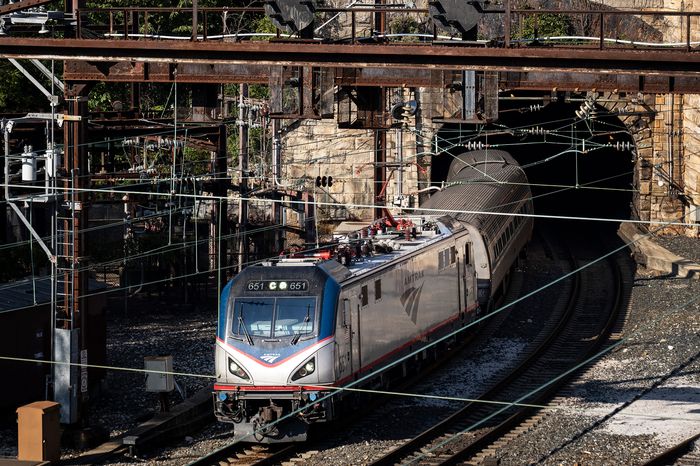 Photo: Drew Angerer/Getty Images
After a decade of delays, last year things finally started looking up for the $30 billion Gateway Program, a long-needed overhaul of the Amtrak infrastructure between New York and New Jersey. Amtrak Joe's administration approved billions in funding for a new tunnel under the Hudson and just three weeks ago bumped the project's priority status to medium-high. It might happen! Except that Amtrak doesn't actually have a plan to execute the expansive projects, which include new tunnels and bridges as well as upgrades and repairs that have been needed since Superstorm Sandy.
That's the appalling takeaway from a new report that Amtrak's inspector general put out last week: The railway has the bones of a "management framework" for Gateway, but no master schedule, no method for updating it when it's written, no organizational structure that clearly breaks down teams' roles and responsibilities. Understaffing, according to the report, is in large part to blame. For example, when a lead engineer left last April, Amtrak ultimately had  to hire not just one replacement but five to cover his workload.
Under the best of circumstances, all construction is supposed to be done by 2035; now we're potentially looking at an even longer timetable. Since being confronted with the findings, Amtrak has committed to fleshing out its management plan with the missing specifics by June 30. The railroad is also working on a hiring plan and ways to better communicate across teams. Meanwhile, your train to Maplewood isn't getting any faster.