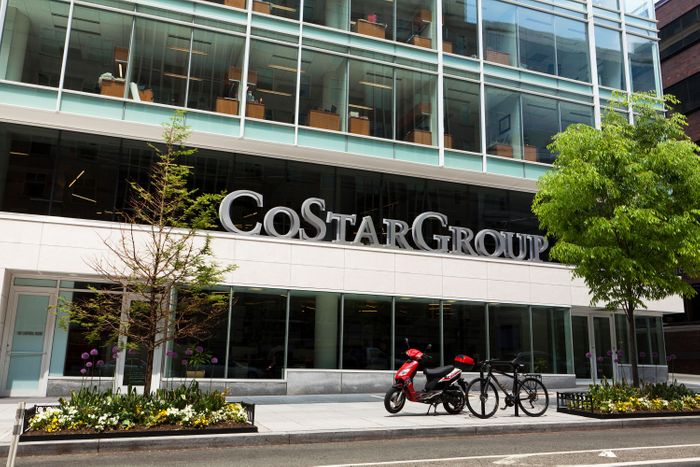 Photo: B Christopher/Alamy Stock Photo
While employers puzzle over why workers are quitting in droves, a Business Insider investigation into workplace conditions at the real-estate data firm CoStar offers a good illustration of what not to do if you want them to stick around.
In 2021, 37 percent of CoStar employees left the company, with most of those departures — three-quarters — being voluntary. Perhaps because, according to employees who spoke to Insider, it was kind of a nightmare job. At one point during the pandemic, a team of IT workers was tasked with making 100 unannounced video calls to employees, ostensibly to check their internet speeds but also to note how promptly people answered the call and how "professionally" they were dressed. (CoStar told Insider in a statement that it did not engage in "surveilling employees under false pretenses.")
One former employee said they were berated by their manager when they overshot their allotted 15-minute paid break by two minutes. As one former manager told Insider, they had to closely track their reports' activity: "​​As a manager, I was privy to this information about my team, and they would come down on me, like, 'How did you know that I wasn't at my desk at that specific time?'" Higher-ups also reportedly made fun of employees' performances in meetings. "It was humiliating," one employee said. All of this led, as one might expect, to disgruntled worker memes:
And in January, CoStar executives apparently tried to get their remaining employees back in the office by suggesting that they could expect just 0.08 deaths in a year.
According to Insider, CoStar CEO Andrew Florance held an all-hands video meeting where he presented slides attempting to demonstrate how low risk it would be for the company's then-4,900 employees to return. One of the slides "stated that there would be 0.08 expected deaths in a year if all CoStar employees were between the ages of 30 and 49 and vaccinated." Then Florance reportedly segued into a slide with a photo of his son as an altar boy at Colin Powell's funeral. (You might remember that Powell died of complications from COVID-19.)
CoStar claims that employees are simply quitting because they can't take the company's high standards, telling Insider in a statement, "We will not apologize for these standards, nor will we compromise them to accommodate a vocal few who decide that this level of expectation is not for them." Sounds like a great place to try to work (and possibly die, but only for 0.08 person, statistically speaking).
*Update, 2/27/2022: Business Insider updated their story to reflect the slide predicted "0.08 deaths" instead of "only about one." We have updated accordingly.