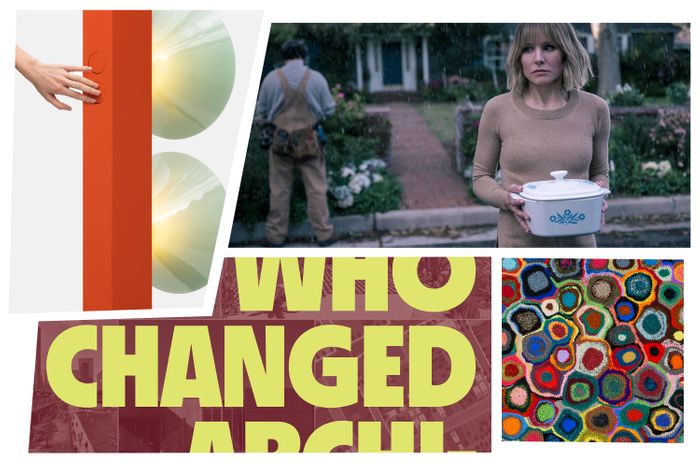 Photo: Eva Herzog, Colleen E. Hayes/Netflix, Brian W. Ferry, Courtesy of Princeton Architectural Press
Every couple of weeks, I'll round up and share the objects, designers, news, and events worth knowing about.
Signals lighting from Barber Osgerby
Barber Osgerby — the British design studio behind the 2012 Olympic torch, status task chairs, Rimowa luggage, and Supreme-approved table lamps — has just released a new lighting collection with Paris's Galerie Kreo. The line of lamps and pendants, named Signals, started with Ed Barber and Jay Osgerby's obsession with cones, which they describe as "the perfect geometry" found in everything from broadcast equipment to the lights on the back of trains. "A cone can completely distort a viewer's perspective and plays tricks on the mind," Barber says, referring to how it looks flat from one angle and reveals its depth only when you move around it. I've always enjoyed how Barber Osgerby looks to industrial objects and manufacturing techniques to inspire its fine-art furniture. These Venini glass shades on aluminum boxes instantly reminded me of transit infrastructure, like a visual wink at the studio's industrial design history.
All the CorningWare casseroles in The Woman in the House Across the Street From the Girl in the Window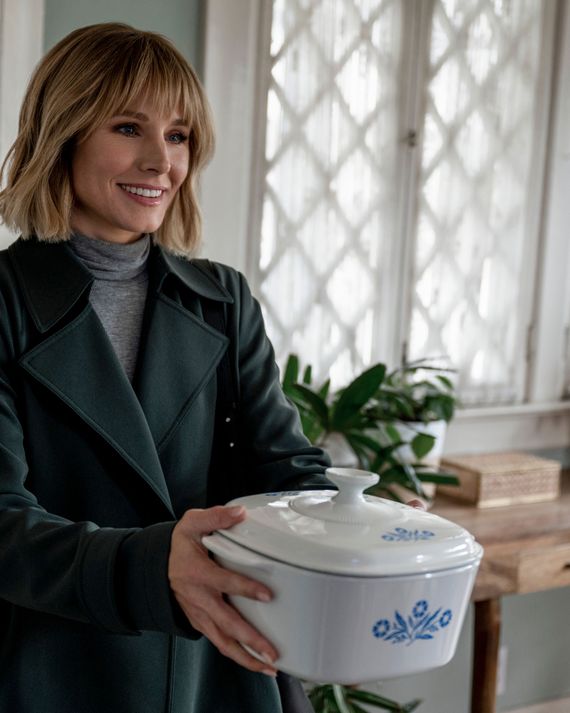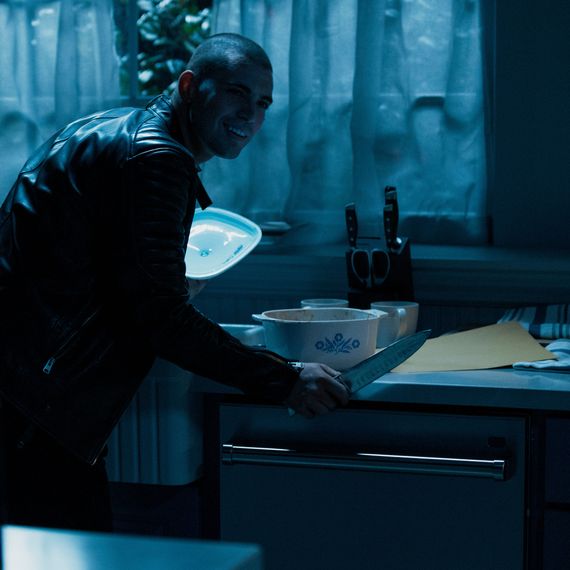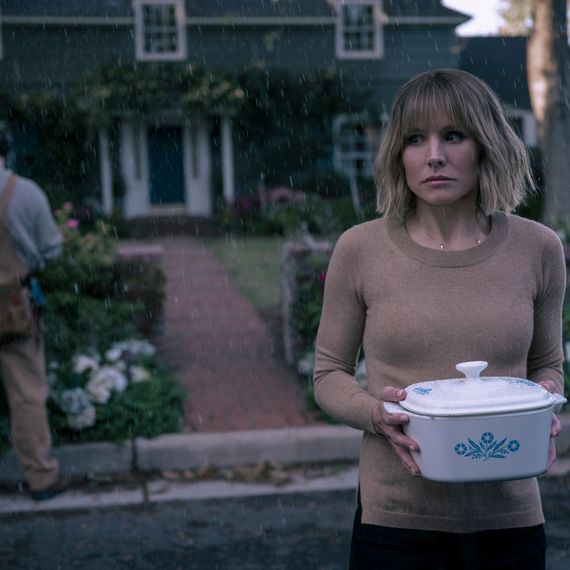 Anna, the main character in Netflix's new psychological thriller The Woman in the House Across the Street From the Girl in the Window, is a casserole enthusiast who happens to break a lot of casseroles. And they're not just any dishes; they're CorningWare's classic cornflower design, which was everywhere in the 1970s and '80s and have become highly collectible today. (Though is anyone actually paying $3,500 for one?!) The casseroles are a clue in the murder mystery and a perfectly nostalgic symbol for Anna's grief. The dish's innovation comes from what it's made of: Pyroceram, a glass-ceramic material that withstands thermal shock, doesn't stain, doesn't hold odors, and was originally invented for the military. When CorningWare introduced the design in 1965, it came with blue cornflowers designed by Joseph Baum, an artist at a Connecticut ad agency. Though CorningWare added other patterns over time, the cornflowers have remained the most popular, so much so that the company reissued the motif in 2018. Seeing the dish on the show took me down a long TikTok rabbit hole in which I found a video of someone who got the blue blossoms tattooed on their lower back (cringe!). Rest assured, no vintage dishes were harmed in the making of Netflix's show.
There's a line in the introduction to The Women Who Changed Architecture, a forthcoming book from Princeton Architectural Press, that has stuck with me since I read it: "Female role models do not exist in textbooks, even if they do in schools." This gets to one of the major issues in design: Who ends up getting credit and recognition for their work, and how does that affect the way buildings and cities are designed? The book, edited by Jan Cigliano Hartman, includes 122 women working in architecture from historic figures like Lina Bo Bardi to contemporary architects like Billie Tsien and Neri Oxman. Each profile explains how the women charted their course in architecture, revealing some common themes across their practices like working more collaboratively, blending multiple disciplines in their process, and engaging with political, social, and environmental issues.
Sue Ravitz and Aaron Blendowski's surreal design at Superhouse
In its latest exhibition, Superhouse brings Sue Ravitz and Aaron Blendowski to its ten-by-ten-foot gallery in Chinatown's 75 East Broadway Mall. Ravitz, a fiber artist, and Blendowski, a sculptor and industrial designer, both warp traditional domestic items through a surrealist lens. Ravitz's braided rug is like a melty pool of colors, and Blendowski's scalloped-edge Windsor chair looks like dollhouse furniture blown up to life-size proportions. Seeing their work together, I feel like I've stepped through the looking glass.