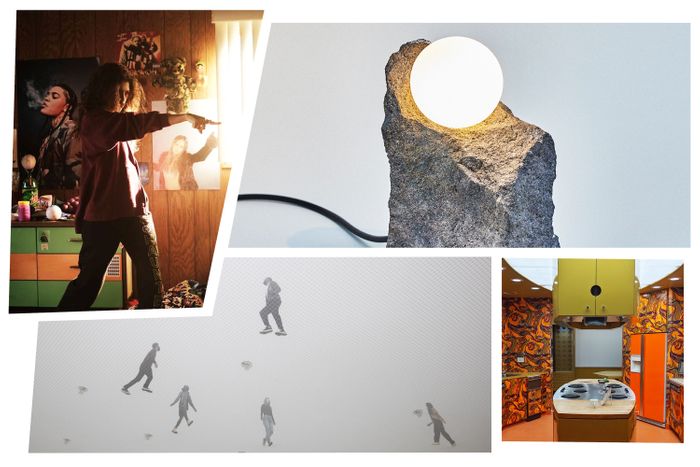 Photo: Eddy Chen/HBO, Jonathan Hökklo/Courtesy of Head Hi, Brooklyn, Courtesy of MOFAD, Courtesy Studio Tomás Saraceno
Every couple of weeks, I'll round up and share the objects, designers, news, and events worth knowing about.
A couple years ago, the Ebony test kitchen made headlines when it was salvaged from demolition. Now, it's on view publicly for the first time in a new exhibition about the ways African Americans influenced our culinary history. The Palm Springs–based interior designers William Raiser and Arthur Elrodwood built the space in 1971 and filled it with Pucci-esque marbled cabinets, an orange linoleum floor, avocado-green counters, and modern appliances. It wasn't just stylish, it was also innovative, organized in a work triangle with the electric range right in the middle of the room. It was where Ebony's food editors tested recipes for the magazine's "Date With a Dish" column, but it was also much more than that: a gathering place for the magazine's staff and guests and a real conversation piece. To which I say: More of this! It's a far more exciting space than the science-lab-like industrial test kitchens in food media today. On view through June 19, 2022.
Lexi and Cassie's Bedroom in Euphoria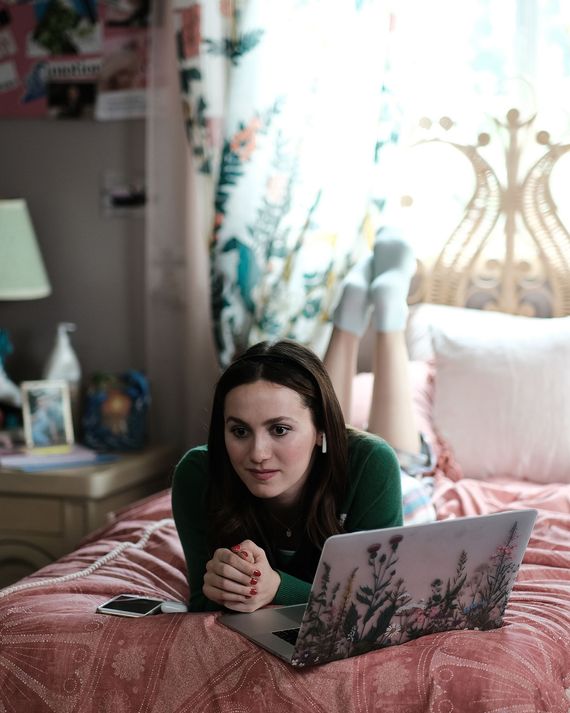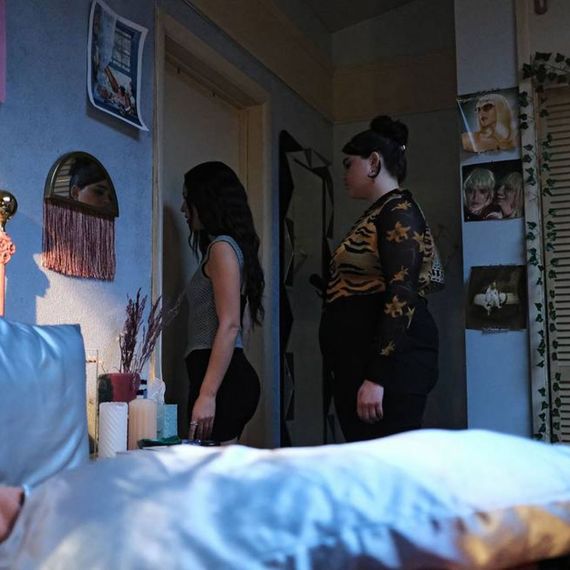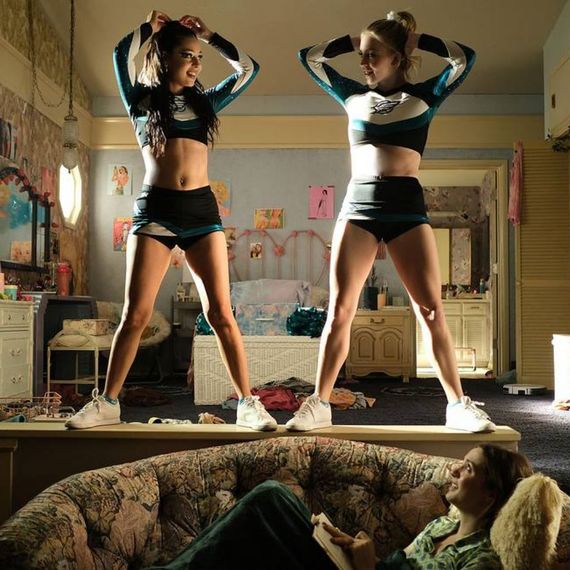 Teen bedrooms in film and television have become a visual shorthand to a character's identity. As they navigate the challenging time in which they're coming into themselves and try on new personas, these interiors let viewers know who these people really are. I've been obsessed with the bedrooms in Euphoria and how the production designers, costume designers, and make-up artists seem to have worked in lockstep. Season one focuses mostly on Rue and Jules's rooms, but season two spends more time in the rooms of more characters — particularly the space Lexi and Cassie share, which actually feels more like an age-appropriate room compared to the rest. Despite their different personalities — Lexi being more demure and Cassie projecting more maturity — their sides of the room look like they belong to the same person, bearing the furnishings of innocence and girlhood: twin beds, pastel walls, and Laura Ashley florals. It's clear that when Cassie leaves this room, done up in the Maddie-esque make-up and clothes to appeal to Nate, there's a stylistic dissonance that so strongly demonstrates the ways that she's abandoning herself.
50 Different Lamps at Head Hi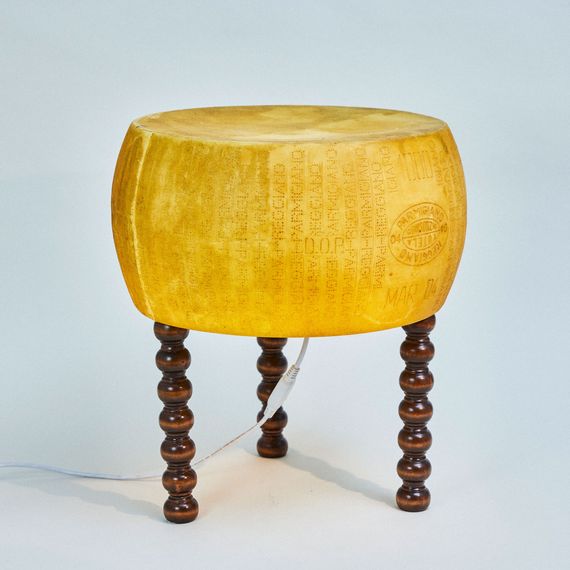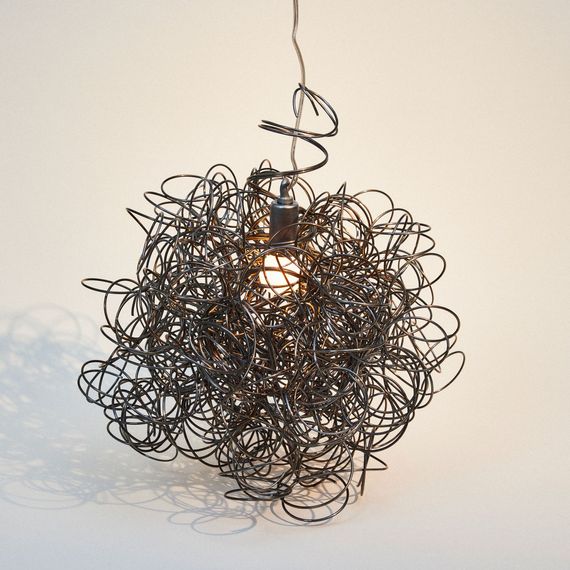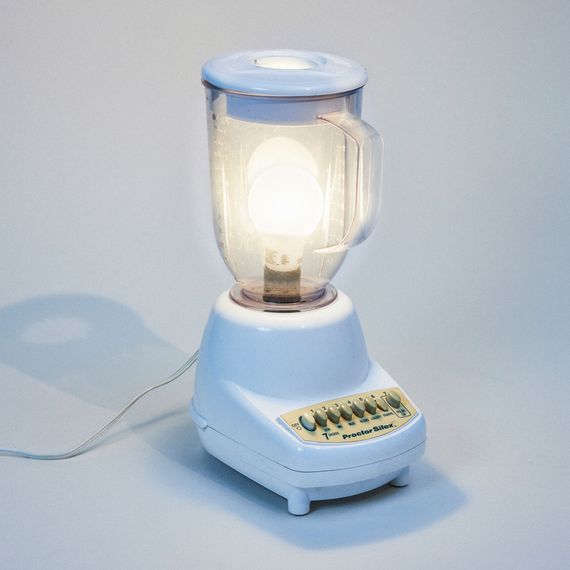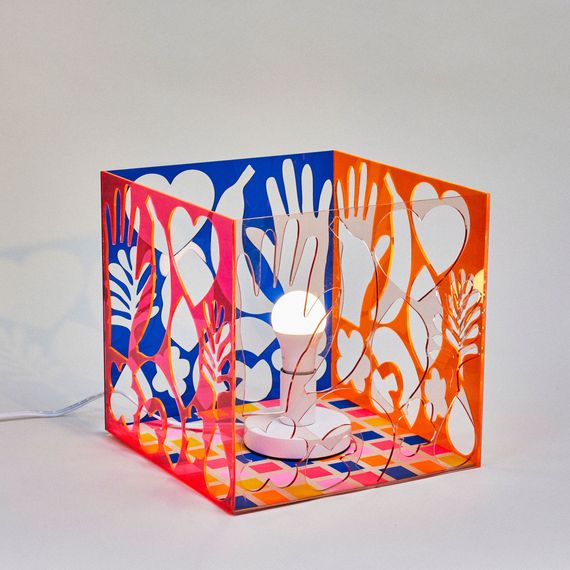 Let's count the ways you could make a lamp: out of a display wheel of cheese, a blender, a hunk of volcanic rock, and a tangle of mattress springs. Head-Hi, a coffee shop and bookstore near the Navy Yard, invited over 50 designers to show off their most clever and out-there lighting ideas for the third installment of its "Lamp Show," which is on view from February 26 to March 26.
Tomás Saraceno's Gravity-Defying Installation at the Shed
Of all the countercultural designs I wish I could experience in person, Ant Farm's enormous inflatable pillows rank at the top. How fun would it be to bounce around one of these things? I might get close to that at Tomás Saraceno's new installation at the Shed. The Argentine architect built a 95-foot-wide sphere, pumped it full of fog, and strung netting right through the center, which you can walk on. Free the Air: How to hear the universe in a spider/web is about replicating what it might be like to be a spider and to impart a sense of collectivity as you feel the movements of everyone else in the show through the "web" he designed. Tickets cost $35, and the installation is open until April 17.