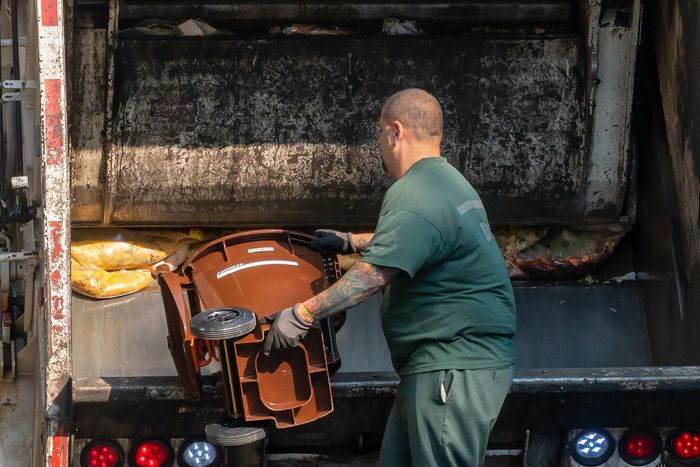 Photo: Richard Levine/Alamy Stock Photo
Eric Adams loves crushing vegetables into a more digestible form but not recycling the leftovers. In his first budget, despite a campaign pledge to do the opposite, the mayor cut the expansion of New York City's curbside composting program. The budget item will save less than 0.02 percent of the coming year's spending. In response, composting advocates like State Senator Brad Hoylman are pushing for a bill to provide universal composting to all residential buildings in the city.
Adams claimed the program was broken and "symbolic." Tell that to the rats, his greatest enemy, who get to keep feasting on our food scraps and growing in strength and resolve. It's their city now!