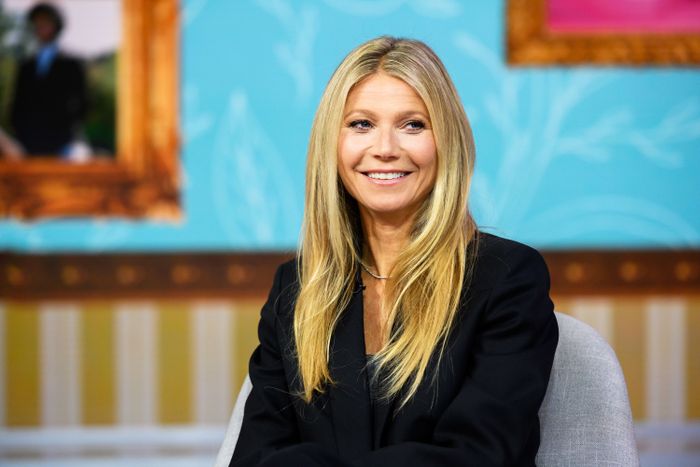 Photo: Nathan Congleton/NBCU Photo Bank/NBCUniversal via Getty Images
There is a lot going on in Architectural Digest's tour of Gwyneth Paltrow's home in Montecito. An Ed Ruscha and a John Baldessari hang in the living room; there's a $65,000 hammock; and a spa bathroom that's the size of a studio apartment offers serious "sunken place" vibes. And hanging over the gray Charles Zana sofa in the living room (custom-made; no price listed) is one of Ruth Asawa's ethereal wire sculptures — or, at least, there seemed to be when the story ran yesterday, according to a photo caption.
It wasn't actually an Asawa. As the story took off on social media, a certain corner of art-and-design Twitter focused on the sculpture, and in a thread that started with a post by critic (and Curbed contributor) Alexandra Lange, it quickly became clear that it's a knockoff. AD caught on, too, and suddenly it wasn't an Asawa any longer: Sometime in the afternoon, the photo was tightly cropped, and every mention of Asawa in the story was scrubbed — including an image-licensing credit from the Artists Rights Society, which handles rights for Asawa's estate. (ARS has yet to respond to a request for comment.) And now, this morning, there's another turn. The wide crop is back, the caption is updated, and a correction has been added to the story: "An earlier version of this story misidentified the creator of the hanging wire sculpture in the living room. It was made by D'Lisa Creager." (Asked for comment, AD pointed toward the correction.)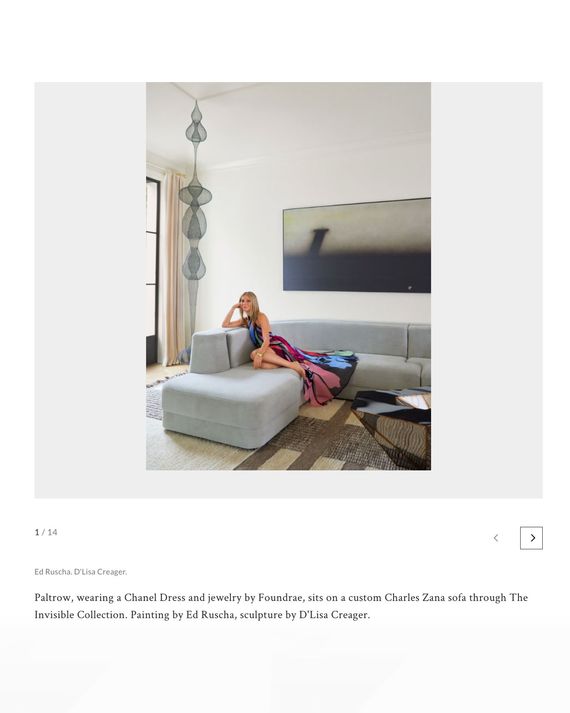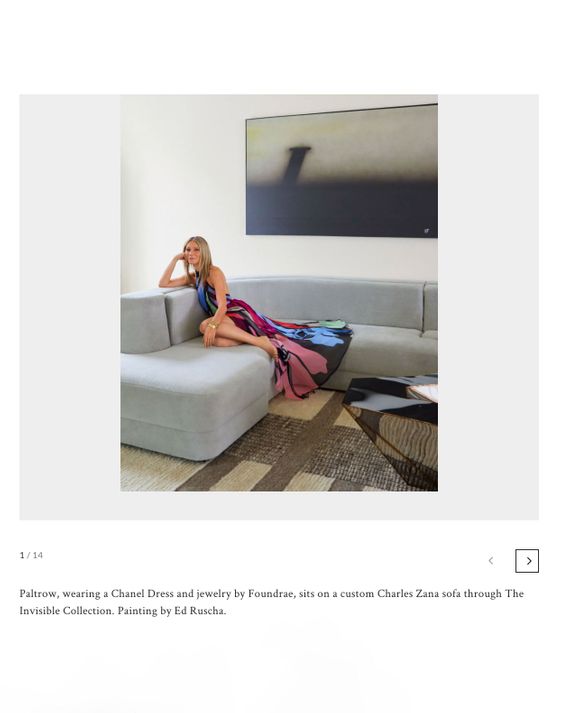 Creager has made something of a cottage industry out of producing Asawa knockoffs. Hers sell for around $10,000 instead of the millions that the real ones command. She is at least frank about this hustle: "​​A lifetime of imagining and creating blossomed into a singular artistic passion 10 years ago when I attended a workshop on wire sculpture," she writes on her website. "The wire looping workshop was taught by Aiko Cuneo, the daughter of Ruth Asawa. I was instantly captivated and inspired by the use of the simple looping technique to produce complex large scale hanging sculptures."
It's not as though Paltrow can't afford blue-chip artists — Baldessaris and Ruschas are not cheap, assuming those are real — but for some reason, she seems drawn to Creager's impressionations of Asawa. There's another hanging in the Goop offices, which AD also shot back in 2017. That story was a "get the look" type of feature, with just about every piece of décor ID'd and priced (with affiliate links, naturally) — that is, except for the wire sculpture hanging from the ceiling in the waiting area.