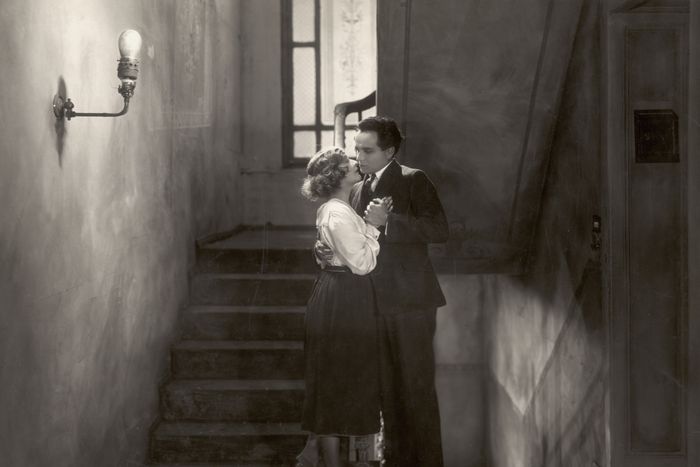 Photo: Hulton Archive/Getty Images
Sure, it was shocking when the news broke earlier this week that CNN president Jeff Zucker was resigning because of a yearslong romantic relationship with Allison Gollust, the network's executive vice-president. But maybe the least expected angle to resurface — given that the affair was apparently an open secret for years at CNN — was that Zucker and Gollust had lived with their (now ex-) spouses and their children in the same apartment building at 32 East 64th Street. They even had units directly atop one another, a setup that was considered unorthodox by everyone except, it seems, Zucker and Gollust. As Katie Couric wrote in her memoir, "Everyone who heard about their cozy arrangement thought it was super strange."
As any divorce lawyer will tell you, it's not uncommon for wealthy husbands, or wives, to keep an apartment — a pied-affaire, as the New York Times once called it — for extramarital liaisons. But the spaces are hardly ever in the same building as the family home. (Convenient maybe, but also, one imagines, really, really fraught? How do you explain running into a neighbor on not your floor? Do you take the elevator and blame a button fumble if you get caught stepping out onto the wrong floor? Or use the fire stairs, where you're unlikely to run into anyone but seem even more out of place if you do?). "The point of having a mistress is not to get caught," said Donna Olshan, the president of Olshan Realty. "You don't put them in the same building, preferably not even in the same Zip Code. That's just nuts."
Zucker claims (semi-plausibly) that the affair hadn't begun yet when Gollust and her husband bought the apartment above Caryn and Jeff Zucker's place in 2009, but it was a convenient setup when they did get together. "They didn't even have to leave their building. It was a perfect cover," one source told the Post. Said another: "Zucker would disappear for hours on end, but Caryn initially had no idea that the woman she was being polite to in the elevator was sleeping with her husband. Everyone in the building knew about it — even the doormen tried to ensure Caryn wasn't in the elevator at the same time as Allison."
Unusual as the arrangement was, it's not the only instance of a mistress and wife living in the same building. Florenz Ziegfeld, the Broadway impresario behind the Ziegfeld Follies, shared a ninth-floor suite of the Ansonia with his wife Anna Held, the greatest of all Ziegfeld stars, and kept a life-size golden statue of her in the foyer. Adulation didn't preclude adultery, however, and he also kept his mistress, another Follies showgirl named Lillian Lorraine, one floor up on ten.
"It is bold. It's very convenient, though," said Michele Kleier, president of Kleier Residential, who added that it does happen, but people are usually neighbors before they start sleeping together, not the other way around. She once sold a Park Avenue apartment to a woman who ended up having an affair with a man she served with on the co-op board; after they moved out together, Kleier got the listing for her apartment and an angry phone call from the man's wife.
Far more common is the mistress apartment, most often paid for by a wealthy, older married man (although women sometimes set their younger lovers up, too). "Usually you don't know until later because he doesn't come to look at the apartment with her," Kleier said. It's only once the financial documents are submitted that you notice, for example, that there's a prominent person guaranteeing the board package and it's not the young woman's father. When the men do come to showings, on the other hand, everyone can spot them immediately. "They're much friendlier than they would be with their wives." Also, she added, "They don't introduce the woman as their wife. Often they don't even introduce themselves."
In the 1920s, West 72nd Street was a popular place for men who lived in big family apartments on the Upper West Side to stash their girlfriends, according to Debby Applegate's recent biography of Polly Adler. A few years later, Tudor City, with its small efficiencies and proximity to Grand Central, became a favorite of midtown executives renting apartments for trysts. In the 1980s, it was Central Park South, known among brokers as "mistress row." But really, the most popular place to keep a girlfriend is close to wherever you spend a lot of time. (Former governor and vice-president Nelson Rockefeller helped his reputed girlfriend, Megan Marshack, buy a co-op at the Regent House, three doors west of his townhouse. That relationship ended dramatically.)
"I've had Soho, Sutton Place, the Upper East Side, West Village, West Side, wherever is convenient to where the husband works or lives or plays," said Bernard Clair, a divorce lawyer who has represented Judith Giuliani and Steven Soderbergh and says these types of apartments come up frequently in the divorce proceedings of wealthy Manhattanites. If there's an apartment, he adds, it will always come out in the divorce because it's an asset. And when it does, the wife or the nonmoneyed spouse gets half its value.
Apartments for clandestine relationships range from basic one-bedroom rentals where no one lives full time (like the one that New York's now-disgraced police commissioner Bernie Kerik rented in Battery Park City for his meetups with editor Judith Regan) to penthouses purchased in the mistress's name. If you happen to be a developer like Harry Macklowe, you can put her up in one of the buildings you own. Newer condos are generally preferred to co-ops since they involve less scrutiny when buying and after move-in. Townhouses are all but unheard of these days (too expensive), but in the past they weren't. In the 1920s, Mayor Jimmy Walker bought his mistress Betty Compton (another Ziegfeld girl) a house at 12 Gay Street in the Village. Josie Mansfield, who eventually became famous after one of her wealthy lovers murdered the other, lived in a four-story brownstone on West 24th Street, around the corner from the office of the Jim Fisk, the wealthy financier who bought it for her. Fisk was said to have gained permission from property owners of the block "to cut a small door through each backyard fence intervening between the office and house of the woman who would cost him his life."
Rudolph Valentino also had a secret entrance for his mistress at the Hotel des Artistes on the Upper West Side. He married Natacha Rambova, a costume designer, before his divorce from his first wife was finalized, a scandal that resulted in a bigamy trial. To smuggle Rambova into his apartment, Valentino cut a 15-inch-wide slit through to the apartment next door, allowing "Rambova, reportedly staying down the block with her aunt, to come and go undetected," according to the Times. (But wasn't the hard part getting into and out of the building? Were there really spies in the hall?)
Low profiles and spectacular real estate don't usually go together, though, and the mistress with the best New York turf was probably Marion Davies, whose affair with William Randolph Hearst was said to be the worst kept secret in Hollywood. (You know it from the fictionalized version in Citizen Kane.) Hearst not only bought Davies a 25-room mansion on Riverside Drive with a fountain in the sitting room; he also built two hotels partly for her (the Warwick New York and the Ritz Tower) and gave her the run of his massive penthouse at 91 Central Park West. The building was a rental until the 1960s, so Davies's name wouldn't have been on the deed, but, according to the Times, her initials were still carved into the woodwork when the apartment sold a few years back.