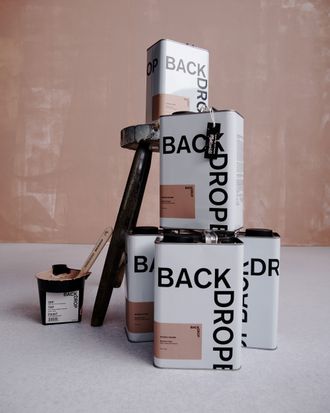 Photo: Courtesy of Madewell
Congratulations! You've decided to abandon the oppressive blandness of the off-white paint the landlord chose for your apartment. All that's left to do is find a new hue that will express your personality, go with all of your stuff, look flattering, be fashionable (but not so trendy that you'll hate it before your lease expires), be simple to test on your walls, and actually dry evenly. Not so hard, right?
This sort of decision fatigue has fueled direct-to-consumer home brands like paint start-up Backdrop, which offers highly limited palettes of colors packaged in appealing branding so customers trust they're picking the right color. Now Backdrop's trying to build on that trust by collaborating with Madewell — a brand that tries to quell the anxiety of shopping by marketing super-basic items as the "perfect" blue jeans or "effortless" boxy knit sweaters. The brands have introduced a new paint color described as a "warm, modern taupe" named Studio Hours. Madewell describes the pinkish, grayish, brownish hue — sort of like a muddy Millennial Pink — as something "that will look just as good on you as on your walls." The denim brand also released overalls, a T-shirt, jackets, a tote bag, a bucket hat, socks, shoes, and a canvas drop cloth in the color.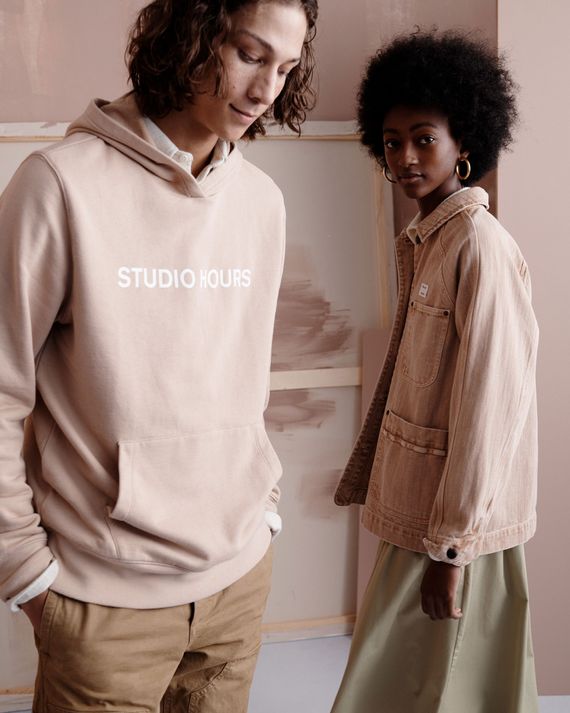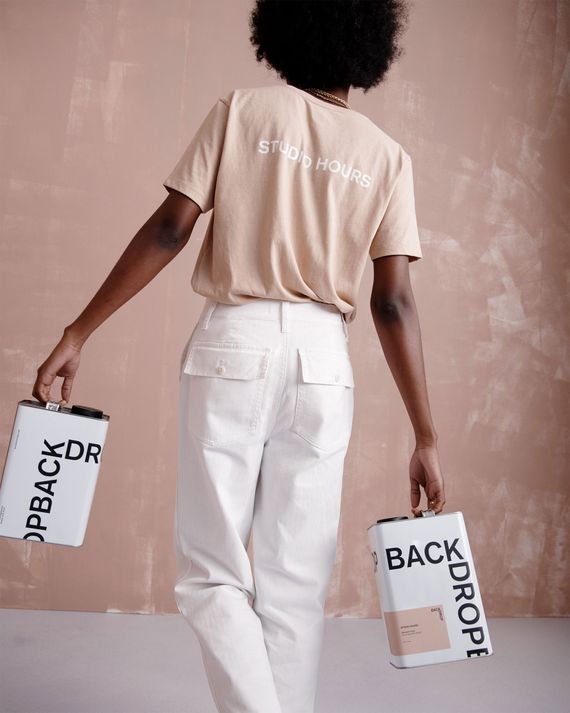 Paint brands have always looked to fashion to influence what colors they promote. And fashion companies know how powerful color is to brand recognition, hence Tiffany Blue, Schiaparelli Pink, and Louboutin Red. But while those hues are evocative — so much so that if another brand uses them, they might get sued — Madewell has chosen beige as its signature. A default color. The color of noncommitment. Much like the rest of the brand's palette of muted greens, browns, and watered-down blues, this hue is another extension of its innocuous, noncommittal clothing. The capsule collection from Madewell and Backdrop is what you get when you combine a handful of trends from the past ten years: minimalism, matchy monochromatic outfits, and algorithmically optimized interiors. Fashion, art, and interior design are converging into overly curated lifestyle brands so aspirational TikTok and Instagram influencers can perfectly match their salad bowls to their sofa and loungewear. For F. Schumacher & Co., the 133-year-old wall-coverings and textile brand that bought Backdrop last year, it's part of a strategy to reach younger consumers — the millennials who are "going to become the biggest home-buying cohort over the next five years," as the company's CEO told Business of Home. Today's Madewell shoppers might be tomorrow's home-paint buyers, and Backdrop wants to help them live their fullest, beige-iest lives with confidence.