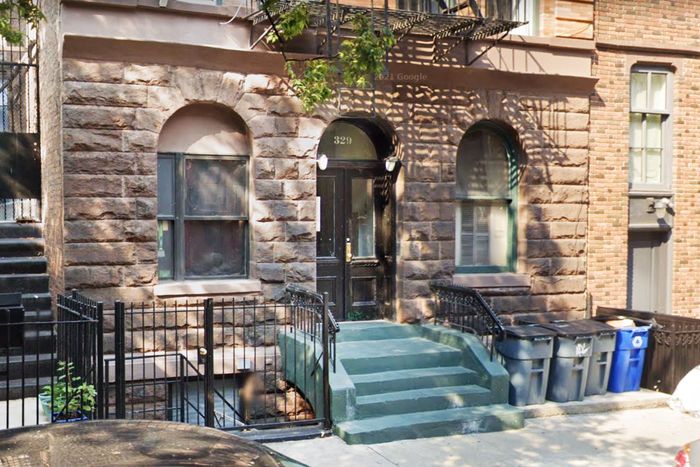 An East Village apartment building formerly owned by Raphael Toledano.
Photo: Google Maps
There was a bathtub-size hole in a tenant's bedroom ceiling in one building. Toxic lead dust coated the halls and stairways at another. After a gut renovation at a third building, one woman discovered she had lead and arsenic in her blood. There are bad New York City apartments, and then there's renting from Raphael Toledano, who was arguably the most infamous East Village landlord of the last decade. In 2019, after years of tenant organizing and a lengthy criminal investigation by the state attorney general's office, Toledano agreed to a deal that required him to pay $3 million to his former tenants and put a court-appointed monitor in charge of making sure he kept things legal. But that wasn't the end of the saga: Toledano flagrantly violated the agreement and is now being outright banned from the real-estate industry for the next five years.
Not only did Toledano refuse to work with the monitor, he also diverted cash from a $100,000 reserve fund created as part of the agreement and has failed to pay some of his fines. And the conditions at his buildings have continued to deteriorate. All of which led Attorney General Letitia James to secure a court order that blocks Toledano from engaging in New York real estate until 2027. It seems the last time this happened was in 2011, when developer Yair Levy was hit with a permanent ban after he defrauded tenants and buyers by raiding the reserve fund of a Financial District condo building. Levy was ordered to pay $7.4 million in restitution on top of $360,000 in civil penalties for the fraud.
So how can you ban someone from an entire industry? For starters, Toledano will have to sell what's left of his holdings, which are now just two buildings: a 13-unit red-brick townhouse in Carroll Gardens and a 28-unit apartment building in East Flatbush. (Madison Realty Capital acquired his portfolio of 15 East Village buildings last year for $153 million.) James's office will have to approve the deals, which must be completed within the next six months. Toledano must also "dissolve any business entities under their control," and he can't simply have someone buy or sell any new buildings on his behalf. In order to prove that he's not still somehow collecting rent, he will have to provide copies of his income tax statements to the attorney general's office for the next five years.
It's not a sure thing that Toledano will be allowed to return to New York real estate after 2027. He'll only be able to petition the court to lift or modify the injunction. And violating this court order would come with hefty consequences, including a $7 million penalty and zero chance of ever being able to reenter New York real estate.