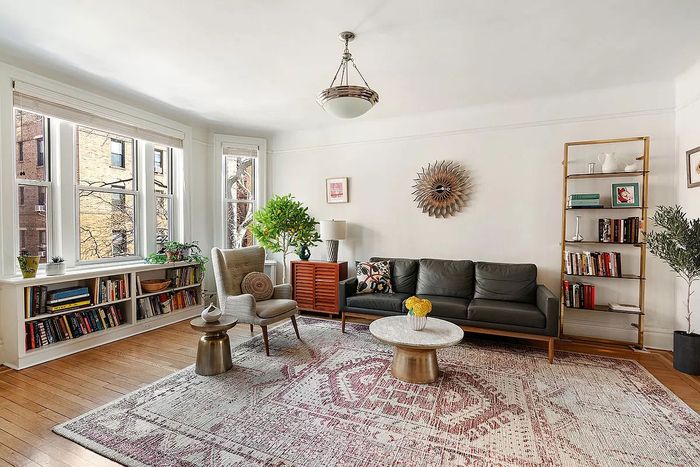 Photo: Allyson Lubow Photography
For under a million dollars, one can find all sorts of housing configurations: park-and-subway-adjacent studios, one-bedrooms hidden in carriage houses or former shoe factories, and even the occasional true two-bedroom. With apartment prices rising again and inventory continuing to tighten up, we're combing the market for particularly spacious, nicely renovated, or otherwise worth-a-look apartments at various six-digit price points. This week: a Park Slope studio with a wood-burning fireplace, a 1,200-square-foot Jackson Heights three-bedroom, and more. 
A Park Slope Brownstone Studio for $399,000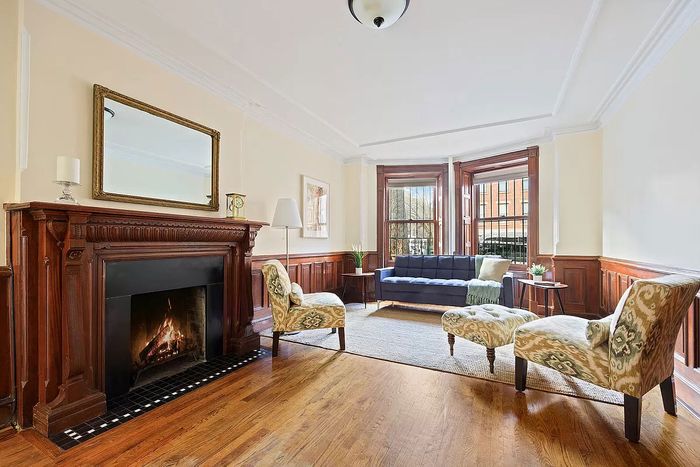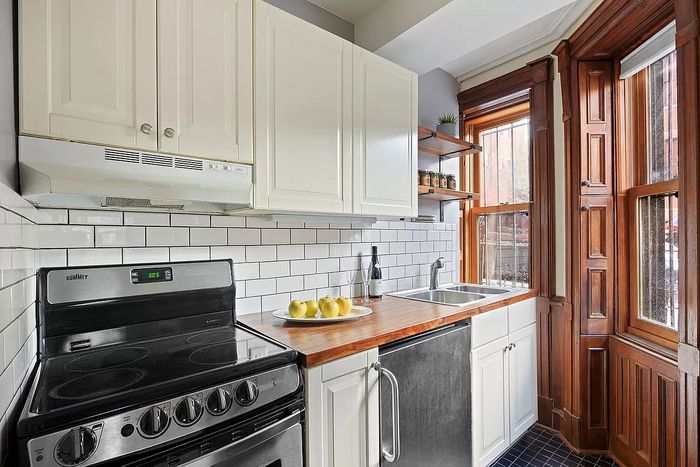 19 Seventh Avenue Apt. BF — Although this garden-level studio faces an intersection (Seventh Avenue and Sterling Place), its corner location also means it gets an unusual amount of light for a ground-floor unit. In fact, the apartment has bay windows on both street-facing sides — one in the living room and another split between the kitchen and bathroom. Last sold over ten years ago, the apartment is also loaded with fantastic original details, like a wood-burning fireplace, crown moldings, wainscoting, and window shutters. The kitchen is a bit more updated, with subway tile and a stainless steel dishwasher.
A Gramercy Park One-Bedroom for $650,000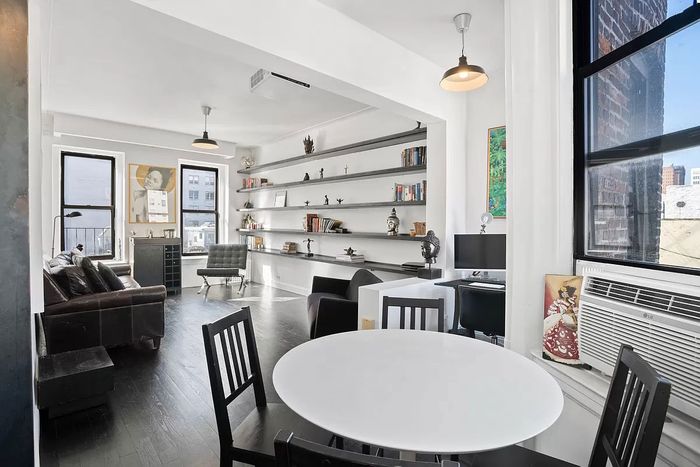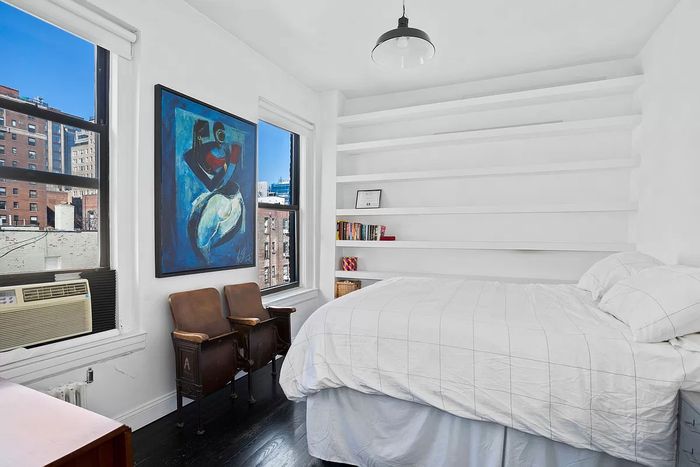 317 East 18th Street Apt. 6A — On the market for the first time in almost 15 years, this one-bedroom sits on the top floor of a prewar elevator co-op surrounded by townhouses. The apartment is especially bright with ten-foot ceilings and seven windows. Two of those seven are in the middle of the apartment and are put to good use: one for a dining area next to the small but renovated kitchen and another for a home-office nook. The apartment has dark-stained hardwood floors throughout, plus an entire wall of built-in shelves in both the living room and bedroom. Another custom touch: two stainless steel doors, one to conceal the kitchen and another (sliding) one to enclose the bathroom.
A Sprawling Jackson Heights 3-Bedroom for $810,000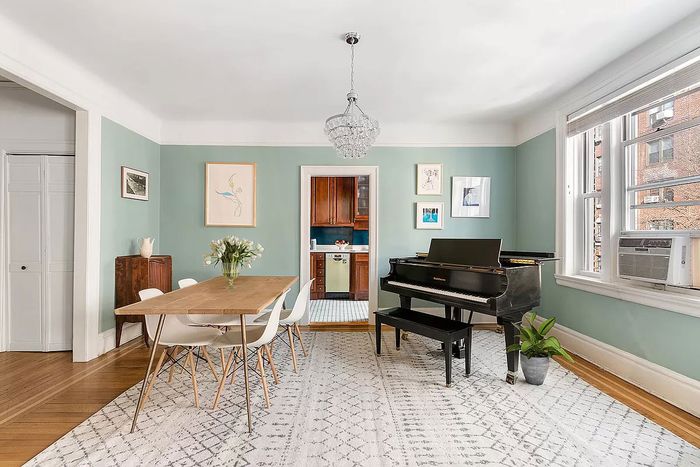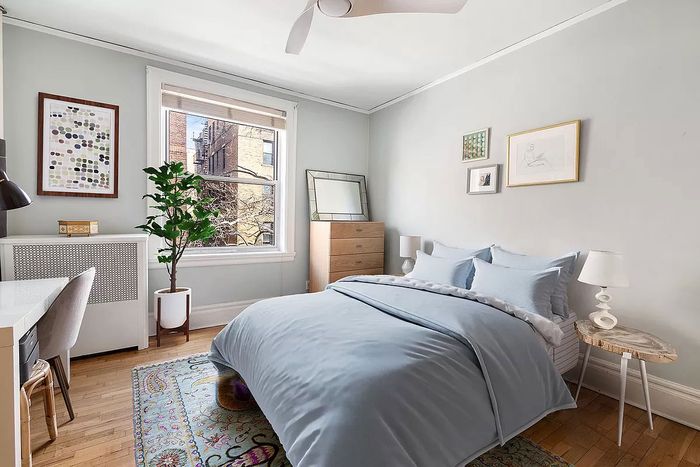 35-56 79th Street Apt. 32 — This 1,200-square foot three-bedroom is one of the largest units at the Hampton Court garden apartment complex. There's a large bay window in the nearly 19-foot-long living room, which flows nicely into an also large dining room. The dining room then opens to the kitchen, which has a ton of storage including a double-door pantry and some built-in shelving under the window. The windowed bathroom is newly renovated and comes with black sink and shower fixtures and Edison bulb vanity lights.
A Clinton Hill Two-Bedroom for $935,000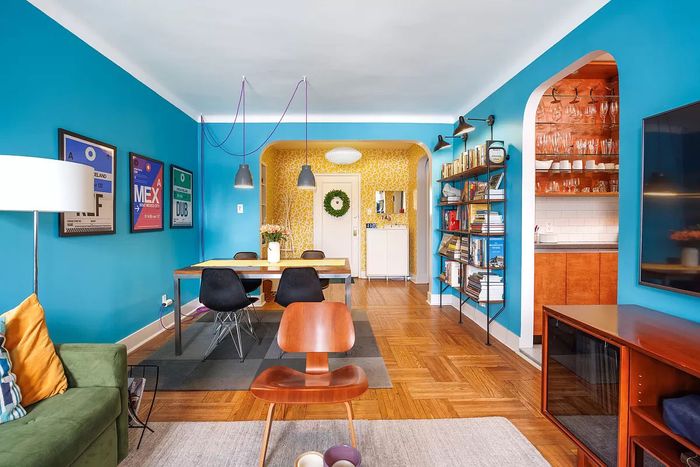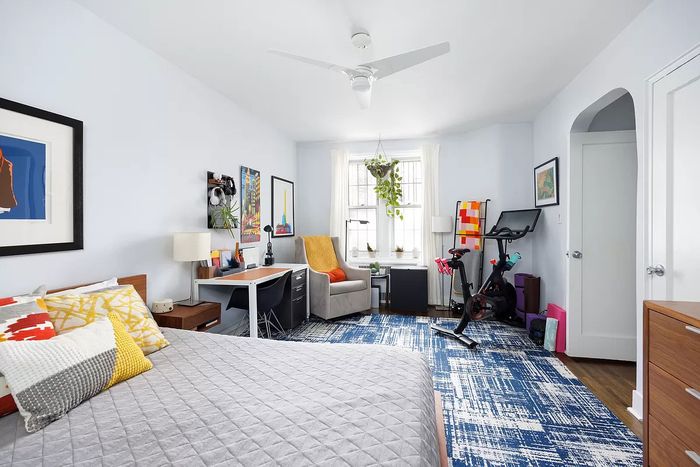 360 Clinton Avenue Apt. 1K — Two-bedrooms for sale under a million in Clinton Hill tend to be found in high-rise multi-building complexes like the Clinton Hill Co-Ops and Willoughby Walk Cooperative Apartments. So this first-floor unit in a six-story prewar co-op (with two landscaped courtyards) is a slightly quainter alternative. Inside, the two bedrooms are on opposite ends of the apartment, the larger of which sits off a hallway with three closets. There are lots of open glass shelving (in addition to plenty of enclosed storage) in the windowed galley kitchen and a dual-flush toilet in the updated bathroom. If you can look past the shocking blue paint in the living room, you'll notice there are three lovely arched doorways and a built-in recessed bookshelf in the large foyer.