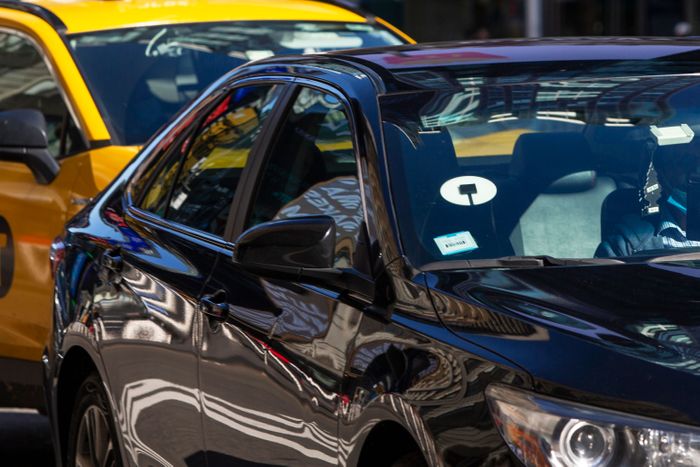 Photo: Eduardo MunozAlvarez/VIEW press/Corbis via Getty Images
A new survey from Uber claims New York City has the rudest passengers in the country, with the lowest average ratings given by drivers. Our good city is followed by the horrible cities of Seattle, D.C., and Boston (which, let's be honest, should be at the top of the list). Passengers in the Midwest and the Sun Belt are allegedly the nicest, with San Antonio getting the highest ranking.
The ratings are based on how passengers treat their drivers, including how they speak to them, whether they trash the cars, and how timely they are. I have no doubt that passengers in New York are extremely rude and deserve to be publicly shamed, but the company's survey fails to mention that the actual worst offender in driver treatment is Uber itself. Was Uber not an option named in the survey? Seems like it should be.