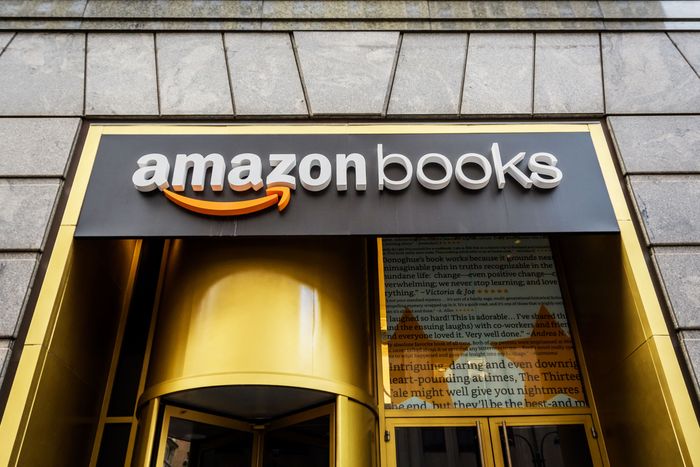 Nope.
Photo: Erik McGregor/LightRocket via Getty Images
It was a strange experiment to begin with: Amazon, which had gloried in the elimination of the balky traditions and expense of brick-and-mortar bookstores, decided to open its own brick-and-mortar bookstores. (The Seattle Times, Amazon's hometown paper, noted the inherent irony.) At the time the company seemed confident that this, too, was something they could best the competition at, another opportunity to nudge Barnes & Noble into its grave (although, amazingly, Barnes & Noble isn't quite dead yet). Seven years after Amazon opened its first location, in Seattle, Reuters reports that the company is shuttering all of its book and 4-Star stores, the latter a weird grab bag of well-reviewed toys and household products arranged with all the logic of an Amazon warehouse. (That is to say, algorithmically.)
The bookstores aimed to bring the online experience of shopping for books at Amazon to a physical store. This translated to stocking shops with books that had high online ratings, displayed with reviews from the Amazon website. "These are fantastic books! Most have been rated 4 stars or above, and many are award-winners," Amazon Books vice-president Jennifer Cast said when the first one opened. But would the stores offer what the brick-and-mortars they'd put out of business had? "The instant gratification of owning an item the second it was purchased, as well as the personal touch of a knowledgeable sales clerk," in the words of the Seattle Times.
Sort of. The stores did offer instant gratification — although so does Amazon same-day delivery, pretty nearly — and little else. Both book and housewares stores were panned: "Spending time browsing here was among my most dismal shopping experiences in recent memory: joyless, arbitrary, spiritually empty. And that was before a 20-something guy bounded into the store and started screaming: 'Alexa! Alexa! Alexa!'" read a New York Times review of the 4-Star store in Soho. "Antiseptic and bewildering," said The New Republic, which pointed out that readers generally didn't care if books were on a lot of other people's wish lists, had 4.8 versus 4.7 stars or were "hot on Amazon." Many people noted that the bookstore's selection was incredibly sparse, much more so than a normal bookstore, in part because the books were all displayed facing out to attract maximal attention and showcase their data points. The New Yorker called the Columbus Circle store "reminiscent of an airport bookshop: big enough to be enticing from the outside but extremely limited once you're inside." Even the Amazon signage — sort of cute or at least innocuous on a box delivered to your doorstep — was off-putting when blown up and glowing on a storefront.
In the end, they were not especially successful. Three percent of Amazon's $137 billion in sales last quarter came from its physical stores, most of that from Whole Foods Market. "The company's innovations were not enough to counter the march toward online shopping that Amazon itself had set off," Reuters noted. The company is also closing the few pop-up locations that still exist and plans to "focus more" on its Whole Foods, Amazon Fresh, Amazon Go convenience stores, and its Just Walk Out technology, which allows customers to shop without checking out. Fortunately for those who enjoy reading devastating reviews, the company is continuing one of its ridiculous brick-and-mortar concepts: Amazon Style, a tech-enabled fashion-shopping experience that is expected to open later this year in a Los Angeles suburb.