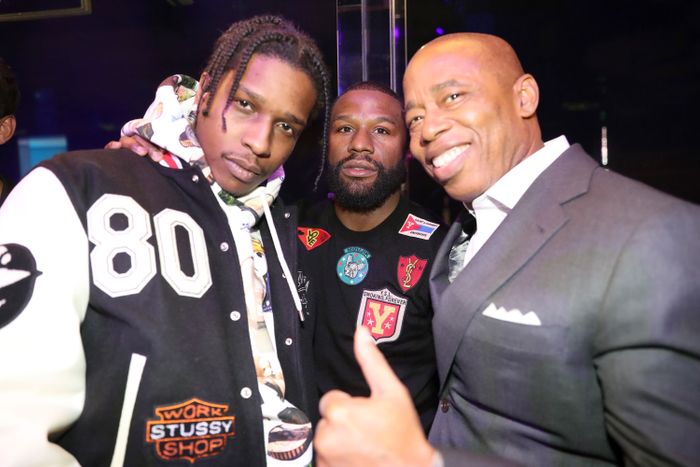 Photo: Johnny Nunez/WireImage
"Get your butts back to New York City because New York City is where you want to be!" Eric Adams said Monday night. The "where" he was referring to specifically was Midtown (somehow it's always Midtown), at One Vanderbilt, at a promotional event for a credit card targeted at renters.
Adams (and his butt) attended the party with the kinds of celebrities who will show up to a party for a credit card targeted at renters: Dr. Oz, Floyd Mayweather, Cara Delevingne, KAWS, and Wells Fargo credit-card partner Bilt Rewards (the ghosts of the fake accounts Wells Fargo created for clients between the years 2002 and 2016 hovered nearby). A$AP Rocky and Wyclef Jean performed. Delevingne danced, while Adams stood, smiled, and flashed the occasional thumbs-up.
Rents continue to skyrocket. But relief is in sight: Now you can earn points back for paying rent on your Wells Fargo–Bilt credit card while you (and your butt) are where you want to be (in Midtown, with Eric Adams).