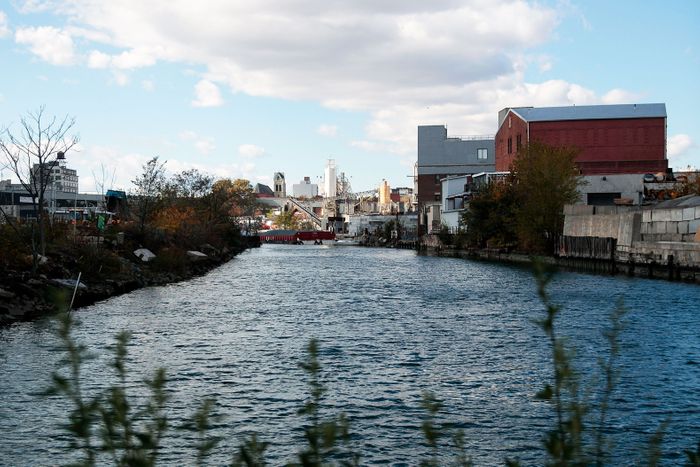 Photo: Drew Angerer/Getty Images
You might have heard about the big boats that are stuck (again), but what about the little boats that keep being eaten by the Gowanus Canal? On Sunday, amNY reported that another small boat sank into the canal. Its little face is frowning as it slowly descends into the sludge — a noxious mix of chemicals, oil, sewage, among other things — that is locally known as "black mayonnaise."
A group of firefighters responded to the event, though it looked mostly like a bunch of guys leaning on the fence, chatting about the boat's imminent demise.
The boat seems to have been in the canal since December, bobbing joylessly in front of the Whole Foods.
At least two other boats have sunk during the EPA's multimillion-dollar Superfund cleanup of the notoriously toxic canal. Both of those ill-fated vessels were there to help with the cleanup: One was a tugboat named Barbara Ann (take my hand!), and the other was a barge filled with 850 tons of sludge it was supposed to remove before sinking in the bay. Those boats were resurfaced. (The fate of the most recently sunk boat remains to be seen — amNY reported that it was unclear whether the boat had been removed or was consumed by the canal.)
The boat, now (probably) gone in the canal's watery depths, is almost certainly the least gross thing down there. Rest easy, small boat.