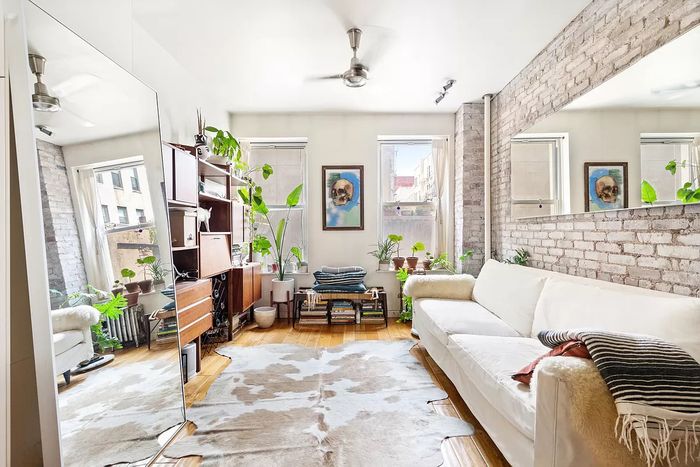 Photo: Melanie Greene/GreenehouseNYC
For under a million dollars, one can find all sorts of housing configurations: park-and-subway-adjacent studios, one-bedrooms hidden in carriage houses or former shoe factories, and even the occasional true two-bedroom. With apartment prices rising again and inventory continuing to tighten up, we're combing the market for particularly spacious, nicely renovated, or otherwise worth-a-look apartments at various six-digit price points. This week: a Gramercy Park studio with huge casement windows, a corner one-bedroom at the Ansonia, and more.
An Updated Gramercy Park Studio for $565,000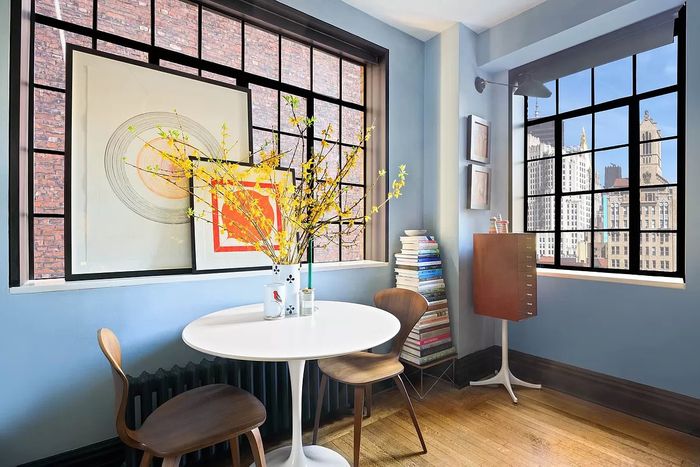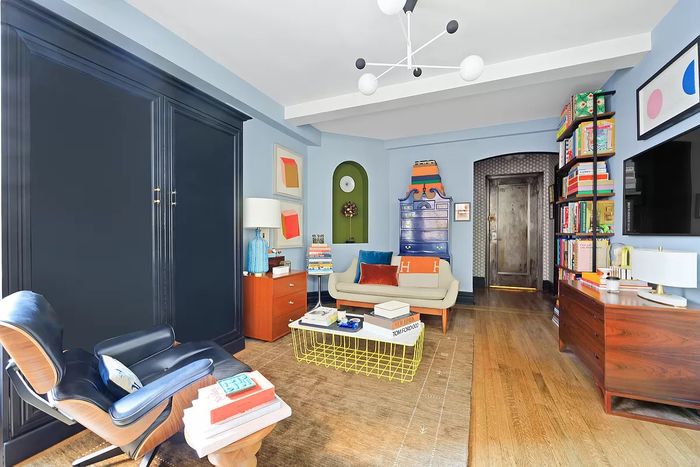 81 Irving Pl., Apt. 9A — There's no other studio on the market right now like this one in Gramercy Park: The corner apartment has two walls of large casement windows and tons of tasteful updates since it was last sold in the early days of the pandemic. The windowed (and dishwasher-equipped) kitchen now has butcher-block counters, geometric tiled floors, and metal open shelving, and the bathroom has an abundance of subway tile and a gridded glass shower wall. There is also plenty of new custom lighting (like a black-and-white chandelier from Crate & Barrel and kitchen sconces from Schoolhouse Electric) and wallpaper (the bathroom, for instance, is covered in little whales).
An East Village One-Bedroom With a Big Kitchen for $599,000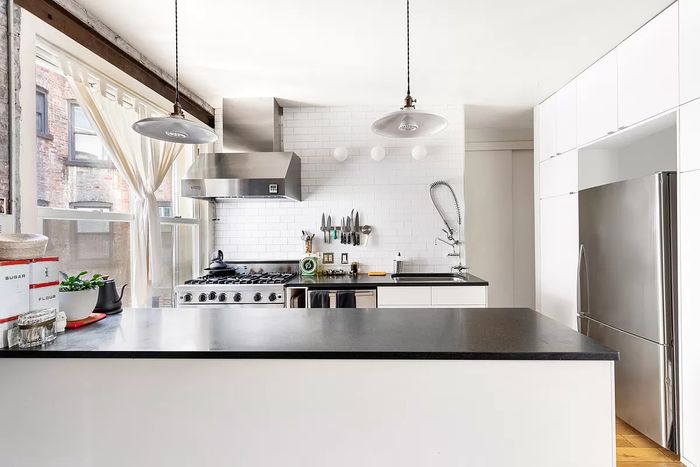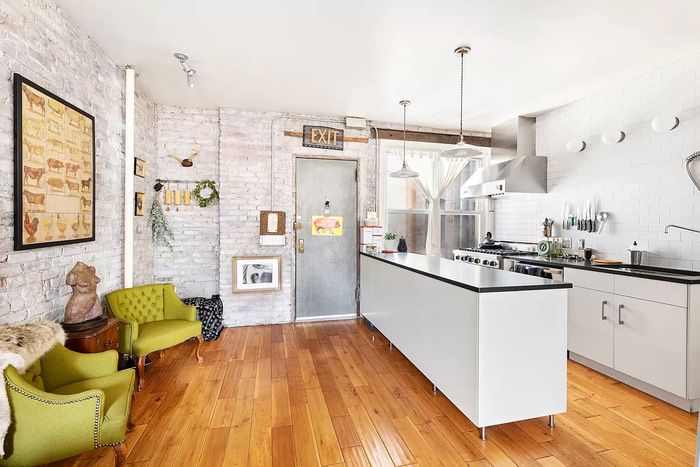 149 Ave. C, Apt. 3 — The main appeal of this renovated one-bedroom on Avenue C is the huge open kitchen, which is hardly ever seen in apartments in this area at this price. The space measures over 13 feet wide and has a large window (which is opposite the two living-room windows, so there will be some cross ventilation), a Viking range and hood, a Bosch dishwasher, black granite counters, and a sink garbage disposal. There's exposed brick in every room and a ton of subway tile in the windowed bathroom. The building is across the street from an almost blockwide community garden (which has a pond with turtles).
A Chelsea Prewar One-Bedroom for $650,000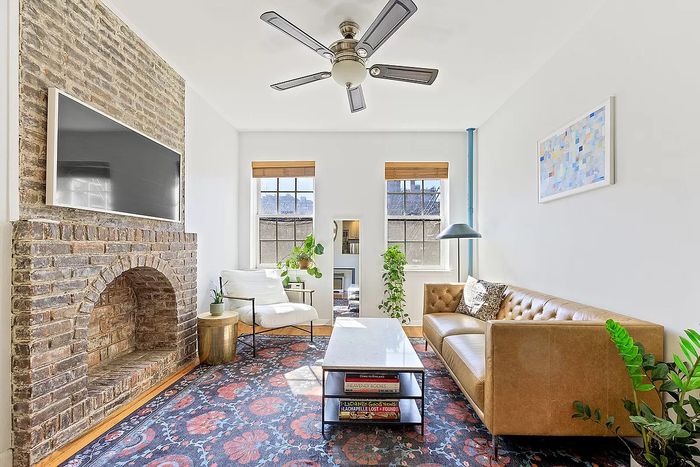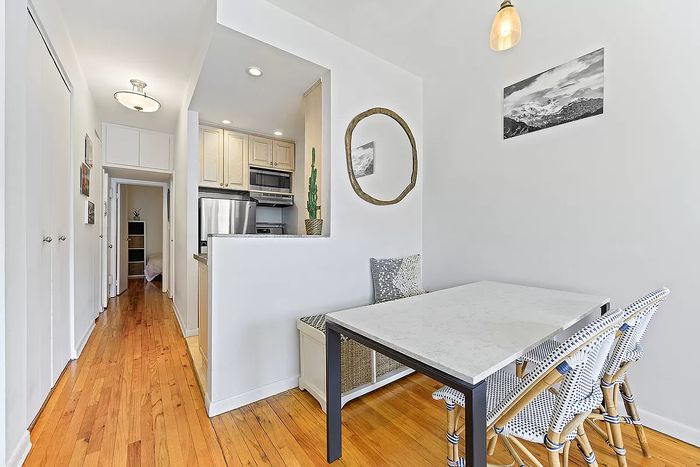 335 W. 21st St., Apt. 2FE — This second-floor co-op unit is one of the lowest-priced one-bedrooms for sale in Chelsea right now, asking only a grand more than it did when it last sold in early 2019. The living room, which gets quite sunny with two south-facing gridded windows and high ceilings, has an arched-brick decorative fireplace and enough space for a dining table. The windowed kitchen is small but updated with new stainless-steel appliances (including a Miele dishwasher) and recessed lights. The apartment also has access to a fully landscaped roof deck furnished with plenty of seating, planters, and a pergola.
A Gut-Renovated Corner Condo at the Upper West Side's Ansonia for $995,000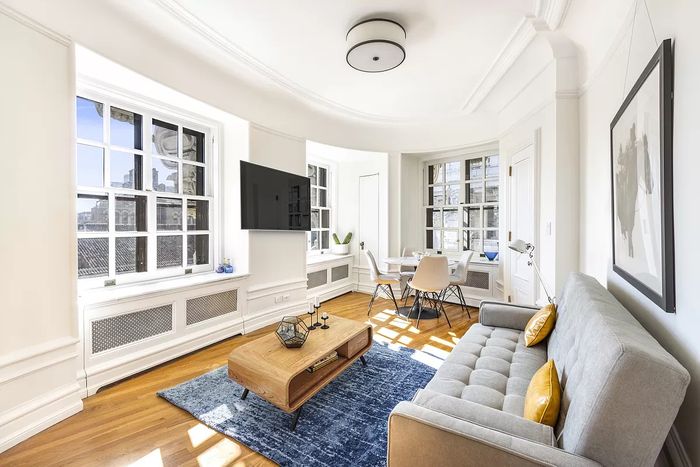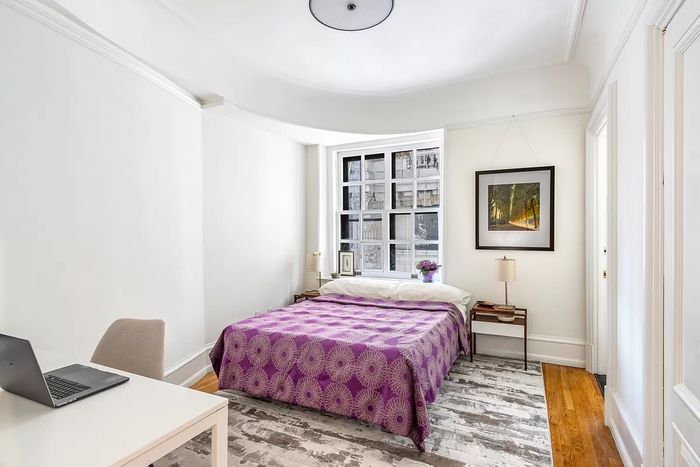 2109 Broadway, Apt. 12104 — Unlike other recent one-bedroom sales at the Ansonia, this 12th-floor unit has been completely overhauled. Luckily, the reno retained the beautiful original curved walls and moldings in the corner living room, which has three large windows (which give you a close peek at the building's Beaux Arts façade). There's an all-new kitchen (with Bosch appliances and blue-gray cabinets) and a bathroom (which has a walk-in glass shower with multiple — multiple! — showerheads). There are also four closets including a walk-in and a washer-dryer.