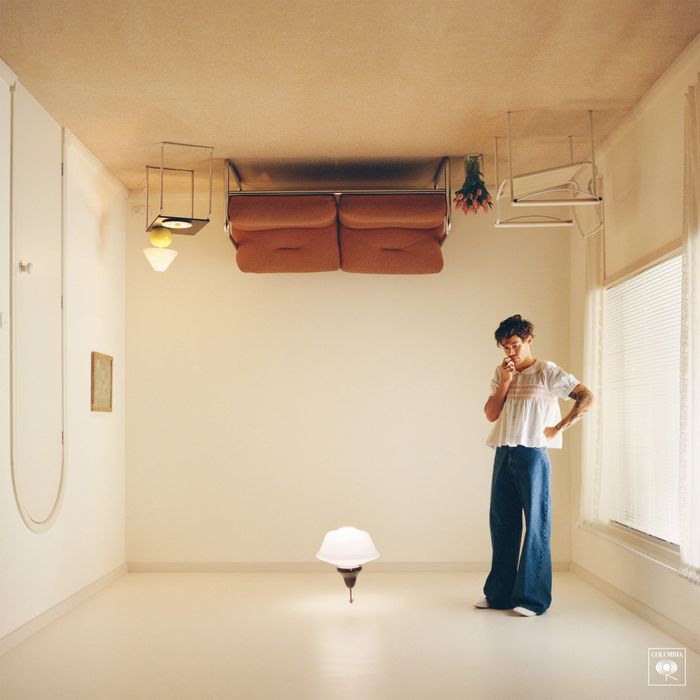 The cover art for
Harry's House.
It is his third album and will arrive in May.
Photo: Columbia/Erskine
This week, Harry Styles announced his new album, Harry's House. The cover art stars him standing in an upside-down house. Prominently featured on the floor (that is the ceiling) is a burnt-orange couch. It is, if I may, a beautiful couch. It's similar to these Milo Baughman and Bauhaus couches that my colleague Diana dug up, but it is not quite these couches.
So I reached out to Harry's publicist to ask where Harry's couch is from. "Thanks for reaching out unfortunately I do not have this info available to share," his publicist wrote back. In the spirit of hope, I asked him to clarify whether he just did not have this info or whether Styles's team wouldn't share it. He emailed: "It's not something that they will disclose unfortunately."
Hmmm. If you have any info about Harry's mysterious couch, please let me know.