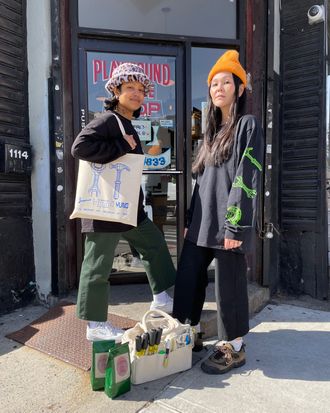 Kelly Wright (right) founded the online and pop-up hardware store Yuns to make it easier to find good-quality tools. From March 25-26, Yuns will have a pop-up at Playground Coffee.
Photo: Jaylen Strong
When Kelly Wright was growing up in rural South Carolina, there was no TaskRabbit or handyman to call when something needed repairs; everything was DIY. "It was a: 'Kelly, Grandpa's fence post fell down. Go grab your stuff. We have to help him fix it!' kind of thing," Wright says. Her family often dropped by her hometown's hardware store, Martha's, where she was able to learn how to repair things and explore the many tools that could get the job done. Before she left for New York, her dad gave her a toolbox filled with drill bits, Allen wrenches, around 400 nails and screws, and a hammer, among other things. "He told me, 'Here's your toolbox, this is what you'll need to get started. Just use this and you'll figure it out yourself,'" she says.
Once she got settled in the city, Wright noticed that few of her friends had the same confidence or basic equipment to fix things. Simple repairs or home-improvement projects were daunting since they didn't know where to start and there wasn't a place like Martha's to help guide them, since so many good local hardware stores have closed as a result of Amazon and big box retail. After scouring tool forums and message boards to source inventory, Wright opened Yuns, an online and pop-up hardware store, in May 2021. It's stocked only with products she's personally vetted: a Japanese tape measure that fits in your pocket, the gold-standard of hammers, and a really good pair of affordable gripper gloves. While there are some vintage items — like a Rolykit toolbox — the shop isn't stocked with especially precious things. "These tools are well made, can stand the test of time, and can really get any job done," Wright says.
So far, Wright has taken Yuns to the design shops Lichen and This Corner, in Philly. And from March 25 to 26 it will be at Playground Coffee. Of course, an online shop and pop-up aren't as convenient as going down the block for a box of nails — and the millennial DTC branding seems oriented to a certain customer — but at least you aren't traveling down a 3 a.m. rabbit hole on Reddit to figure out which hammer to buy.
Wright opened her own toolbox up to share some of her favorite and most essential items.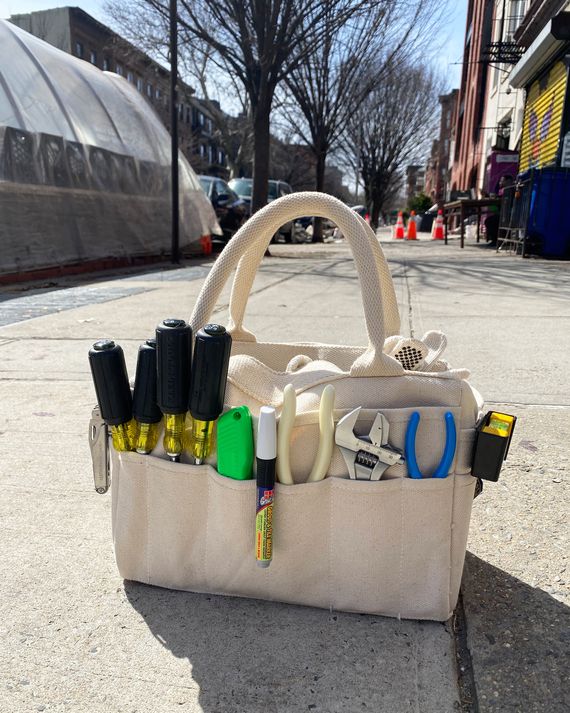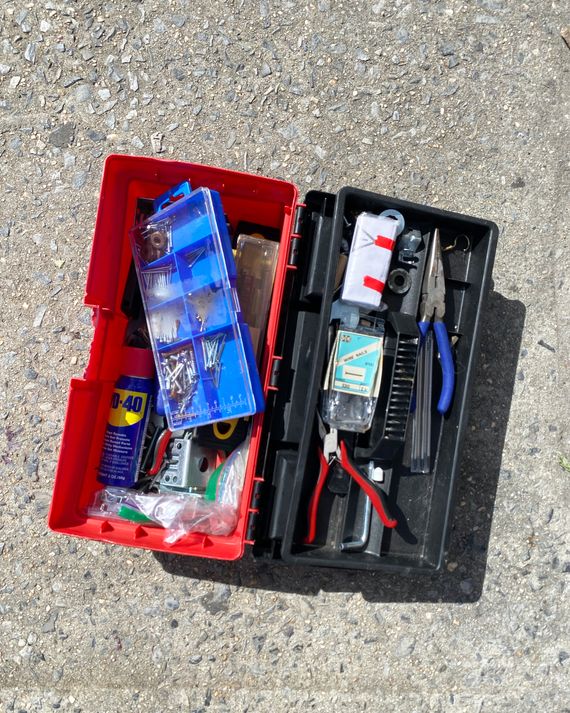 "I carry most of my tools in the canvas tool tote that I sell in the shop, which will be restocked in May. It's super sturdy, has lots of pockets for tools, and is also really cute. A lot of customers tell me they use them as the bag they go picnicking with. And then I have the toolbox that my dad gave me. It's made out of janky plastic, but I love it. I keep screws, nails, and all the Ikea bits I've accumulated over the years in there."
"The first thing I wanted to carry in the shop is this 16-oz., straight-claw Estwing hammer. It's the gold standard of hammers. The Maybach of hammers, so to speak. What I love about it is how it's multi-use. Straight-claw versus curved-claw hammers will give you so many more uses. Yes you can hammer and the weight is sturdy, but you can use the back of it to split wood when you're camping, to dig small holes when you're gardening. It's the best."
"There's a lot of debate over the best cordless drill. I've had my DeWalt 20-volt Max cordless drill for years. It's compact and lightweight so I can fit it into tiny spaces. The LED light is great for when you're drilling in a dark space. I don't need a hardcore drill for most of the things I do around my apartment, but this one is powerful enough for when I need to build a garden box. A lot of times, people will make the mistake of going cheap and buying a drill with a cord. Buy battery-powered even if it costs you more, even if you have to buy extra batteries. In the long run it's worth it so you're not literally hamstrung by a cord."
"I have a Stanley utility knife that I probably use everyday for something, whether it's tearing down boxes or opening things from the grocery store."
"The Stabila pocket spirit level is small and great for doing quick checks on shelving or hanging art. It's also magnetic on two sides. If you're working on metal surfaces it sticks. A lot of people have sent me photos of how they use them as fridge magnets too. It's kind of cool that they're out on display."
"I love hilarious mom-and-pop inventions, like the Caulking Finger. It's literally a stick with a rubber finger on the end of it. There's no better way to press down caulk than with your finger, but you often rub your skin raw doing it. This fake finger works just as well."
"My grout pen — a marker you use on grout — is amazing. My husband and I are obviously not gonna invest in re-grouting the tile in our apartment, which he's lived in for seven years. I touch it up with this marker because it makes it look beautiful and fresh. I have it in white and gray and it also comes in other colors."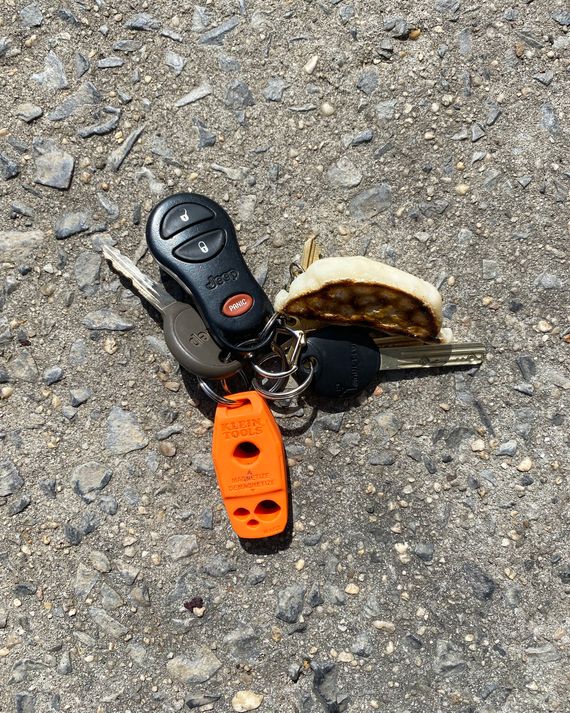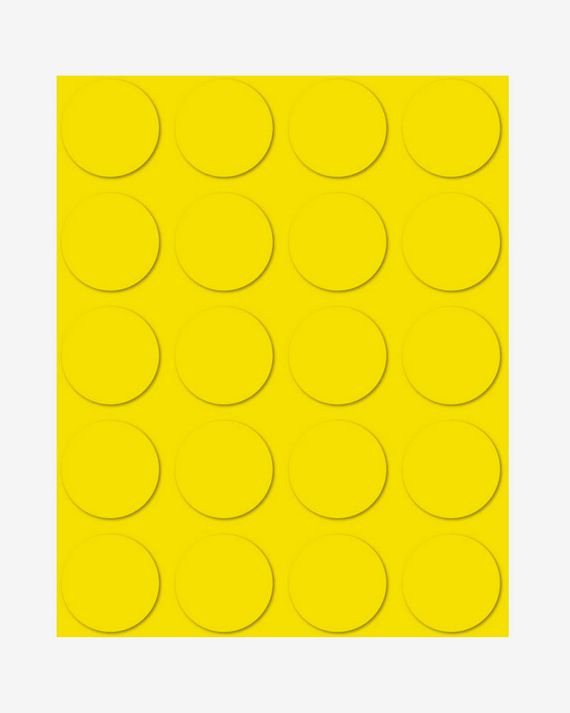 "I keep a stack of what look like colorful kindergarten magnets in my toolbox. I use them to hold screws, nuts, and bolts in place when I need to use them so they're not all flailing around on a dish or the floor. It's a really helpful thing. I also have a magnetizer keychain. It really sucks to drop a screw when you're on a ladder, so I use this to magnetize my screwdriver or drill bit."
"One of my favorite tools is a Leatherman multi-tool that my husband gave to me as a Christmas present. Everyone needs a multi-tool of some kind. It has all the basic tools in a miniature size. If I can't carry my whole kit with me — like if I'm going on a road trip — I'll take this with me."