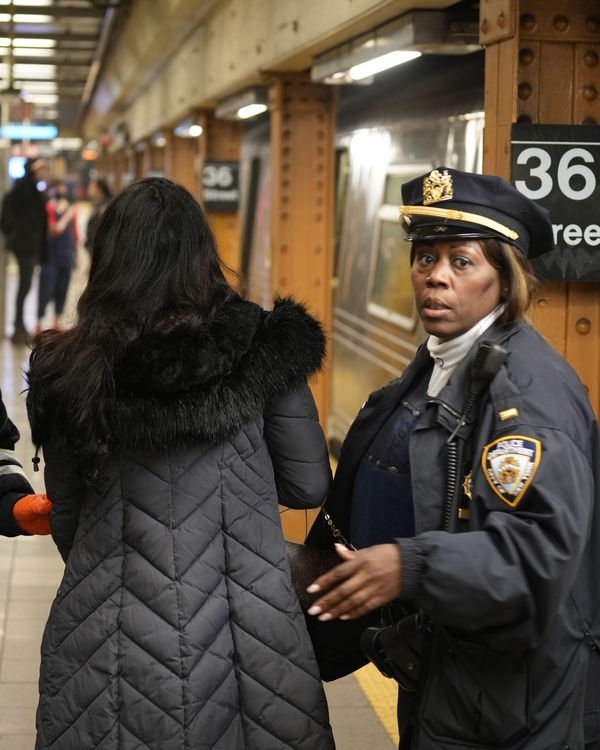 There have always been plenty of ways to meet a violent end in the Big Apple. You can be thrown into a vat of wet cement by gangsters, step on an electrified manhole cover, get shot at 41 times by racist cops, or be sitting quietly at your desk on the 94th floor when a plane full of jihadis crashes through the window. But being the victim of a bullet-spraying, grievance-holding, internet-posting madman on the subway — it wasn't a New York thing. Until now.
Long-suffering subway riders can be slow to recognize the demon in their midst. Frank James was on the N for eight stops before revealing himself. "He was talking to himself the whole time. I was like, Whoa, this guy is crazy," Fatim Gjeloshi, who was seated across from James, told CBS News. Then, just like that, Gjeloshi said, "he was shooting, boom, boom."
The monster did not arrive unannounced. James had been posting on his apocalyptically monikered YouTube page, prophet oftruth88, that he was preparing to enter "the danger zone," New York, the city of his birth. Mayor Eric Adams could put more cops in the subway, but it wouldn't matter, he said. "I'd still get off," James declared. "They can't be everywhere." Yet when the big moment came, this would-be subway avenger allegedly managed to fire 33 bullets without killing a single soul. "I don't understand the physics of it," a gun expert told the New York Times. "I think it is either tremendous luck or a miracle."
Another possibility is that, when push came to shove, James didn't quite have it in him to become New York's first subway mass murderer. He seems to have aimed low, hitting legs and feet rather than torsos, which would have been fatal.
When it was over, James called the cops to come get him from an East Village McDonald's. Flabby under his blue T-shirt, like a heavyweight fighter gone to seed, James had a smirk on his outsize noggin as he was walked out of the precinct, like, Yeah, it's me.
That was the moment James, a 62-year-old drifter, took his place in the gallery of New York villains. He could be "the Subway Shooter," just as David Berkowitz was "the Son of Sam" and "the .44 Caliber Killer." James joined his most obvious predecessor, Bernhard Goetz, "the Subway Vigilante," who shot four young Black men he falsely claimed were trying to rob him on the 2 train in 1984. "You don't look too bad. Here's another one," Goetz cold-bloodedly told Darrell Cabey, leaving the 18-year-old permanently paralyzed. Another name that came to mind was George Metesky, known as "the Mad Bomber." From 1940 to 1956, Metesky planted a total of 33 bombs — that number again — throughout the city. Like James, the Mad Bomber injured many but never killed anyone, a mitigating fact that contributed to his canonization by hippies as a New York folk hero.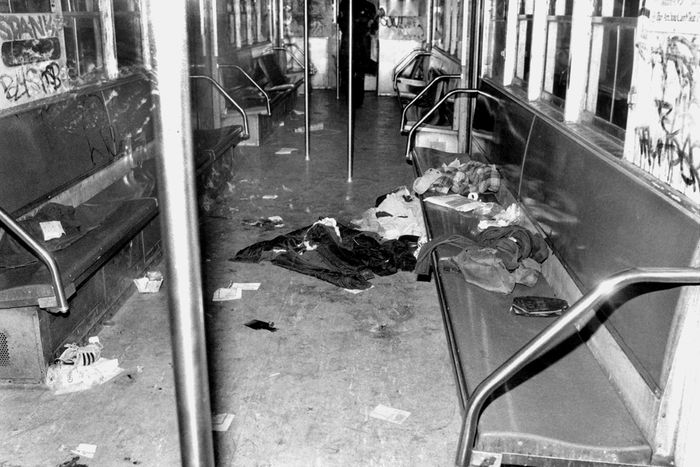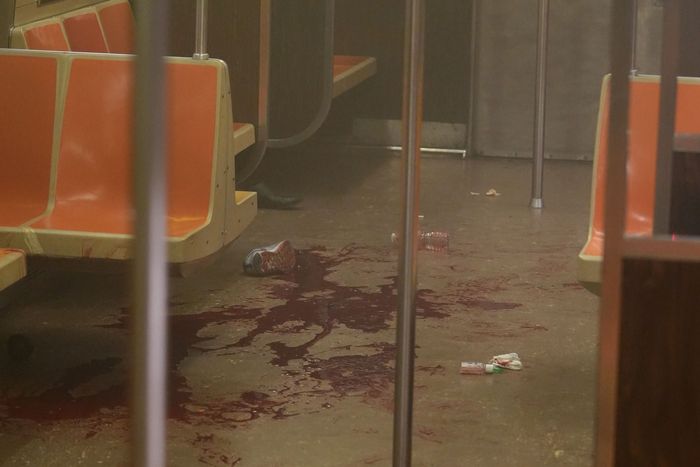 New York is lousy with such heroes, people who do horrible things and pass into legend, their nicknames conjuring the populist giggle that wards off the real menace they represent. Who cares if Vincent "the Chin" Gigante was a vicious Genovese-family capo if he walked around Greenwich Village in his bathrobe pretending to be crazy?
Could Frank James become one more big-city legend? With the Feds running the show, charging him with terrorism, he'll be lucky not to go to Guantánamo. Still, you never know about these things. The other night, I was on the A train pulling into the Hoyt-Schermerhorn station. Suddenly, people were screaming, cops were running. My fellow passengers looked around nervously. This couldn't really be happening again, could it? Then a guy in a skullcap screamed at the top of his lungs, "Frank James! Phone home!" Everyone laughed, the doors closed, and the train rolled toward Jay Street like always.