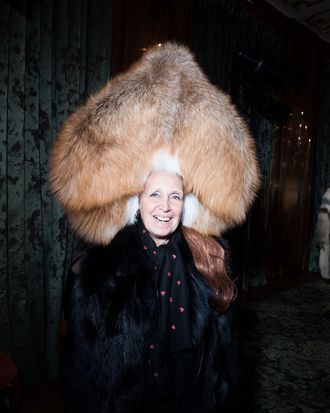 Photo: Victor Boyko/Getty Images
Danielle Steel, the best-selling romance author who is prolific to an almost alarming degree, has written a passionate love letter to her private bus. (She does this periodically.) "Everyone teases me for having my very own bus," she writes, "but I love it!!!" And why wouldn't you, Danielle?
She didn't always have the bus. Like many great loves, they only found each other later in life. Years ago, after suffering from too many delayed flights, she chartered a bus for a routine trip and found it "fantastically comfortable inside." The convenience was unparalleled: Because of the bathroom and kitchen, there was no need to slow down for meals or bathroom breaks.
Her ode to bus is not just emotional, it is also one of those math word problems you were expected to solve in elementary school. Decades back, she traveled regularly between San Francisco and Los Angeles to oversee 21 miniseries adaptations of her books. Which meant she had to get herself and her nine children there and back. She found that — after you added up "security, getting to the airport, boarding the flight with all our equipment" alongside the other logistics — the bus trip took just one additional hour compared to flying. It also allowed her children to watch two different movies at once as there were two separate living rooms on the bus. What is the final value of the bus? Priceless.
Steel ends the tribute to her bus by describing it as a "crazy luxury" that she "wouldn't part with now." What a beautiful love story! Looking forward to the miniseries adaptation.