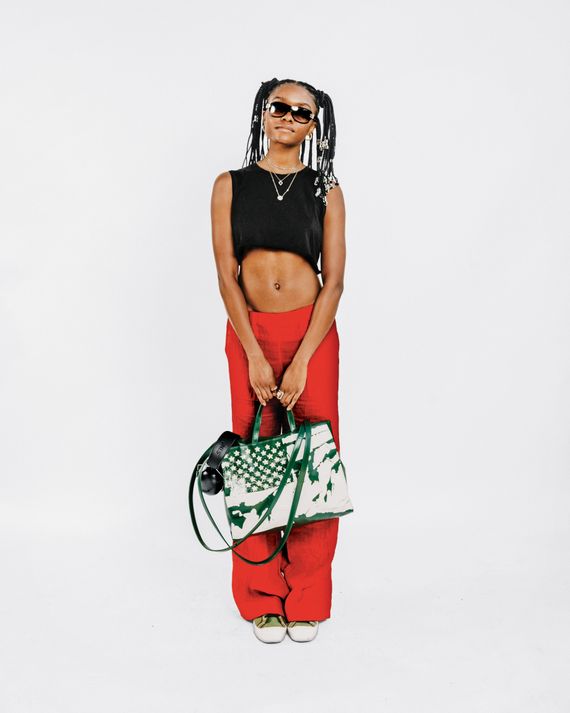 Photo: DeSean McClinton-Holland
Haniq Best (pictured above)
Actor and musician, Bedford-Stuyvesant
Who are you here with?
A good friend. I have never been to this park, but we're here to get out of our little seasonal depression holes. I'm wearing this Uniqlo shirt I cut because I was just like, Oh my gosh, my stomach! My bellybutton can see the sun! So let's look at it.
What's been happening in the park today?
Well, this kid actually came up to us. He was talking about life and death, and he was just, like, so philosophical. My friend is nonbinary, and this kid was like, "Are you a boy or girl? I can't tell." My friend was like, you know, "I'm just a human." And he was like, "Oh, so you're like this leaf?" And the kid crumbles up the leaf and lets it blow in the wind. And he was like, "So you just exist?" It was the most philosophical shit I have ever seen a kid do in my life.