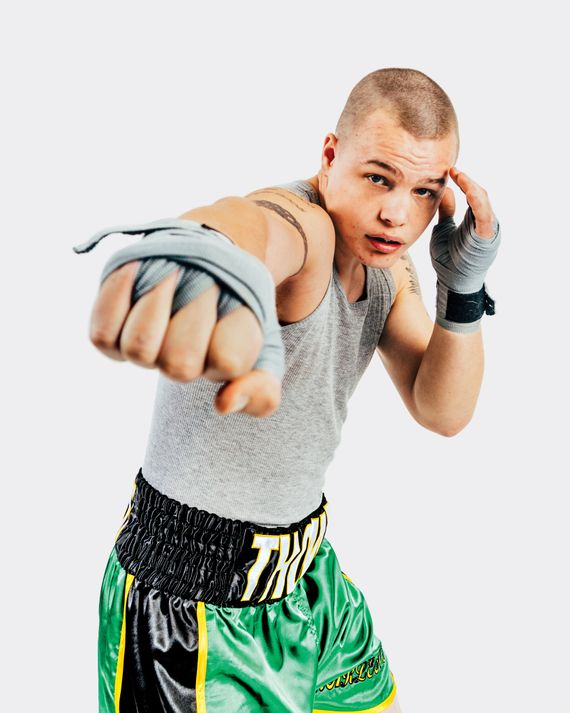 Photo: DeSean McClinton-Holland
The NYPD has held boxing matches for at least a century, giving officers a way to settle intradepartmental grudges, quick and dirty — "Something that cops would do if cops had beef with other cops," as one regular put it. At events known as smokers, commanders fought traffic patrollers, detectives got in the ring with their direct supervisors, and officers squared off with their sergeants. But since (now retired) Lieutenant Dave Siev took over NYPD Boxing in 2000, all of this has ballooned into a larger spectacle called Smoker Talk, which was sanctioned by USA Boxing in 2014 and now draws contestants from the Sanitation, Customs, and Fire departments. (Some civilians are allowed to fight on occasion.) It has amassed a devoted audience: Matches at Madison Square Garden and Resorts World Casino attract crowds of more than 4,000 spectators. For now, Smoker Talk is still bouncing back from the pandemic. "What you saw was a small show," Siev says. "We have to get the hype going again."
Justin Thomas (pictured above)
Police officer, Rego Park
Did you fight a grudge match tonight?
I fought a guy from DSNY — Sanitation. Tafari Smith. I don't really have beef with anybody, so I'll just ask Dave to get me a fight for the event. But people who have grudges will contact Dave, and he loves that, because it means more people come out.
How long have you been boxing?
For eight years, a lot longer than I've been a cop. The funny thing is these smokers have always been charity events that fund boxing gyms for kids, and I got into boxing the same way. I was getting into trouble when I was in high school, and the cops in Suffolk County taught me how to box, how to carry myself, and how to be disciplined.
Where'd you get your shorts?
A website that makes custom boxing gear, trunks and robes and stuff. I got them to honor where my lady is from, Jamaica. I have her late mom's name, Marlene, stitched on the bottom left.