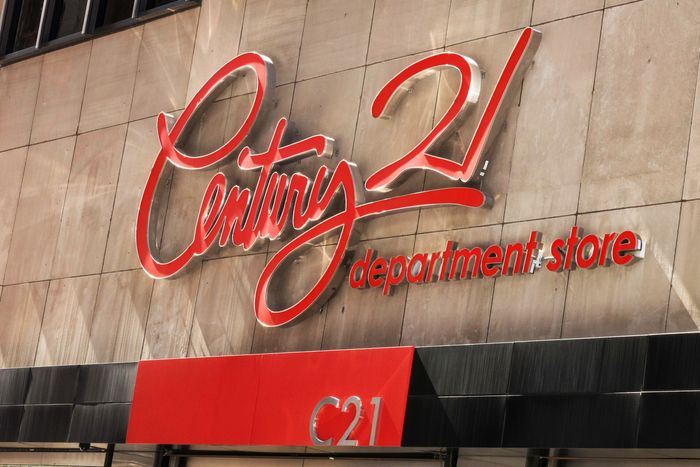 Photo: Patti McConville/Alamy Stock Photo
We all know New York City retailing is in grim shape. The pandemic cemented people's online buying habits, the rent is too damn high, and Amazon can underprice almost everything. There are empty stores on every block. The retailers that seem to have any kind of future tend to be those offering experiences, wherein real-life browsing trumps the kind you can do in Chrome. To that end, perhaps, here's today's good news: WWD is reporting that Century 21, the off-price retailer that stocked millions of office workers' closets before its 2020 bankruptcy and closure, is reopening in its former home on Cortlandt Street.
Certainly almost nowhere turned high-fashion odd-lot shopping into more of an experience than Century 21. Regular customers developed their own ways of navigating the building's odd multistory layout, and the drop-by-every-two-days-to-see-what's-come-in, try-it-on-right-there-in-the-aisles ethos of the place could yield amazing rewards, some of which were labeled "Prada." The owners' latest bet seems to be threefold: that Wall Street employees will be back in the neighborhood en masse this year, that a discount niche is going unfilled by the full-price retailers nearby (such as the shops in the Brookfield Place and Westfield malls), and that the Century 21 experience of bargain hunting as a full-contact sport will still hold all the appeal it once did. If the reaction of a couple of our colleagues this afternoon is any guide, that last one is a slam dunk. Good luck, guys.