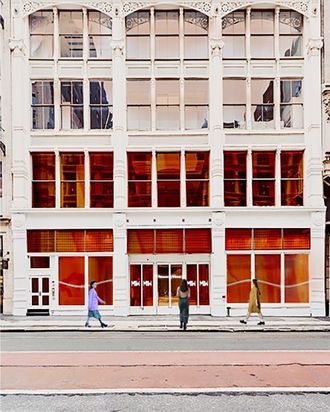 An alum of the Museum of Ice Cream, the Soho commerce experience in which people can immerse themselves in a shallow pool of sprinkles (no diving), is now opening a museum dedicated to women. What will fill its shallow pool?
"We are excited to have the Museum of Women in our building," landlord Greg Kraut of KPG Funds said in a release last month. "The Museum of Women is an innovative experience that is perfect for Soho." The museum will inhabit the former Topshop at 480 Broadway. (Appropriate in its own way: Topmen resided in the basement level; ladies on top.)
The final project, under the direction of founder Abby Trott and the Museum of Ice Cream's former operations director Avery Riester, will open this summer. It will feature more than a dozen "immersive and action-focused activities for guests to interact with as they roam the Museum of Women world."
The third-floor restroom at Bloomingdale's, Soho's real museum of women, should sue.
*Updated: 5/4/2022: The Museum of Ice Cream wishes to clarify that it is not in any way affiliated with the Museum of Women.