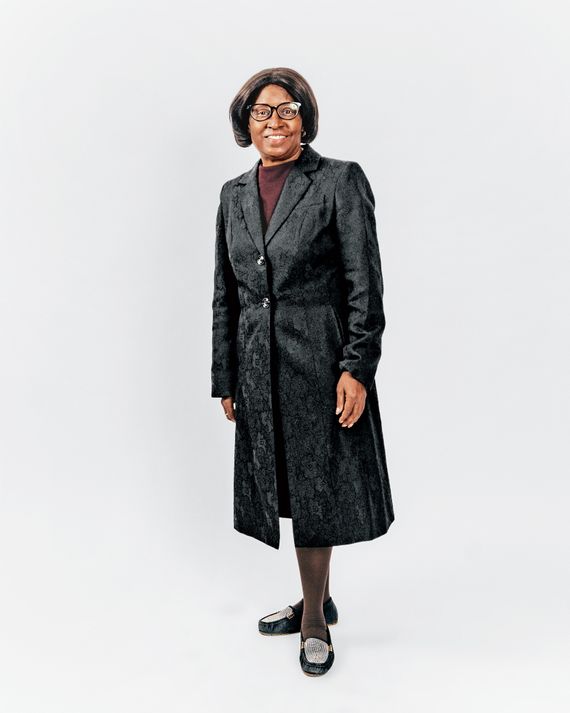 Photo: DeSean McClinton-Holland
Gwendolyn Mason-Tynes (pictured above)
Minister, Baychester
How'd you find out about the event?
I ran into the lead singer, and she gave me a flyer. I love gospel singing. I go to a lot of concerts like this.
How was the food?
Great. I had fish, potato salad, and mac 'n' cheese. The pastor on the left of me had some apple pie and a beautiful red-velvet cake. But I'm trying to watch my weight. I went to the doctor yesterday, and I didn't know he was going to do a cholesterol test, but he did. I know he's gonna fuss when the results come back.
What's the best part of being a minister?
Watching people change for real. Like my sister. At one point, she went astray; she had a substance-abuse problem. But I knew she was going to be okay, and I stuck with her. She's been clean over ten years. She's gone vegan. I don't really want her to stay vegan — we like ham; we like bacon — but I want her to stay on her track.