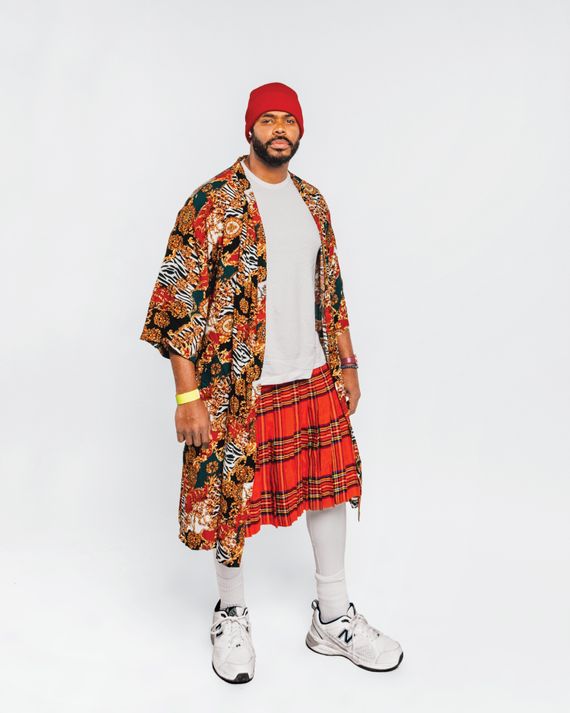 Photo: DeSean McClinton-Holland
Jean-Marc Chanoine
VP of sales, Hell's Kitchen
Will you be here all night?
For six or seven hours. Good solid escape. But I'm a semi-adult. My wife is pregnant — I usually come to the Mirage with her — and I'm an executive at a tech company, so I have responsibilities and a regular old-fashioned day job.
Is this how you dress for work?
No. I'm not a founder. I can't wear zebra-print robes and kilts around the World Trade Center all day. Though if I were, I would.